Written by Laura Chaney, daughter

Last week we asked, "How do you baste your quilts?" The results are in, and with a bit of variety, including two ways I hadn't thought of (Elmer's washable glue and no basting needed as a quilting frame is being used).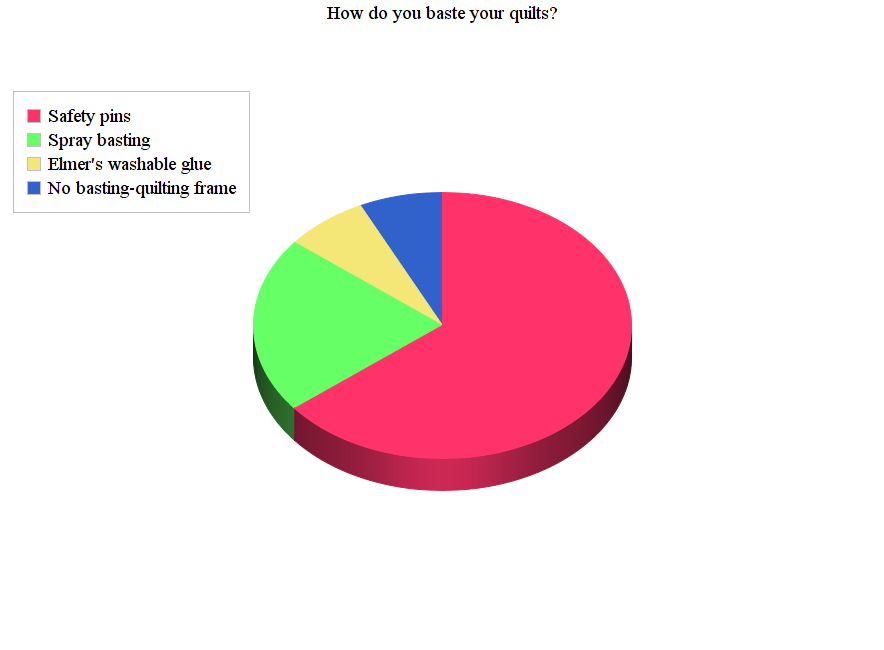 This week, we're asking about your FAVORITE part of the quilting process. Even if you love multiple parts of making a quilt, just choose your TOP favorite for this survey.
What's your favorite part of the quilting process?
Designing the quilt
Cutting fabric
Piecing the top
Quilting
Sewing on the binding
And now, onto the link-up!