Written by Laura Chaney, daughter

Today we're sharing our last recap post from the 2015 Spring Quilt Market. Previously we talked about Schoolhouse and Sample Spree, and today we're finishing it up with the Expo Hall.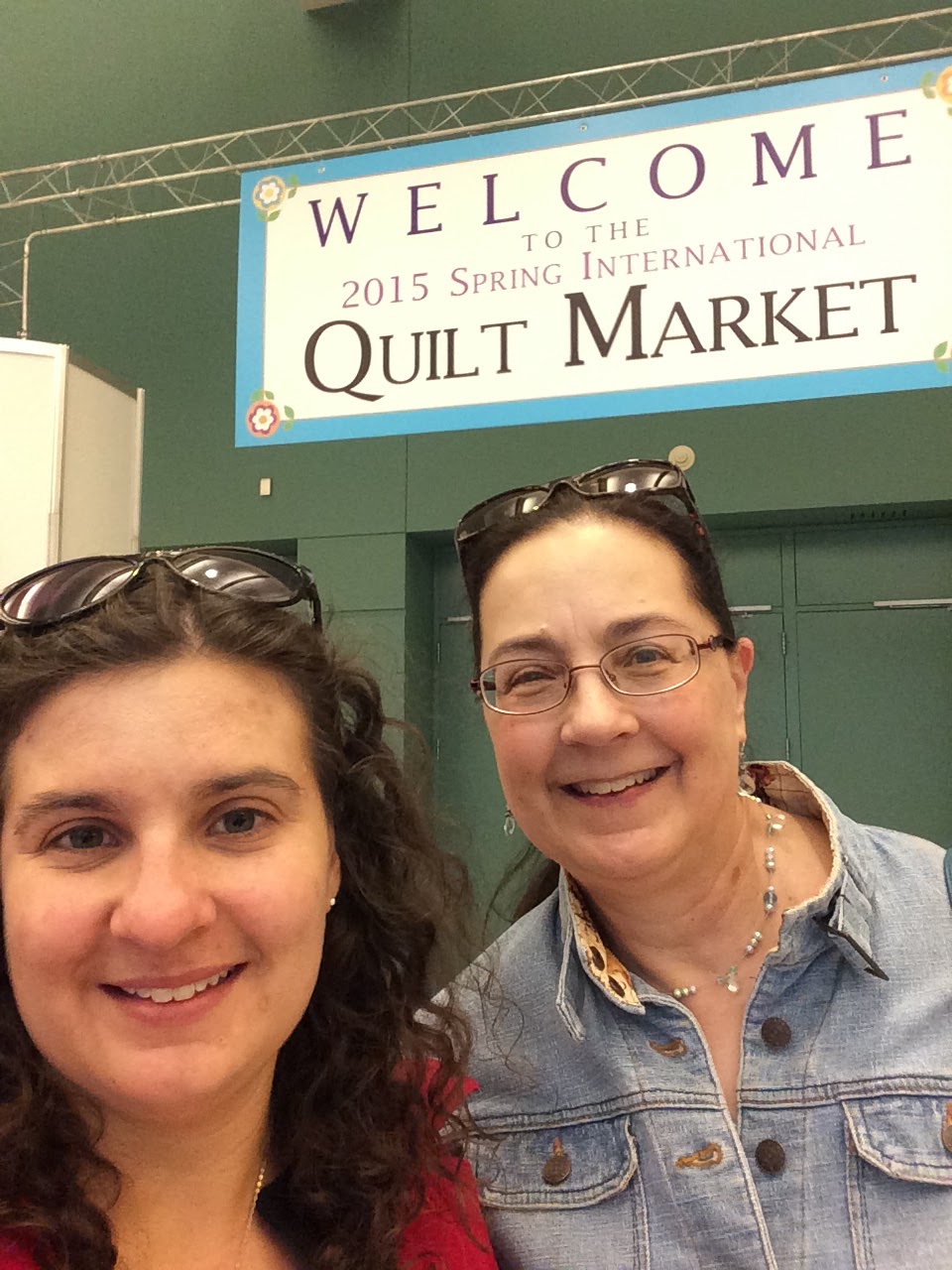 Since we were at Quilt Market with the AQS Publishing booth we had special exhibitor name badges that got us into the expo hall when it was still being set up. I'd never been inside of an expo hall during set up before, so it was really fun to see how the different booths came together. Some of the booths had amazingly elaborate set-ups, where some were more much more simple.
The big fabric collections had booths that not only displayed their new fabric collections but also allowed space for their sales representatives to sell directly to the store owners. I see this kind of set up each year for the international education conference I go to for my day job, but this type of a expo hall was a new experience for Mom.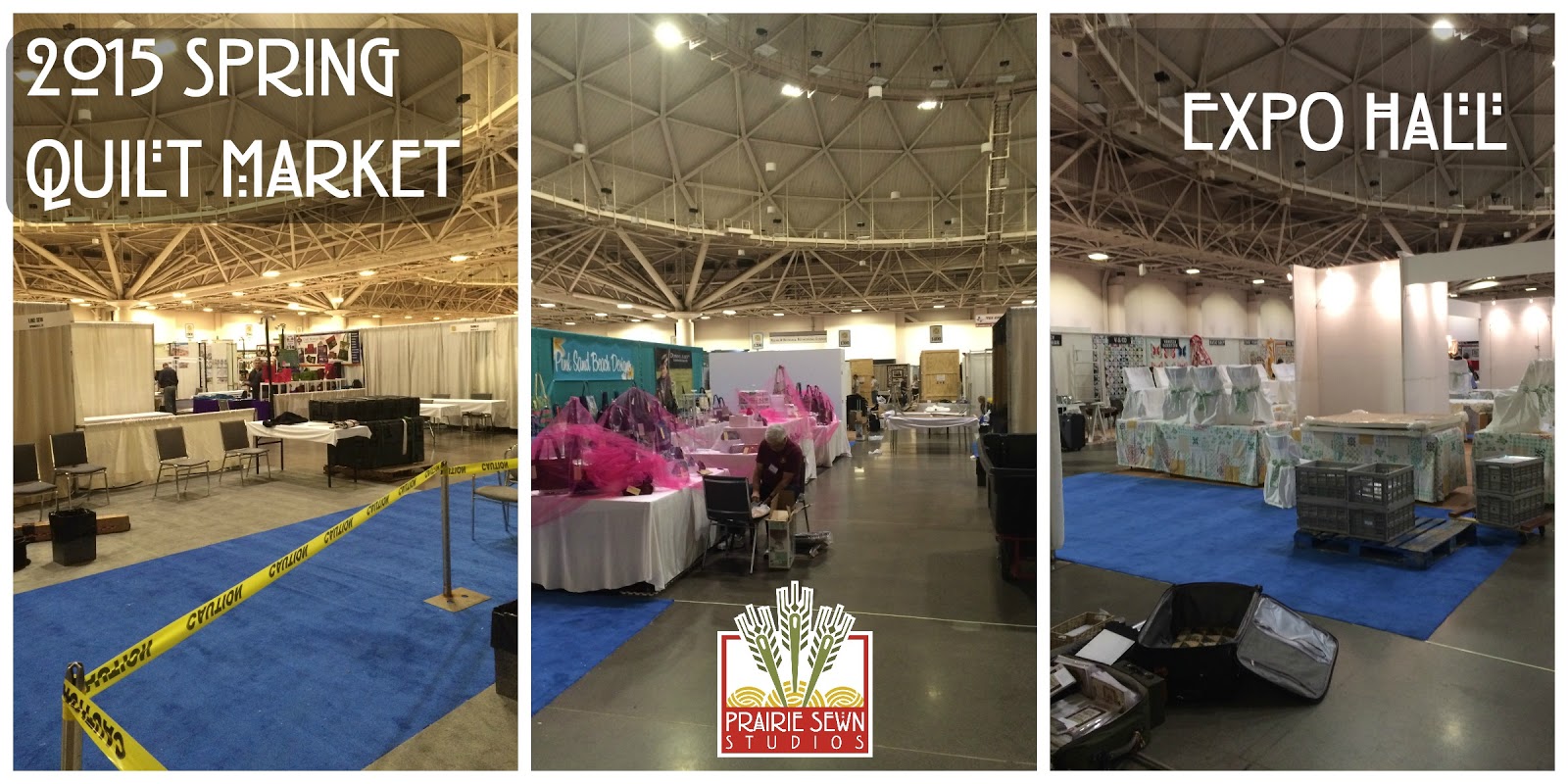 Once the expo hall was officially open, Mom and I carefully made our way through each and every aisle. Similar to Sample Spree, much of the Expo Hall was geared towards shop owners and helping them find new notions and fabrics for the coming season. We didn't let that stop us from getting some ideas of our own, and finding some fun new things to experiment with in our designing.
Even though we aren't shop owners everyone in the expo hall was nice to us and more than willing to tell us about their fabric collections, supplies or patterns. It was also lots of fun to meet some of the amazing quilters that I follow online, including the woman who has opened up free motion quilting on a domestic machine to thousands of quilters, Leah Day.
Of course, the most exciting part of our time in the expo hall was doing two author demos for Contain It! English Paper-Pieced Style Accessories at the AQS Publishing booth.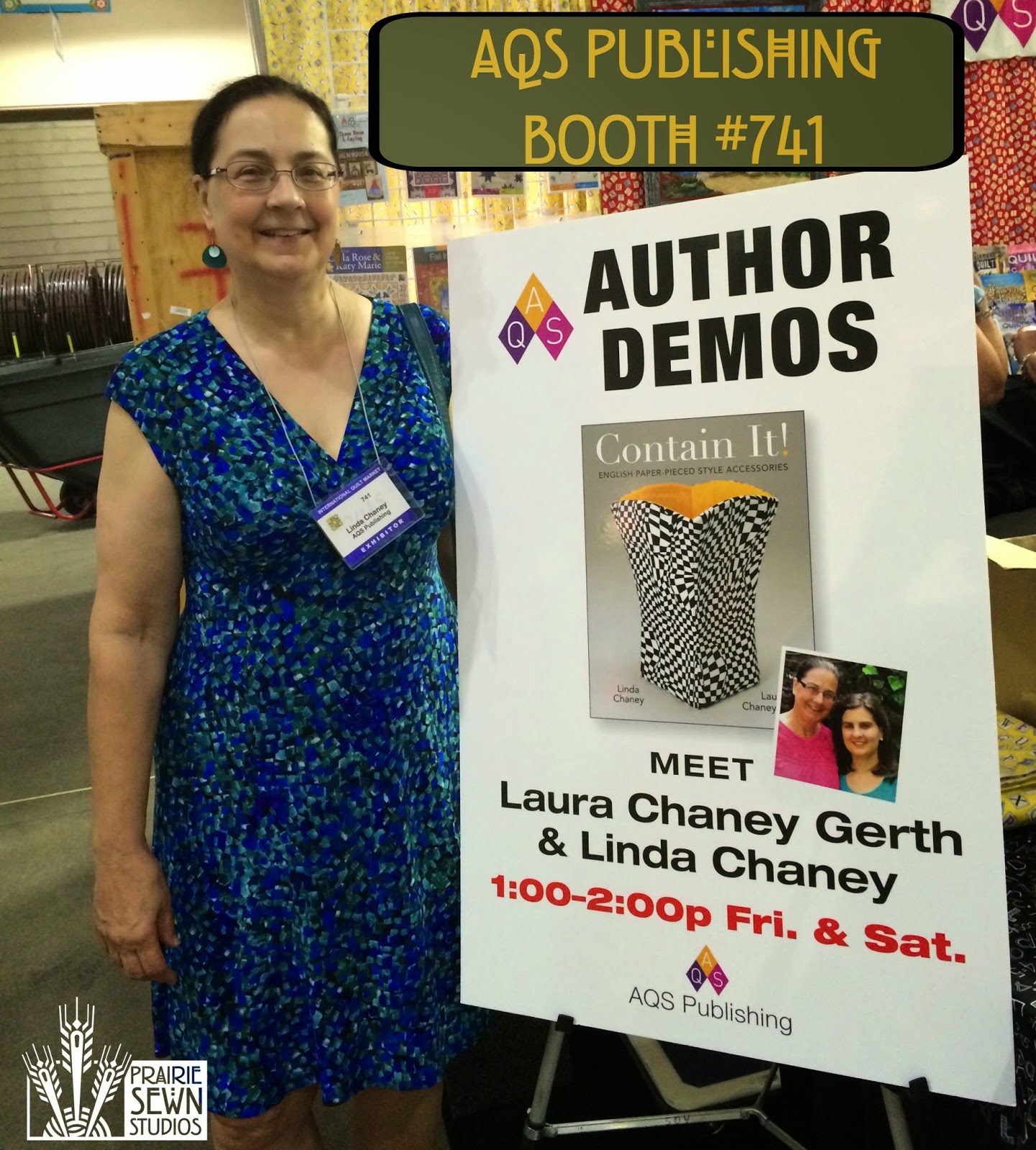 As designers with book through a traditional publisher it's sometimes hard to know how well our patterns are being received by shop owners and their customers. So it was really exciting when a shop owner came to the booth and said she was there specifically to see us, and buy the book for her shop! Showing our
English Paper-Piecing technique
to experienced shop owners and quilters and seeing their enthusiasm was one of the most rewarding parts of this whole publishing process for us.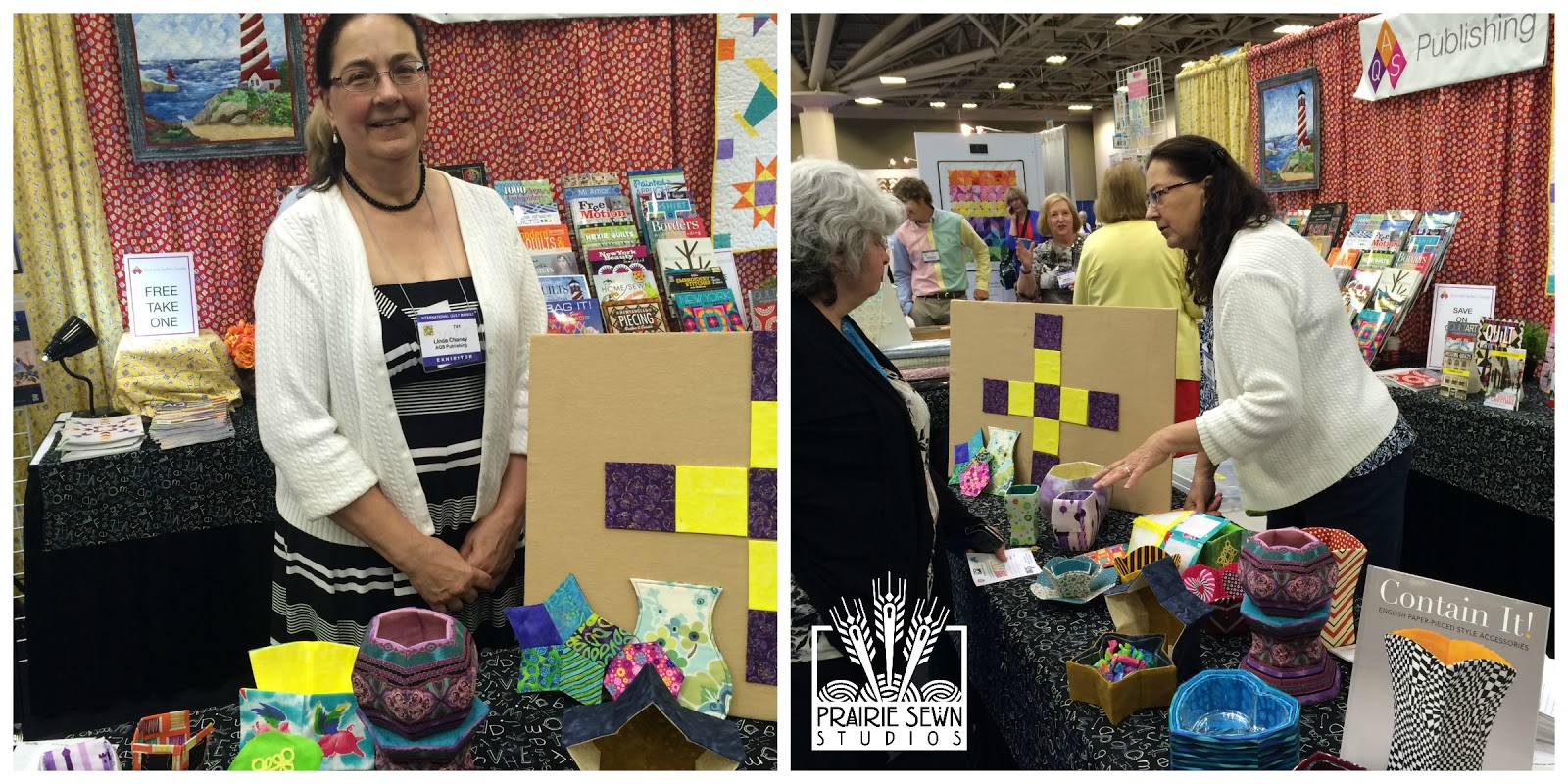 We hope you've enjoyed hearing a little bit about our experiences at our very first Quilt Market. We learned so much about the industry side of quilting and crafting, and had a great time getting to meet other designers, shop owners, and manufacturers alike!
Join the newsletter