Written by Laura Chaney, daughter
This post is part of our Quilter's Tool Chest where we share our favorite quilting notions, tools and gadgets.
Today we're talking about one of the basic items that every new quilter or sewer needs in a tool chest: a reliable sewing machine. Let me start by saying that a sewing machine is definitely not a required tool to sew or quilt. Much of the work done in our book is with hand sewing based on an English paper-piecing technique. That being said, I still use my sewing machine and love its fast, even, and reliable stitches.
Both Mom and I use Bernina sewing machines. Mom started out with a Bernina 930 and then gave that machine to me for Christmas when I was a junior in college (Dad conveniently gave her a new Bernina that year as well). The Bernina 930 is the perfect workhorse machine. It has all of the basics that I need to sew and quilt (including free motion quilting), but none of the extras that I probably wouldn't make use of. Mom actually missed her 930 so much that she went onto Ebay to buy herself a replacement for the one she gave to me!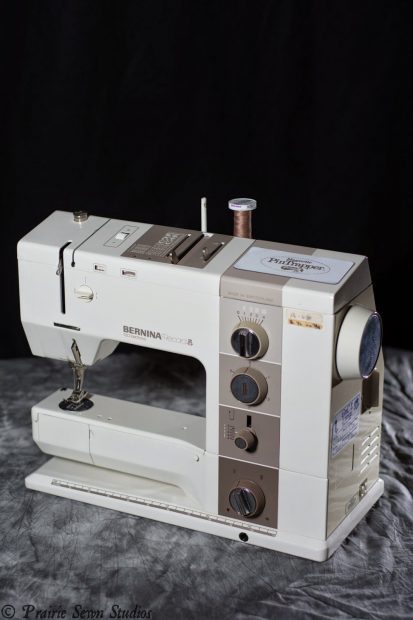 For a new quilter or sewer a machine needs to be reliable (meaning it doesn't constantly jam or need repair) and can sew two basic stitch types: straight line and zig-zag. The top dial selects the stitch type on my machine.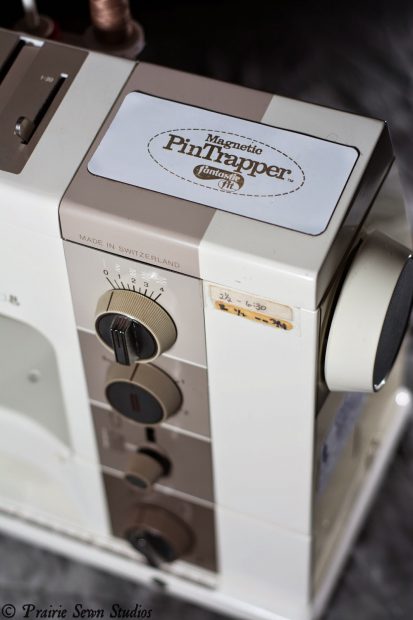 Straight line stitching is definitely what I use the most and my machine also allows me to change the stitch length to adjust for the fabric, thread and desired result. Zig-zag stitching is not only a great supportive stitch (like on the edge of a knit fabric to keep from it unraveling), but also useful for attaching applique pieces and serving as a basic decorative stitch. My machine allows me to adjust the width of the zig-zag (in addition to the stitch length) so that I can choose exactly the right stitch for the project I'm working on.
Although the 930 isn't computerized, it does have a great selection of decorative stitches that I can use. I don't use these a ton (it's something I should probably work on using more), but they are great for adding that little something extra to whatever you're working on. They also can be a fun way to make your machine quilting look fancy and complicated even when it's easy.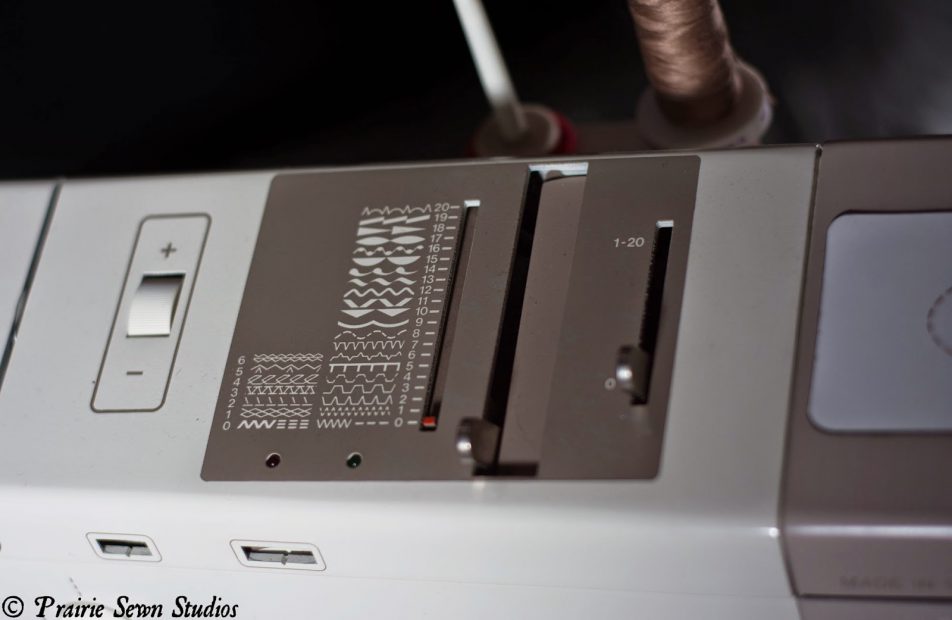 There are lots of great sewing machines out there. I've sewn on some of the computerized and fancier machines and they're lots of fun, but not what I need with where I am in my everyday sewing. Right now the ability straight stitch and zig-zag statch on a machine that I trust is the most important thing to me. Perhaps some day I'll start collecting other machines to do different things, as so many advanced quilters and sewers do.
All product links are Amazon affiliate links which help support Prairie Sewn Studios. No additional compensation was provided for this post, just sharing some products we love to use to sew, craft and quilt!