One of my favorite tools to use when making containers is to use my little Rowenta Travel Steam Iron instead of my regular-sized iron. Mom actually got this for me (she has one, too) a few years ago when we were taking an applique class together. Although the applique technique we learned didn't stick with me, using this travel iron definitely did!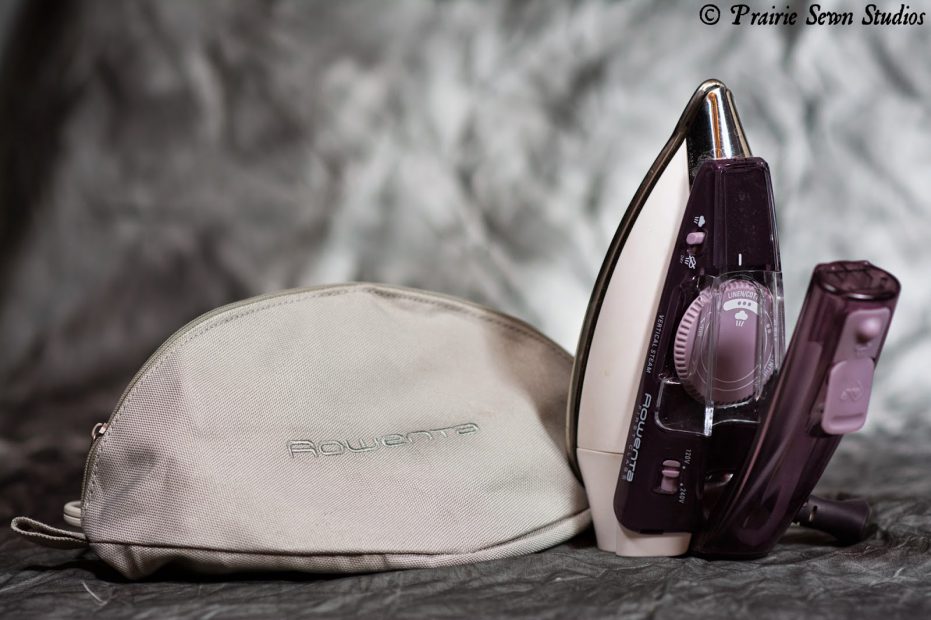 There are three reasons that I love using my Rowenta Travel Steam Iron when I'm working on containers, or really any other project with small pieces.
1. I don't burn my fingers burn my fingers less.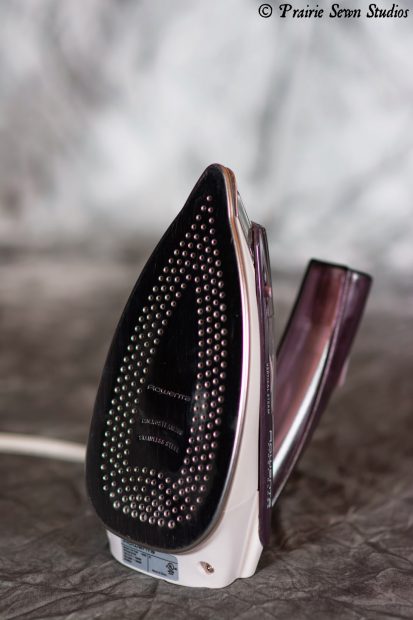 So I'm pretty sure that it is impossible to do lots of sewing, quilting and crafting where any kind of an iron is used and NEVER burn your fingers, especially when you're using steam! When making containers from Contain It! I'm working with relatively small pieces of fabric, Peltex and 1/4″ fusible tape. My sensitive little fingers have to get right in there to make sure the materials are aligned properly and firmly steamed into position. By using the much smaller travel iron it's so much easier to manipulate the fabric and see where I'm working. This translates directly into being able to see where my fingers should not be. As a result I'm getting burned less and also yelling at my iron less!
2. It's designed to be portable, which means I can set up a little pressing and ironing station anywhere in my house where there is a flat surface and an electrical outlet.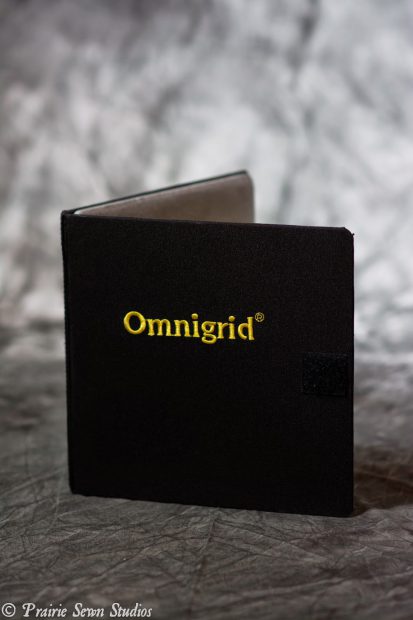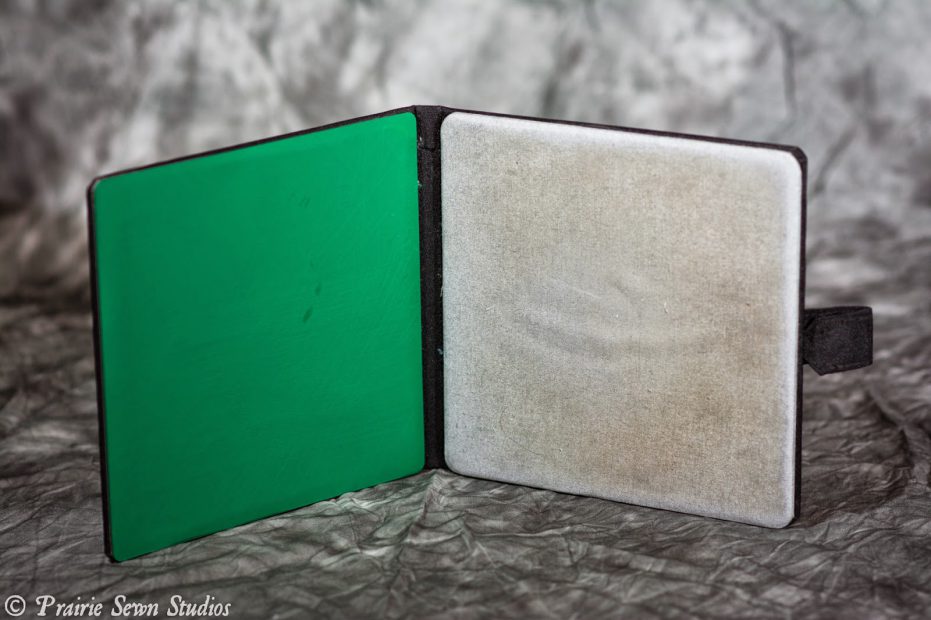 I'm grateful that in my new house I'm able to have a dedicated, if small, studio space (pictures of the new set up to come soon!). That doesn't mean that I always want to be in that one room, however, as sometimes I want to be with other members of my household as they watch TV and relax in the evenings. Using my travel iron and my little portable pressing mat from Omnigrid I can easily set up shop on a TV tray or side table. The opposite side has a self-healing cutting mat so I can use this for portable cutting, too!
3. It is specifically designed to use regular tap water, not distilled water.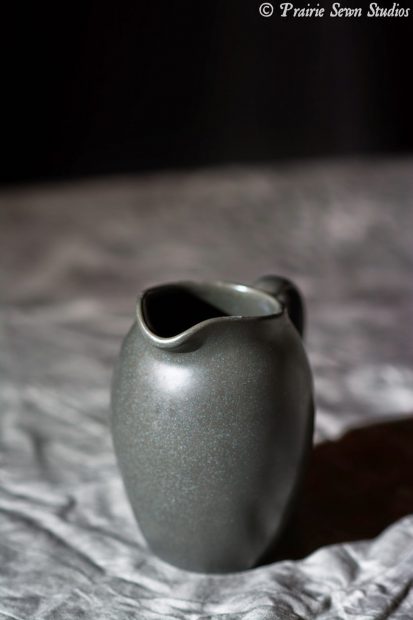 Since the iron is set-up to use while traveling it makes sense that it uses tap water instead of the distilled water like most regular-sized irons use. That means that I don't have to lug a jug of distilled water to wherever I've set up work for the day, but instead get to use my Noritake Graphite coffee creamer to fill the iron! I love using my creamer because it holds enough water to fill the (understandably small) water reservoir several times and the pour spout makes it much easier to get the water into the iron and not all over the table.
All links are Amazon affiliate links. No compensation was provided for this post, just sharing some products we love to use to sew, craft and quilt!
Join the newsletter