Written by Laura Chaney Gerth, Daughter

This week for Work In Progress Wednesday I'm sharing work on my never ending project of making Grandmother's Flower Garden blocks. This is the block that's most often thought of as the "traditional" English paper-piecing block and is the one that got me hooked on on the technique. (And led to the technique in our book, Contain It! English Paper-Pieced Style Accessories!)
Getting set up. Set up Netflix, grab some sparkling water,  and get nail polish to give myself a pedicure!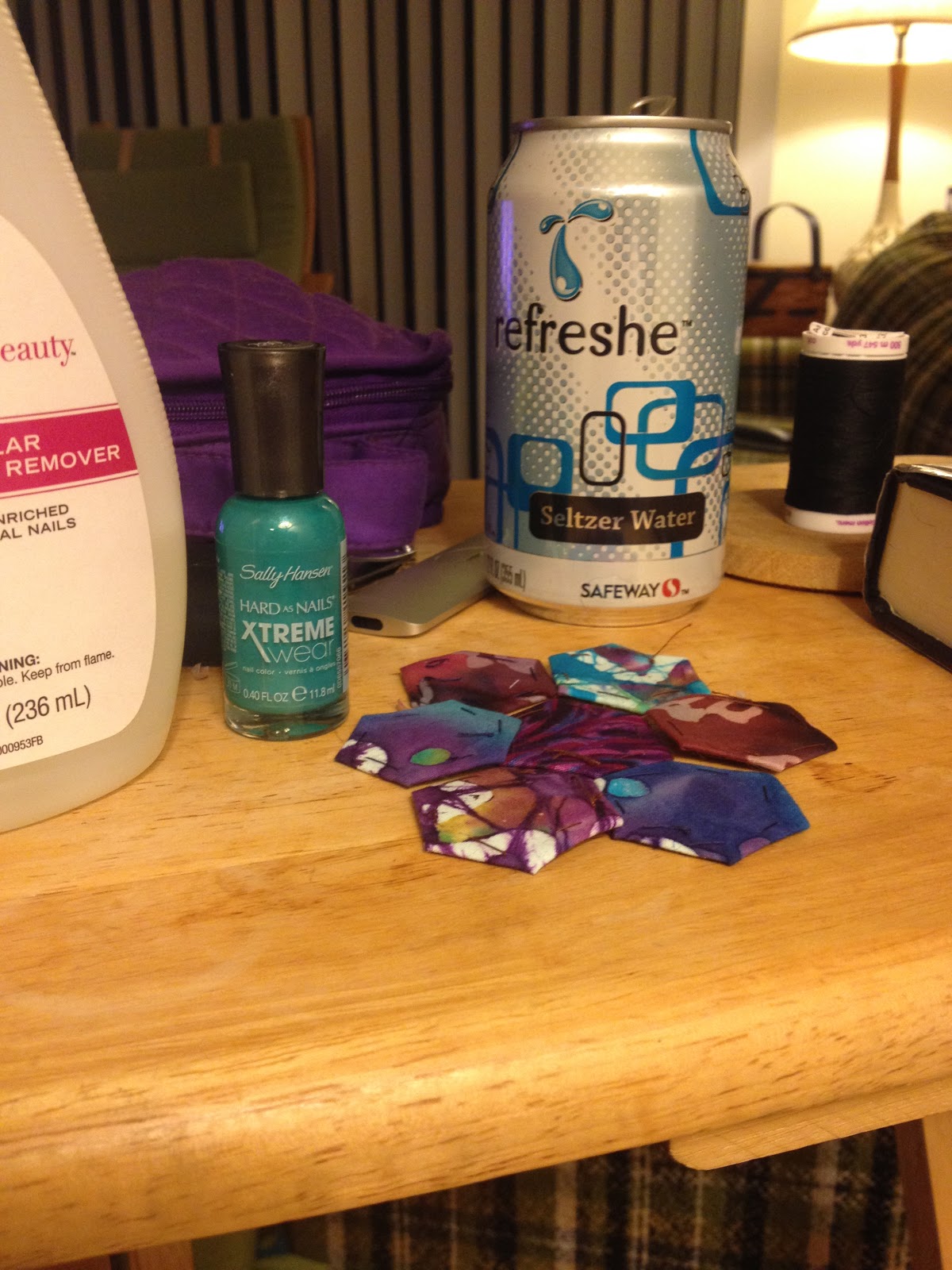 In progress.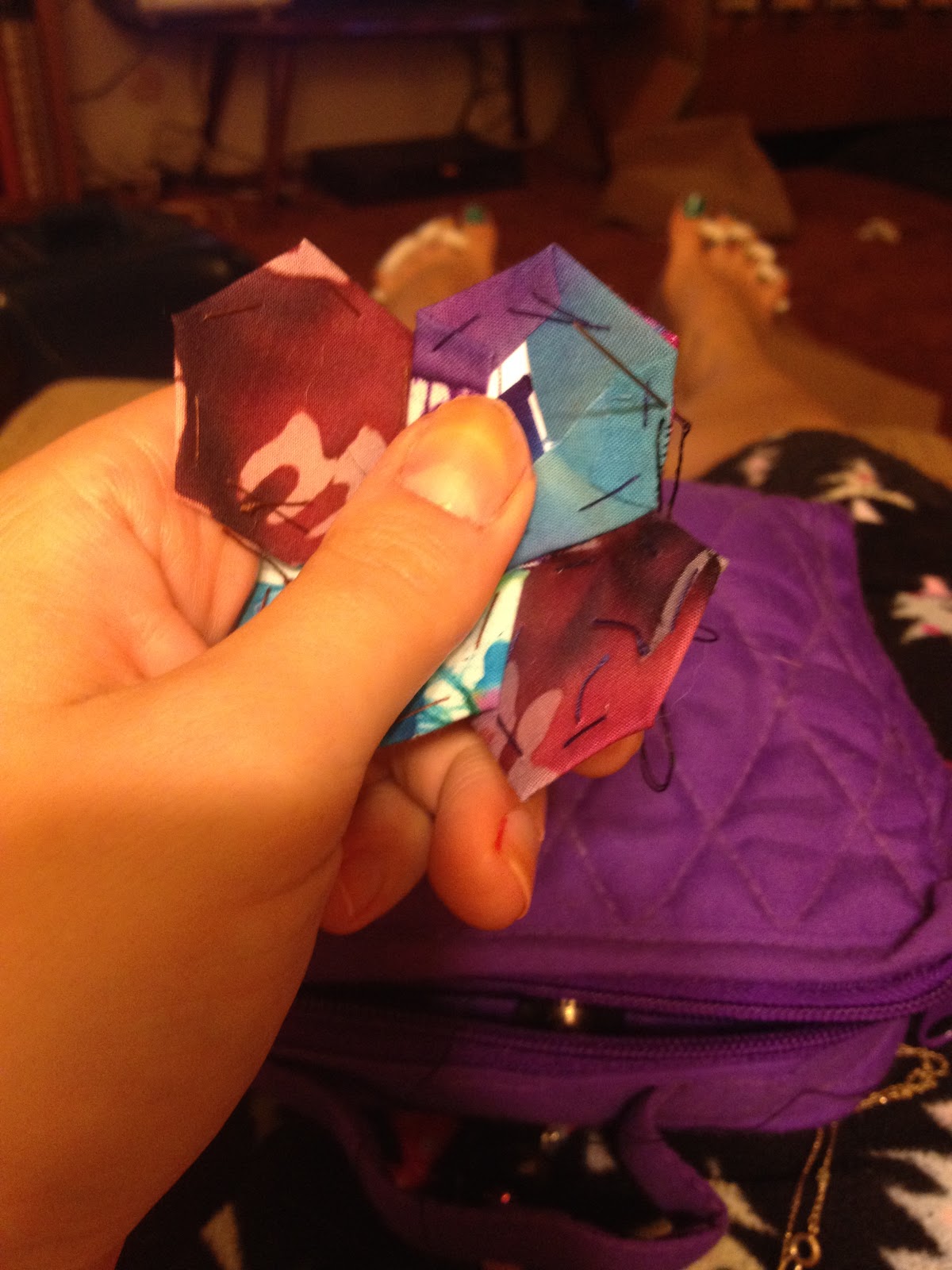 Finished flower. Yes, I was watching Mean Girls. Don't judge. Eventually I'll figure out what I'm going to do with all of them, but for the moment I'm just enjoying the process and taking the time to slow down each evening I work on this project.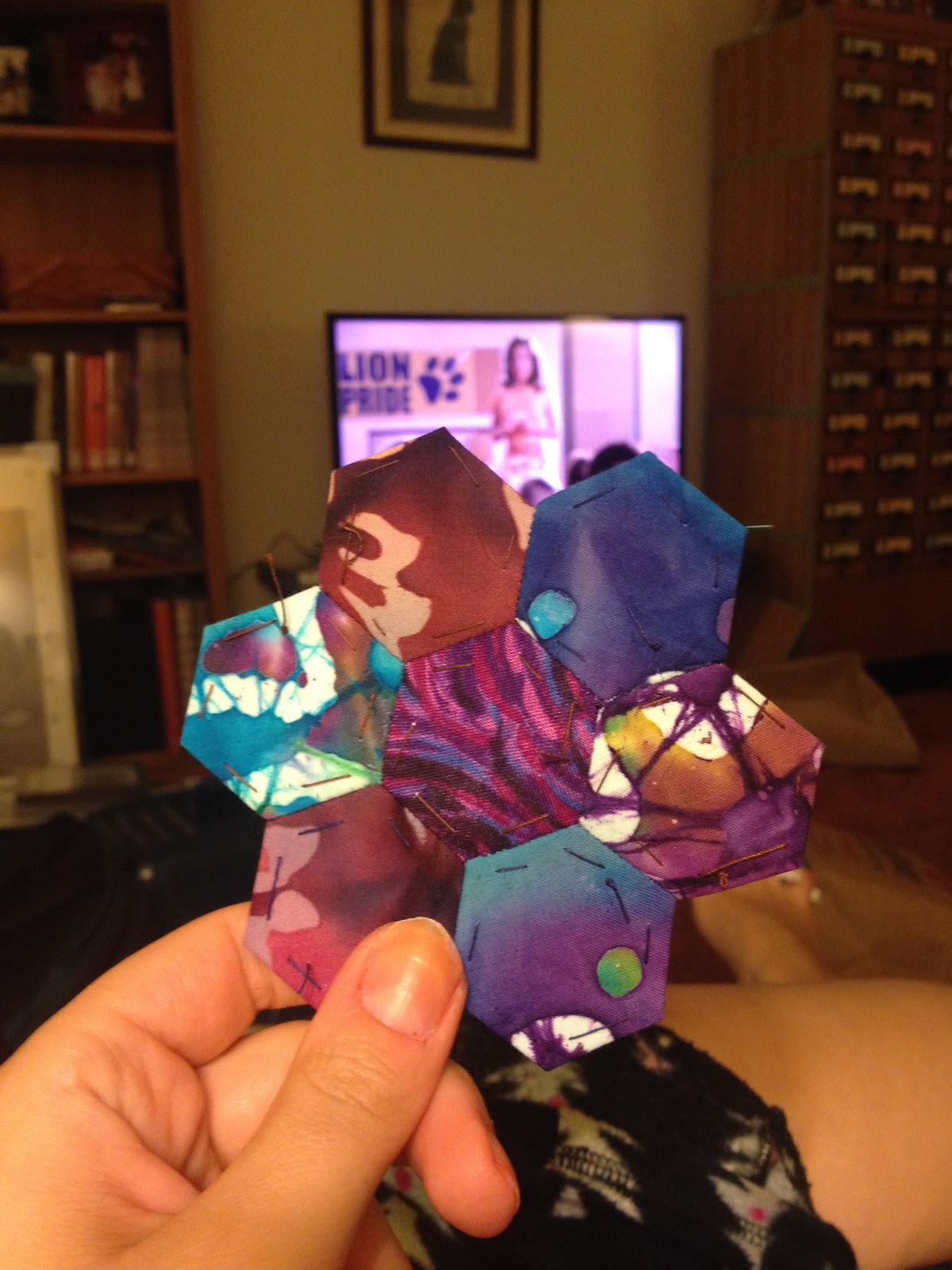 What have you been working on lately? 
Join the newsletter