Happy Friday! And for those of you readers in the U.S., happy long Memorial Day weekend! This week's festiveness is a portable ironing board and cutting table that Mom saw during her
road trip to Colorado
earlier this year.
Take it away, Mom!
While we visited Material Girl in Grand Island, Nebraska, a class was being taught. What caught my eye, though, was this very portable cutting/ironing table that is also height adjustable. The quilter graciously talked to me about how she constructed the portable table from: an adjustable TV tray and an ironing board cover.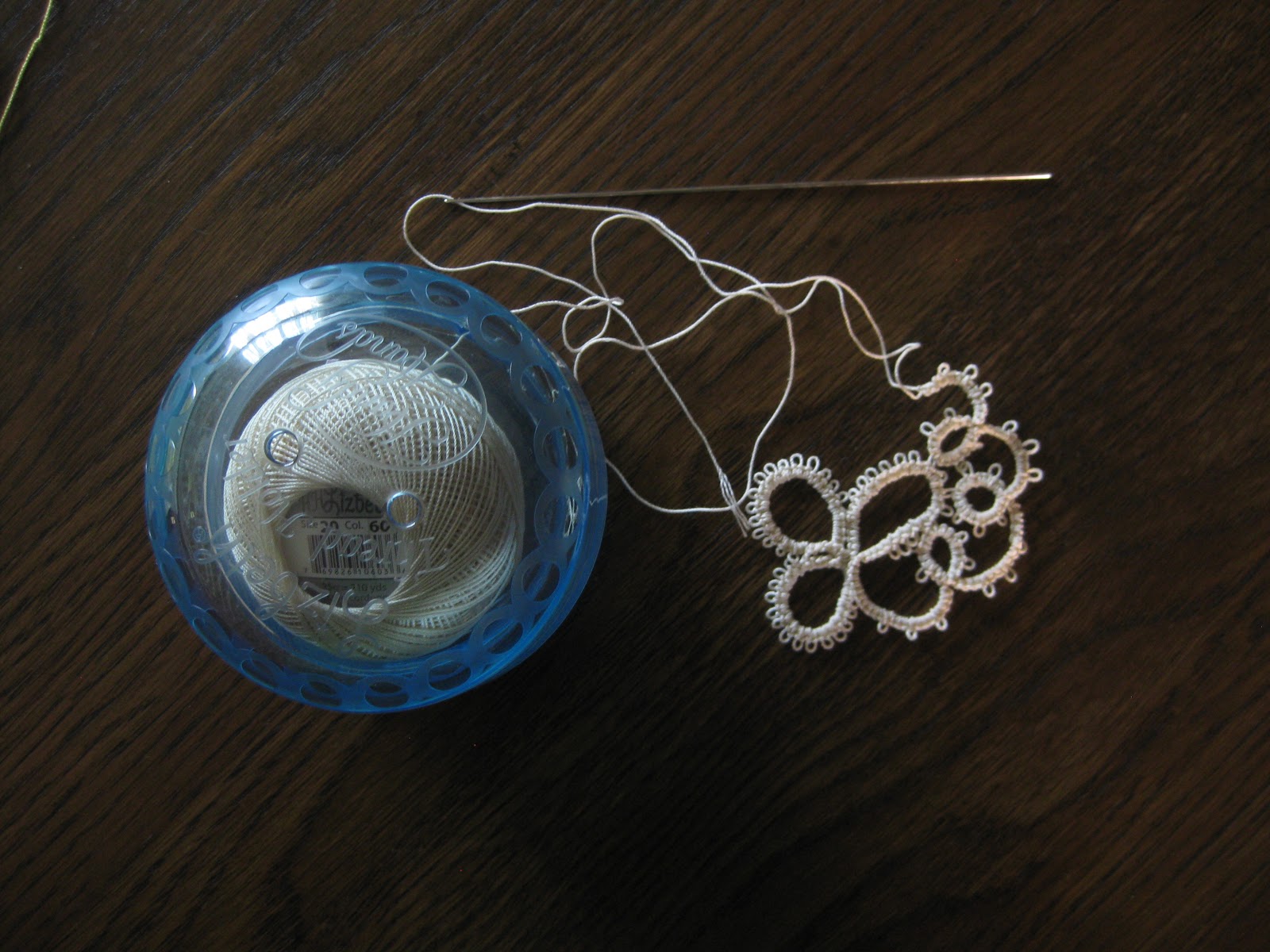 She drilled holes through the plastic top, covered it with a modified ironing board cover, and placed a small cutting mat on part of the table. Having it next to her sewing machine eliminated many up and down trips to the ironing board to press seams as she sewed this paper pieced project. The table is sized perfectly (about 20″ x 30″), lightweight, easily portable, height adjustable and convenient.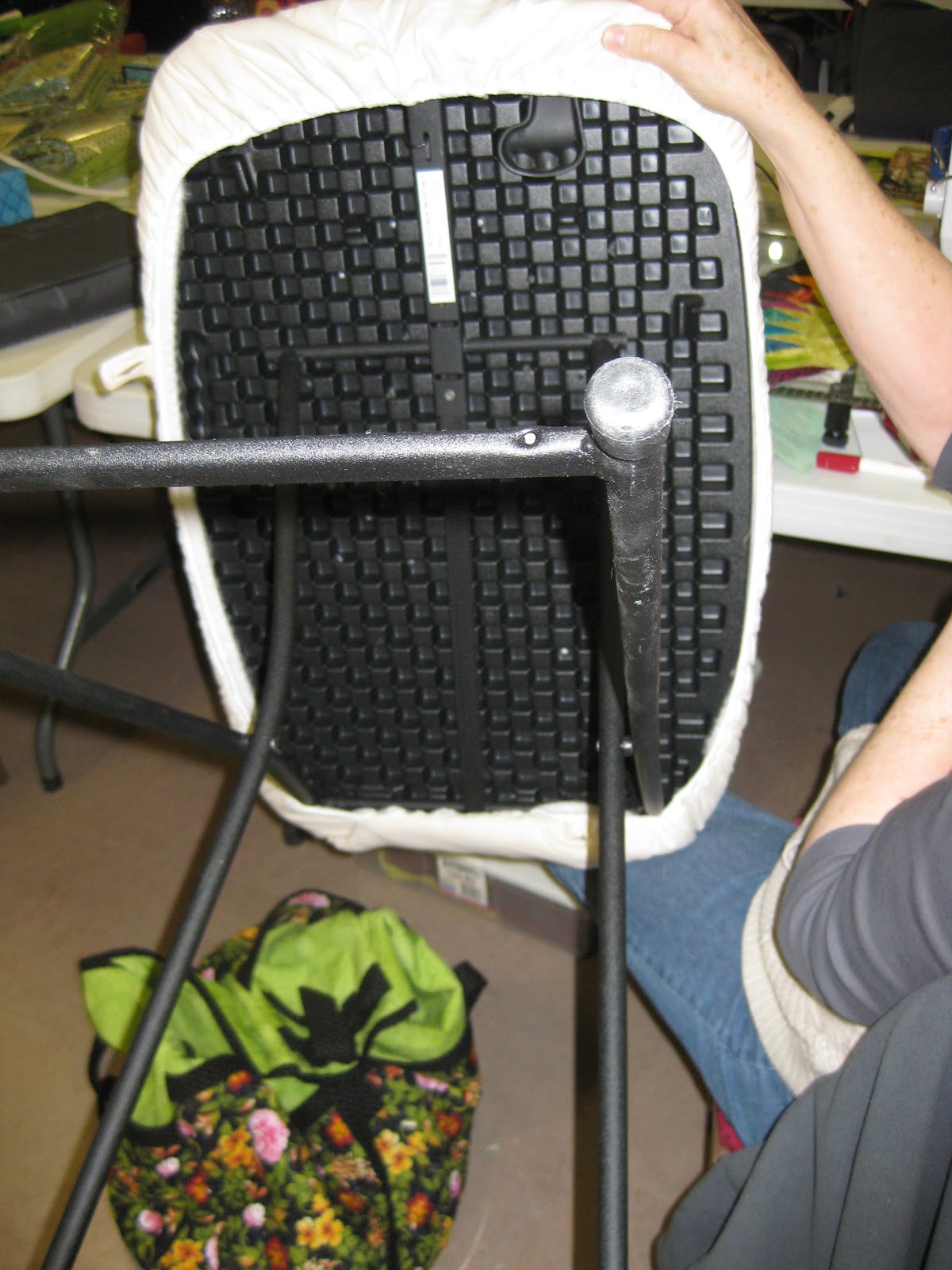 Think I'll be adding this to my sewing room to use when machine quilting to help support the weight of those larger quilts as well as using it for a variety of classes and retreats!
What's the most festive gadget or innovative idea you've seen in a quilting, sewing or crafting class?
Join the newsletter