So last week we shared Mom's version of our first challenge quilt from the American Quilter's Society Paducah Quilt Show. We each had a set of identical fat quarters and were allowed to add just one additional fabric to make a lap-sized quilt.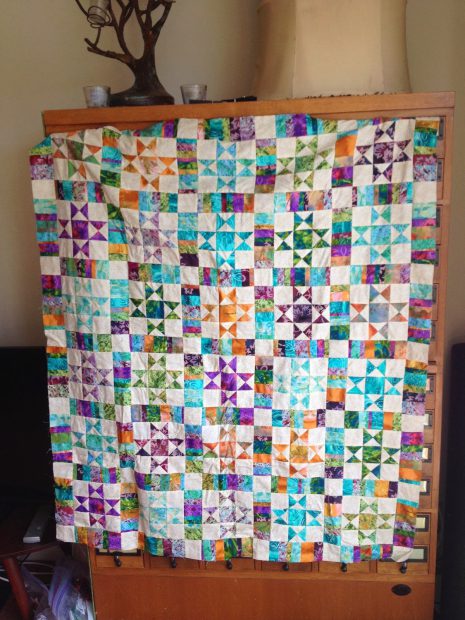 I went with a tone-on-tone beige fabric and made Ohio Star blocks. The sashing is made up of different widths of the various fat quarters pieced together for a very scrappy look.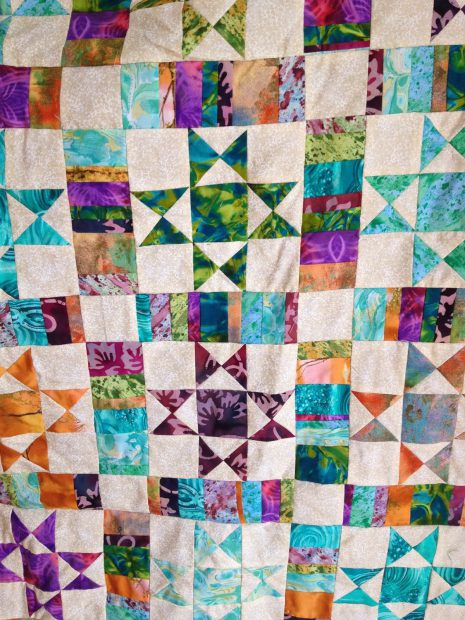 So here are our two challenge quilts side by side. Isn't it AMAZING at what a difference our one fabric choice made!?! Now to just get them both quilted!