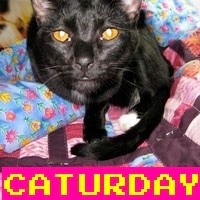 Welcome to Caturday. Where we bring you ridiculous pictures of cats "helping" their humans quilt, sew, and craft.
Last Caturday we introduced a new cat to the California household of Prairie Sewn Studios in the form of a stuffed grumpy cat. I couldn't let the opportunity to do a celebrity photo shoot with Grumpy Cat pass me by, so I brought him home to spend some time with CatCat and Friday.
CatCat is also feeling grumpy. At least about the forced photo shoot.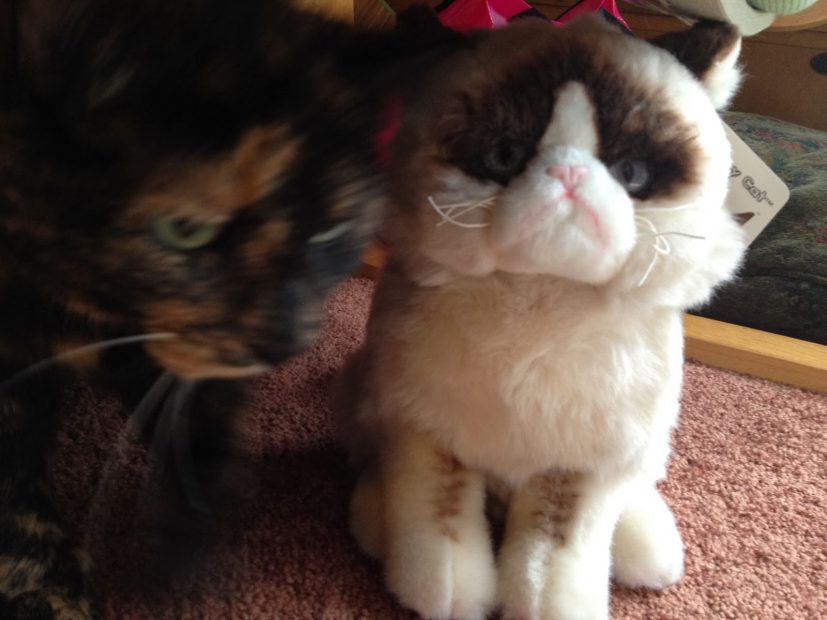 Friday, however, merely looks disdainfully up at me as he accepts that his human is (again) doing something ridiculous.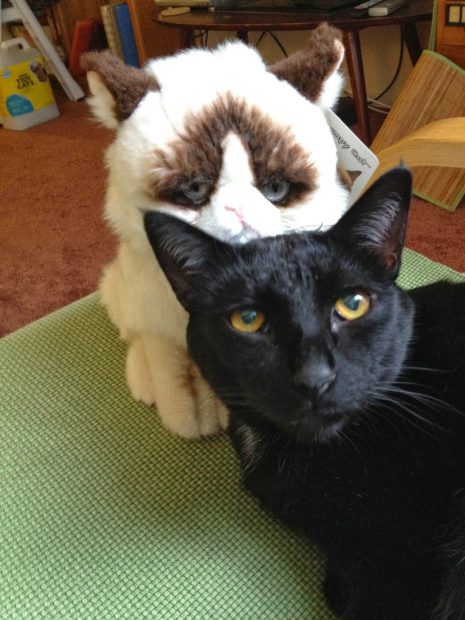 Grumpy Cat has since returned to my office, much to the relief of both CatCat and Friday.