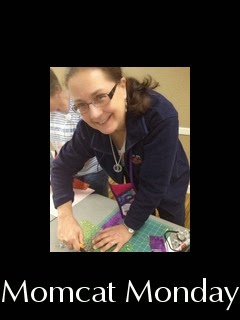 This week I'm sharing another one of my little "Do-It-Yourself" projects, this time for my ironing board! As usual, this is one that is super easy to do and doesn't take very much work to put together.
1. Cover any type board that is flat and about 1/2 to 3/4 inches thick with batting and cotton duck or ticking.
2. Wrap board with batting (I use two layers) and fabric and hold in place on back with staples.
3. Tada! Use your new ironing board!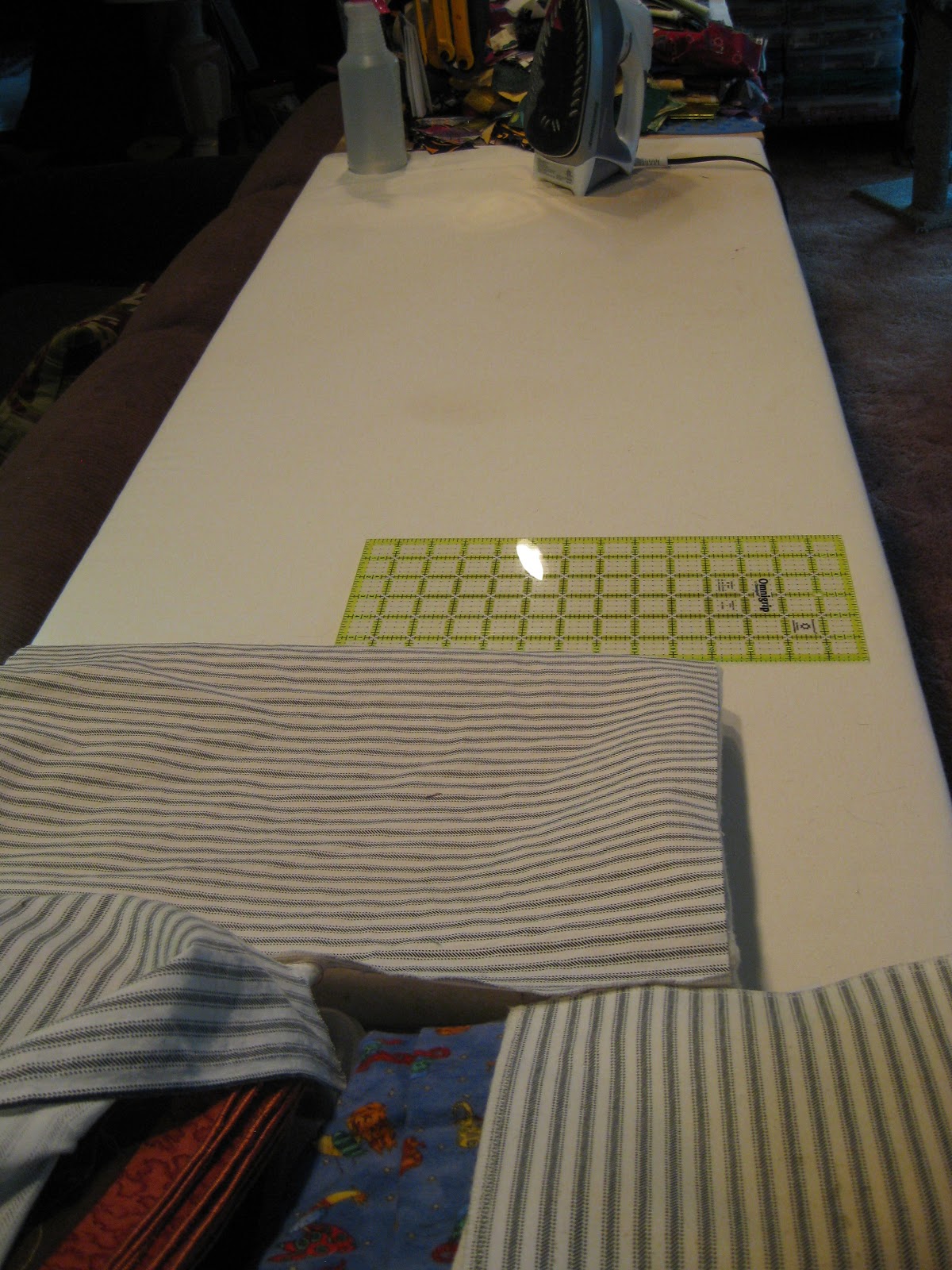 I LOVE this ironing surface because it just gives me so much more room to maneuver. When I'm working on containers for the book I can spread out multiple pieces at once to be more efficient. But it's also super handy for when I need to iron a large piece of fabric, such as in preparation for cutting or to make backing for a quilt. Mine is set up right behind the couch so I can watch TV while I work, and I even made one for Laura a few years ago as a birthday present!