Welcome to a new feature we're going to try out on the Prairie Sewn Studios blog called "Momcat Monday." As you (hopefully) know by now, we're a mother-daughter team separated by 1,664 miles (Omaha to San Francisco). Although I (daughter-Laura) am in charge of anything technology, social media, or blog related, it's important to us that we make sure Mom (Linda) has a voice on the blog. Her nickname in our family is "The Momcat," so each Monday we'll bring to you a little glimpse specifically into her world. Don't worry, there will be plenty of Mom content on all the other days as she is, after all, the the creative genius behind much of Prairie Sewn Studios, but Momcat Monday will be her special feature. So take it away, Mom!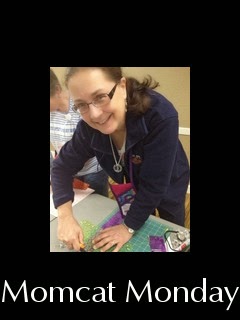 Hi there! As Laura said above, I leave the technology end of Prairie Sewn Studios in her capable hands, which gives me more time to focus on the fun stuff-the FABRIC! This week I want to share with you some fabric purchased with the intent of making a masculine quilt. I was first drawn to the fabric with concentric ovals as my focus fabric and then brought in the two Kona solids to round it out. My original plan was to make a Bethany Reynolds Stack-n-Whack, but now I'm not sure.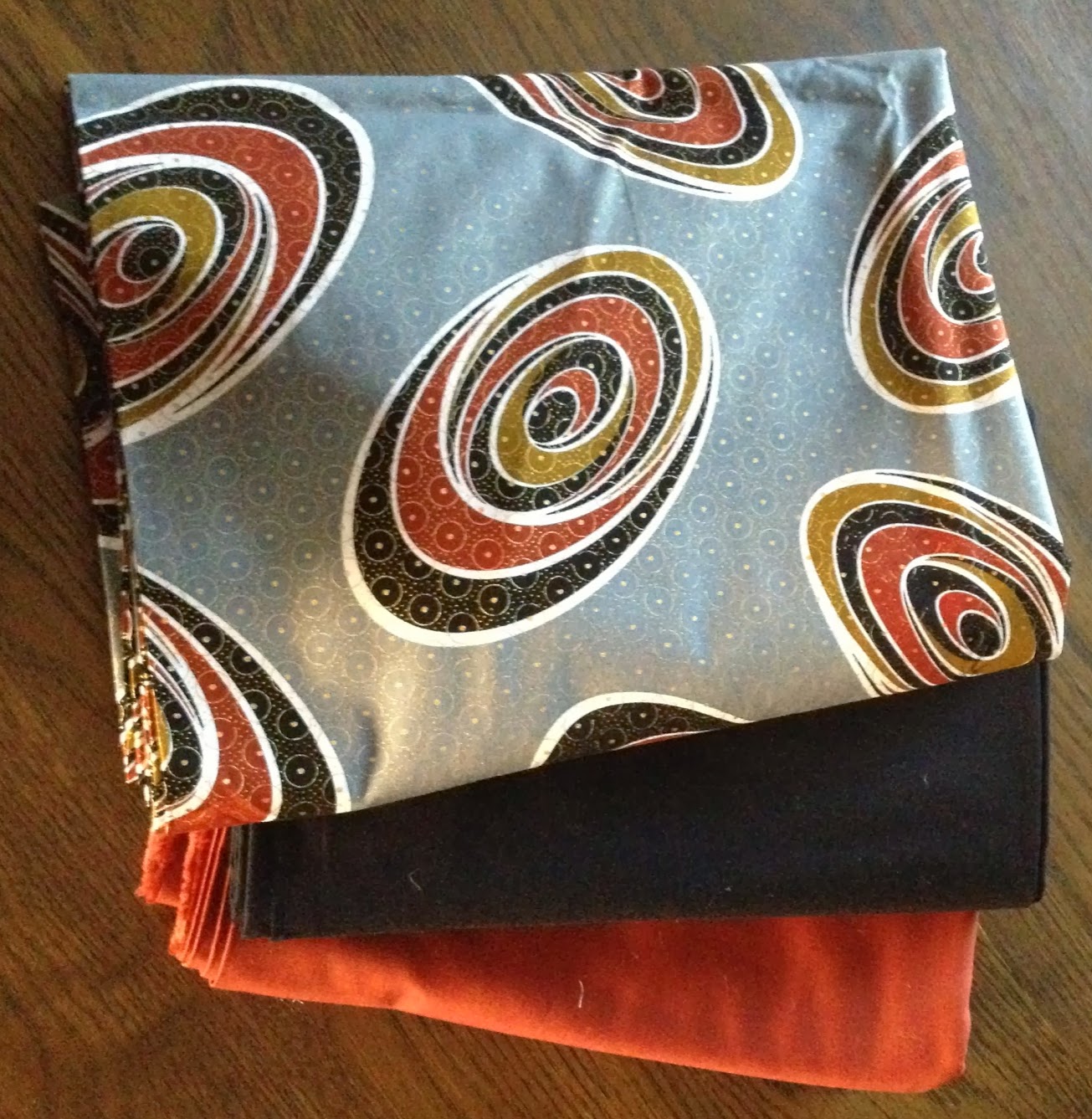 What pattern would you use with these three pieces of fabric?