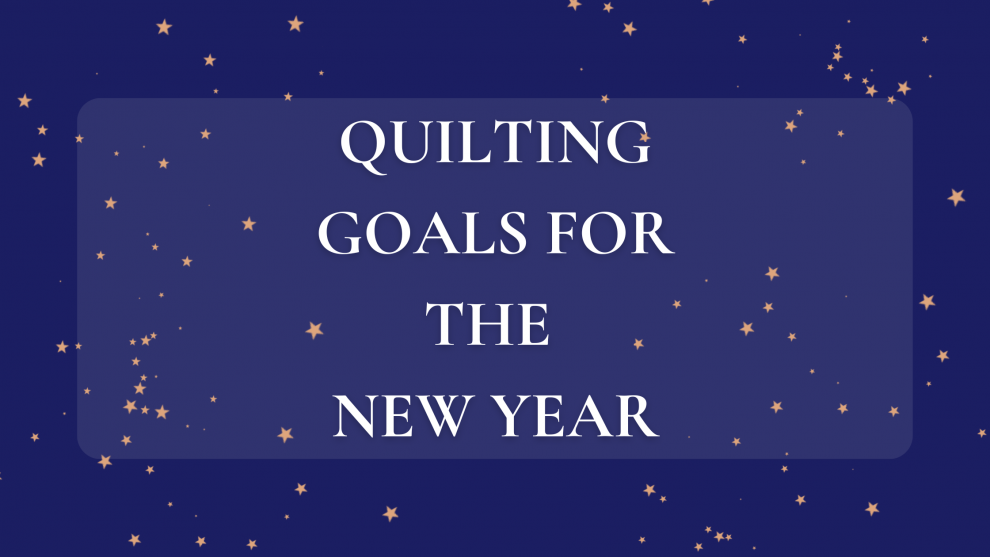 While I know that there is nothing "magical" about the first day of the new year, I still love that magical new year's resolution and goal setting energy! Probably some of that is from getting to break into a brand new paper planner (Erin Condren plus some homemade bullet journal spreads this year)!! It also feels good to be "productive" again after a Christmas week filled with junk food and Netflix!
2022 Reflections
2022 was a year of big changes for me! In May, we went to Disney World to celebrate my husband's 50th birthday. When we came back, we promptly got Covid and an offer for a new job! I've returned to international education, but now for company instead of a university. I love being able to work from home (or wherever I want!), but it always takes me a little longer than I'd like to adjust to a big change like this.
I didn't get very many quilts or other sewing projects completed in 2022. I finished piecing a baby quilt for my niece (who is now almost 3) and made a few smaller projects. I did do some work on my Q20, and quilted my first full panel!
For the business side of Prairie Sewn Studios, we sold a handful of our books and published a few new patterns. I was much more consistent at both writing blog posts and posting on social media in the first half of the year before the change in jobs.
2023 Quilting and Sewing Goals
I love that I enjoy so many different kinds of fiber arts; but sometimes having so many interests means that not very many projects actually get completed. This year I'm setting some completion goals for the different categories of fiber arts that I enjoy, but not pre-determining what the actual projects will be. I've got a list of my current projects and notes on where in the process each one is.
I'm not putting a moratorium on starting new projects (because that would never work!), but I am going to count anything that finishes in 2023 as a finish in hopes that will inspire me to knock out some of these lingering WIPs! Here are the categories and the number of finishes I hope to accomplish in each!
Machine Piecing: 6 finishes
Q20: 6 Practice Panels, 2 finishes
EPP: 3 Finishes
Hand Quilting: 1 finish
Card making: 100 finishes
Wedding Scrapbook: Start
I'll be tracking these in my paper planner. I've made a bullet journal spread for tracking finished projects, and then a couple for tracking how much time I spend each day in Q20 practice and creating in general. I'm really excited about seeing the little tracking and completion boxes get filled in over the course of the year!
2023 Prairie Sewn Studios Goals
Consistency is my goal for this year! I want to keep a manageable and steady pace that I can keep up for the whole year, not just the first half! Now that I'm more settled into the new job, I think this will feel more achievable! Like my quilting goals, I'm focusing on finishes and completed projects!
Sell books: 100
Publish individual PDF container patterns: 3
Publish one other pattern: 1
Publish 12 blog posts (including this one!)
Send 12 newsletters
Are you setting any quilting goals for the new year?
I love reading about what goals other quilters are setting! Feel free to share any of your own goals in the comment section!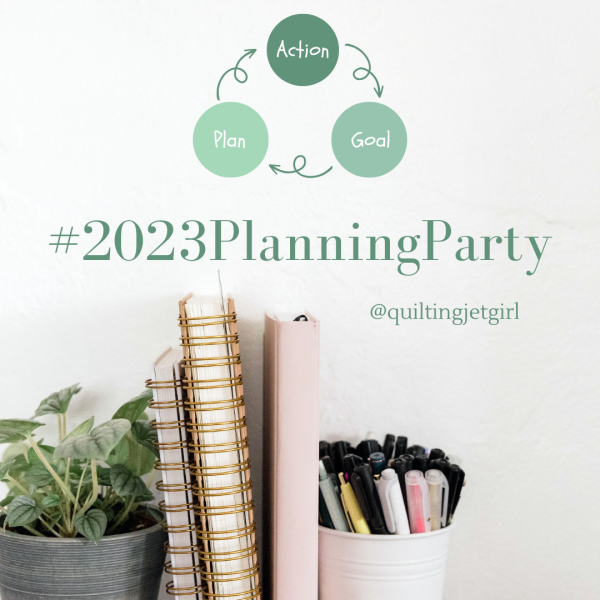 Hat tip to Quilting Jetgirl to inspiring me to post this list with her Planning Party linkup! If you love reading about the goals that other quilters are setting, be sure to check out everyone who has linked up with #2023PlanningParty!
Join the newsletter