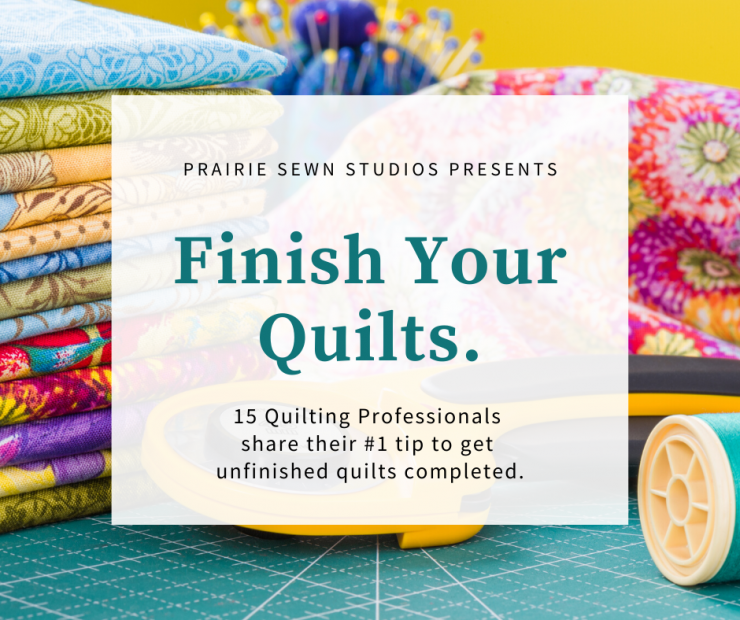 How many unfinished quilts do you have sitting tucked away in a closet or a drawer? Go on and count, we'll wait.
What was the damage? More than five? More than ten? More than 20?
No matter how many unfinished quilts you found, there is likely a quilter out there who has even more! There are lots of reasons that you might not have finished a quilt.
Common reasons include:
Grew tired of or bored with the project
Distracted by a new quilt or other new crafting project
Get stuck on a specific step that you don't know how to do
Get stuck on a specific step that you just don't like to do (borders, binding, etc)
Run out of supplies (thread, backing, batting)
A new project takes priority (Mask Making 2020, graduation/wedding/baby quilt)
Other life events get in the way (work, family, illness)
How to Finish Your Quilts
No matter how many Unfinished Fabric Objects (UFOs), Works in Progress (WIPs) or Projects Half Done (PhDs) that you have, just know you're not alone. Struggling to take quilts across the finish line is a challenge that quilters face around the globe, whether they're brand new sewists or experienced quilters.
We reached out to quilting professionals (pattern designers, class instructors, quilt store owners, fabric designers, longarmers, etc) to ask for their tips to taking those quilts from their unfinished state to final and glorious completion. We pulled together these top tips into a single PDF that's available to download for free!