Written by Laura Chaney, daughter Today we're sharing another nifty notion that both Mom and I keep in our Quilter's Tool Chest: the Add-A-Quarter ruler .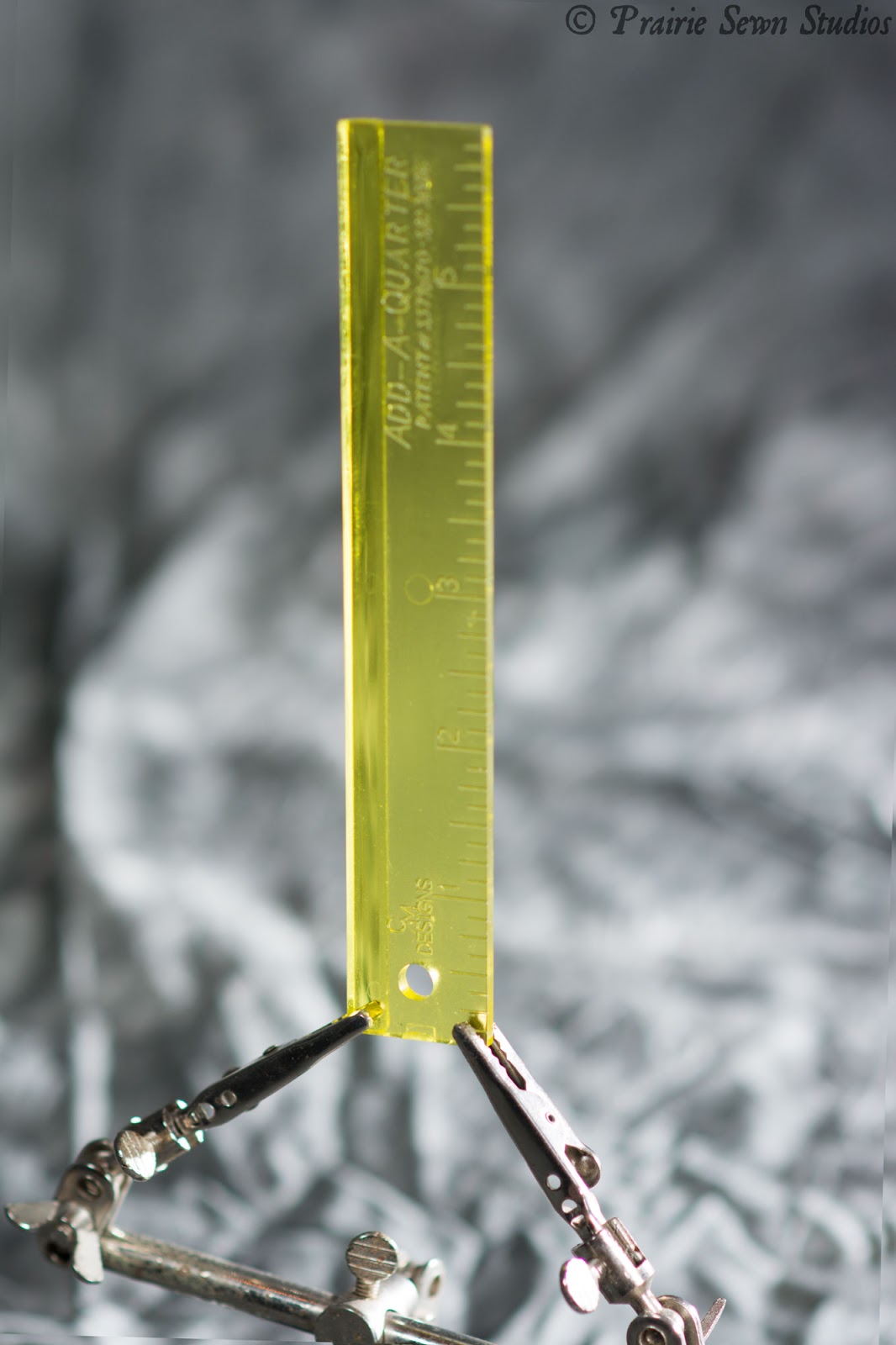 The Add-A-Quarter ruler allows you to easily add a quarter-inch seam allowance to any straight seam that you've already sewn, which is an especially amazing technique when you're working with foundation piecing (regular paper piecing, as compared to English Paper Piecing).
To use the ruler with foundation piecing you slide the ruler right up along the edge where you want to add that quarter-inch seam allowance. The ruler has two different heights on the bottom side, so you can feel when it bumps up against your seam; it's almost like it has snapped into place. Then, you can use your rotary cutter to trim off any of the excess fabric before going on to sew your next seam onto the paper foundation. This helps to keep the back of your block neat and tidy (or as tidy as one can with paper piecing), and eliminates the extra fabric from bulking up.
Was that explanation "clear as mud," as Mom likes to say? Check out this video on YouTube by the inventor herself, Carolyn Cullinan McCormick, for a video demonstration.
The ruler comes in different sizes, but we both use the 6″ ruler for our projects, since most of the foundation piecing we do has seams smaller than six inches. All ruler links are Amazon Affiliate links, which help keep Prairie Sewn Studios up and running!
Have you ever tried the Add-A-Quarter ruler for your foundation or paper piecing projects?