Today we welcome a guest post from my Aunt Meg! When I lived in Indiana I'd frequently drive to my aunt and uncle's house in Fort Wayne for family gatherings. Visiting the family is one of the things I miss most now that I live in California.
Written by Meg Wilson, aunt
Here is a little sewing project. This is my son Kyle's dog, Chewie….of course my grand puppy. Chewie has a skin condition and needs to wear a coat to help her not scratch.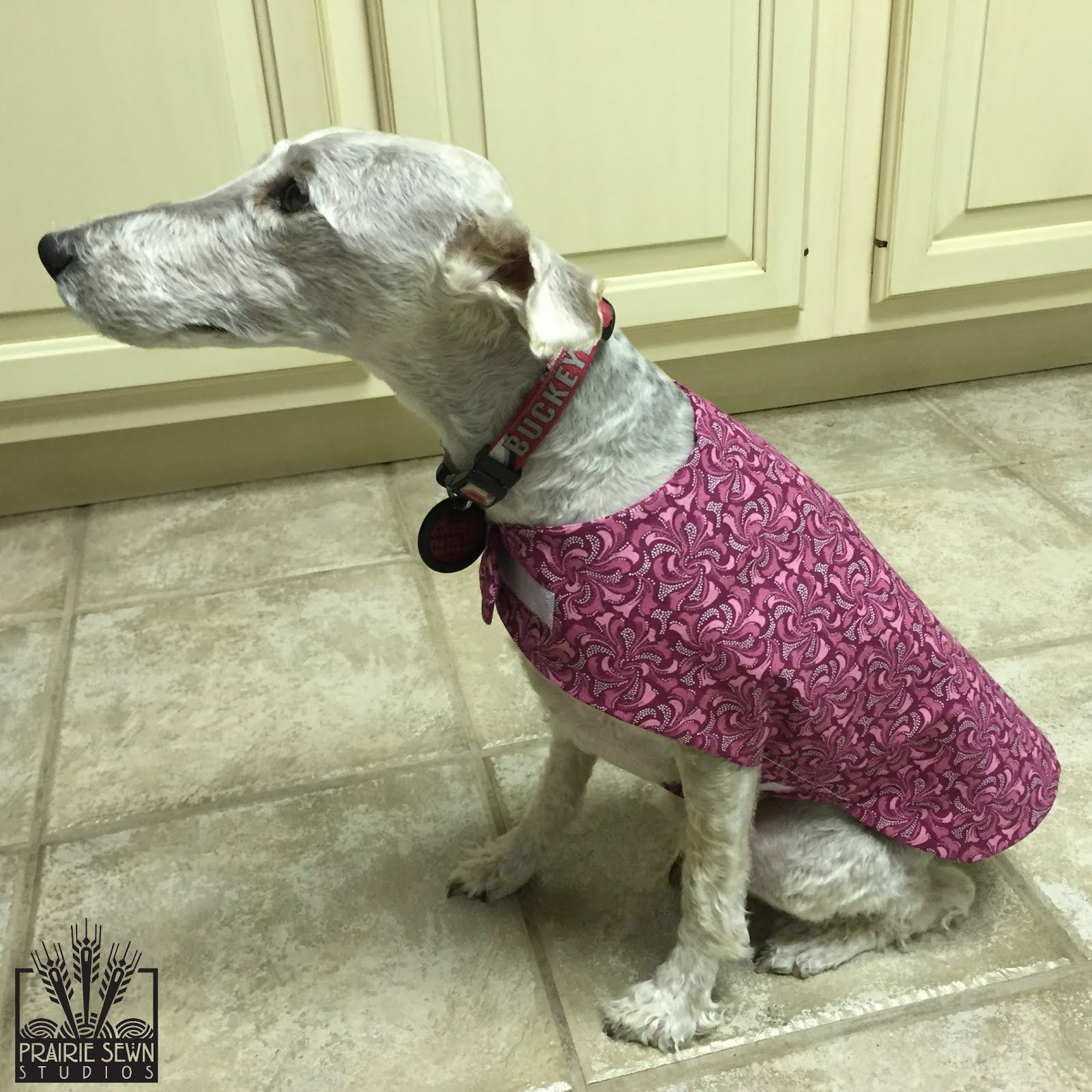 She needed to have more than one so I made a pattern from her old one and made this for her. Now I can make more from this same pattern any time she needs a new one.