Written by Linda Chaney, mother
One of my goals for 2016 has been to learn to free motion quilting. I decided to join the year long project, Mystery Block of the Month with Leah Day, to create the Sunshine Surprise quilt.
It would force me to overcome my hesitation to do free motion quilting and to start quilting the numerous quilt projects I have pieced throughout the years. It would also allow me to look at different quilting motifs and how they are used on more traditional blocks.
I have completed Sunshine Surprise Block #1 – pieced and quilted! Yes, I did mark the quilting lines and used them as a guide for my free motion quilting.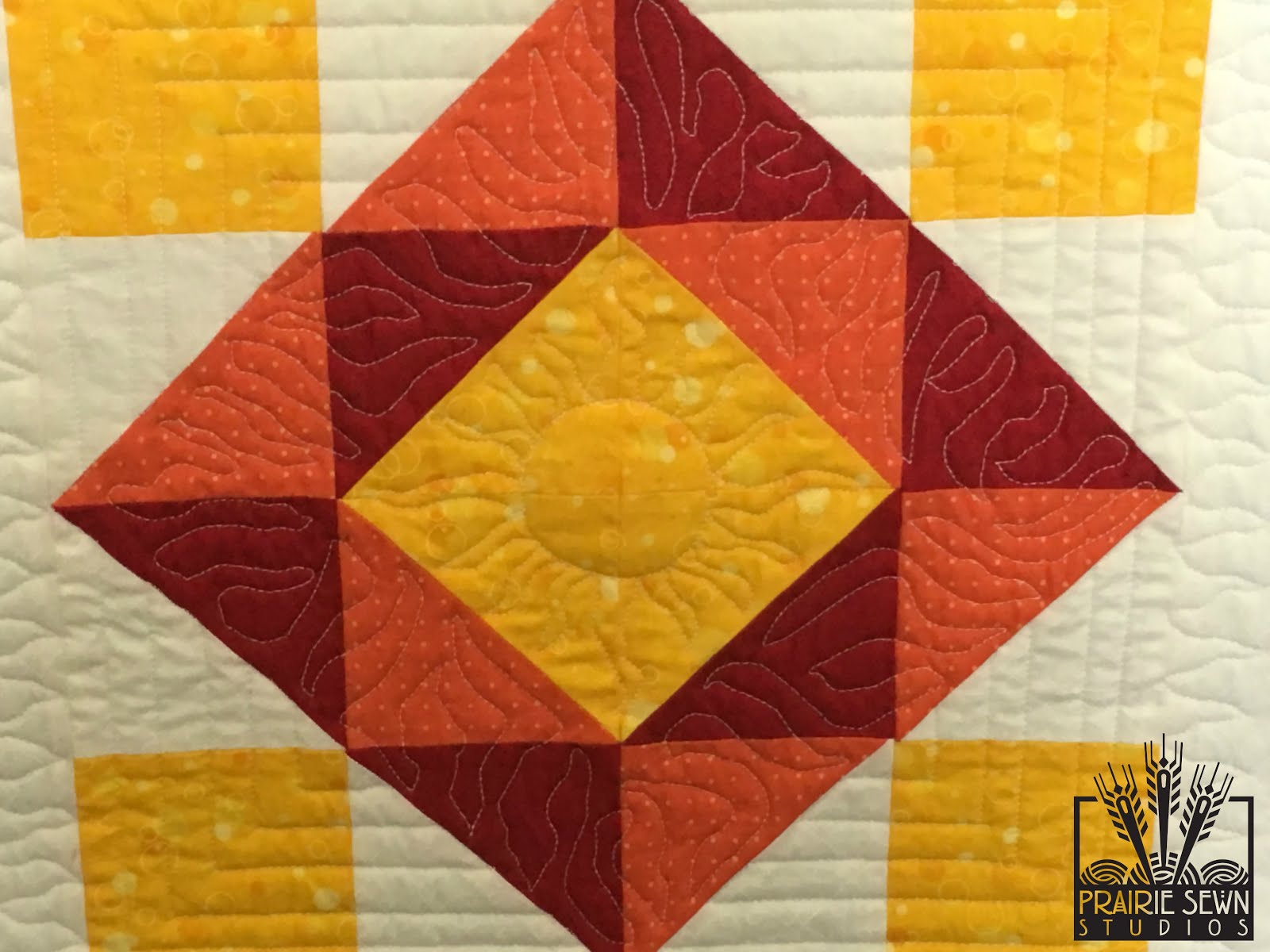 It's not perfect, but I was pleased with the results. After all, I won't be able to quilt unless I start quilting! This was also the block that gave me the confidence to complete the Elephants Never Forget wall hanging for Shannon.