Written by Linda Chaney, mother and Laura Chaney, daughter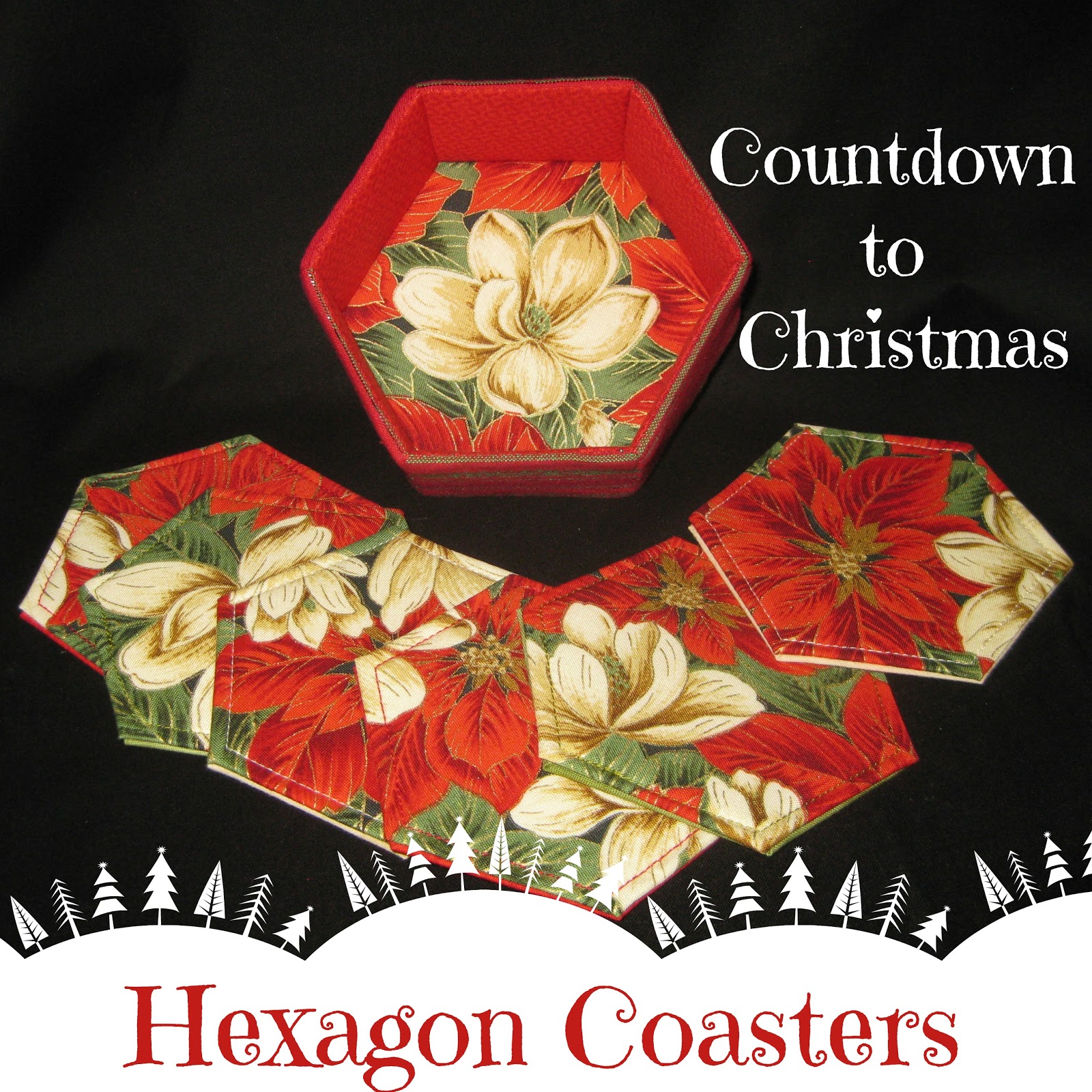 Happy November everyone, and welcome to our second month for our Countdown to Christmas series! Today we're making little hexagon coasters and the hexagon container to hold them. As before, you'll need a copy of Contain It! English Paper-Pieced Accessories for some of the templates and the full directions.
Supplies needed:
Printed copies of Template 129 and Template 130 (be sure to check that it printed correctly by measuring the 2″ square printed on the pattern piece)
2 fat quarters of fabric (18″ x 22″) for the hexagon container
2 charm squares for each coaster
1/4″ Fusible Tape (we like Steam-a-Seam 2)
Iron with Steam
Coordinating thread
Basic sewing supplies (needle, scissors, thimble, wonderclips or pins etc)
In addition to using some of the templates from Contain It! to make the coasters and the corresponding container, the book will also serve as the full set of instructions for prepping the materials and constructing everything. Here is the basic outline of the steps, but be sure to also read the instructions starting on page 9.
Directions:
1.Gather the supplies listed above and review the basic container instructions in 
Contain It!
 starting on page 9.
2. Make your templates and cut the following pieces. As always, be sure to label everything!
For each coaster:
*Template 29 – Cut 2 Stabilizer Pieces
Cut 2 Fabric Pieces
Coaster Container
*Template 36 – Inner Base – Cut 1 Stabilizer Piece
Cut 1 Fabric Piece
*Template 37 – Outer Base – Cut 1 Stabilizer Piece
Cut 1 Fabric Piece
*Templates from our book.
3. Using Templates 129 and 130 that you printed, create your template and cut the following pieces. Remember to use the 2″ square printed on Templates to ensure it printed correctly.
Template 129 – Inner Side – Cut 6 Stabilizer Pieces
Cut 6 Fabric Pieces
Template 130 – Outer Side – Cut 6 Stabilizer Pieces
Cut 6 Fabric Pieces
4. Follow the directions for cube construction that begin on page 35. Remember that all of the 3-D containers are constructed in the same way with these basic steps:
Make the templates
Cut the stabilizer pieces
Cut the fabric pieces
Fuse the fabric and stabilizer pieces together
Assemble the Octopus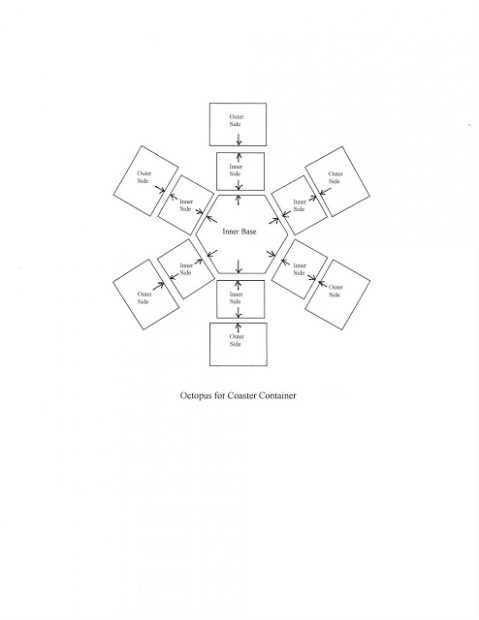 Sew the Octopus (hand or machine-see pages 13-15)
Complete the container with the outside base
To make the flat coasters:
Baste Fabric to Stabilizer Piece.
Place wrong sides together and sew by machine along outer edges.
These can also be sewn by hand using a whip stitch or ladder stitch.
Review the detailed directions on pages 9-16 with any questions.
5. Decide what you'll do with your new set of coasters! Keep it for yourself? Or give it as a hostess gift when you attend Thanksgiving or another holiday party?
This is a great gift that you can customize to match someone's home decor, or with fabrics in their favorite colors or prints.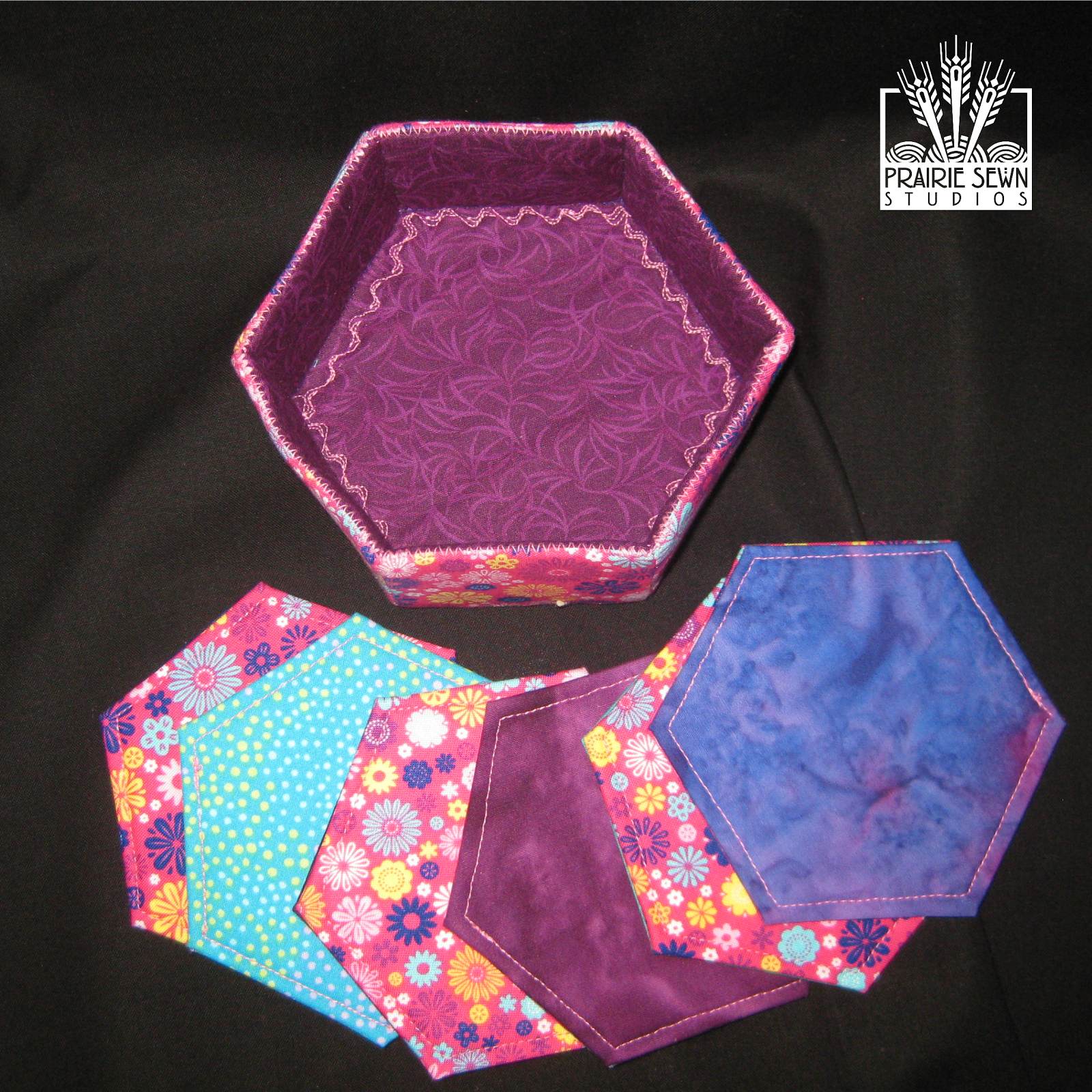 Be sure to post your pictures on the Prairie Sewn Studios Facebook Page or email them to us at contact@PrairieSewnStudios.com.
Next up:
We'll see you next week on November 9 for the next Countdown to Christmas project of dishtowels!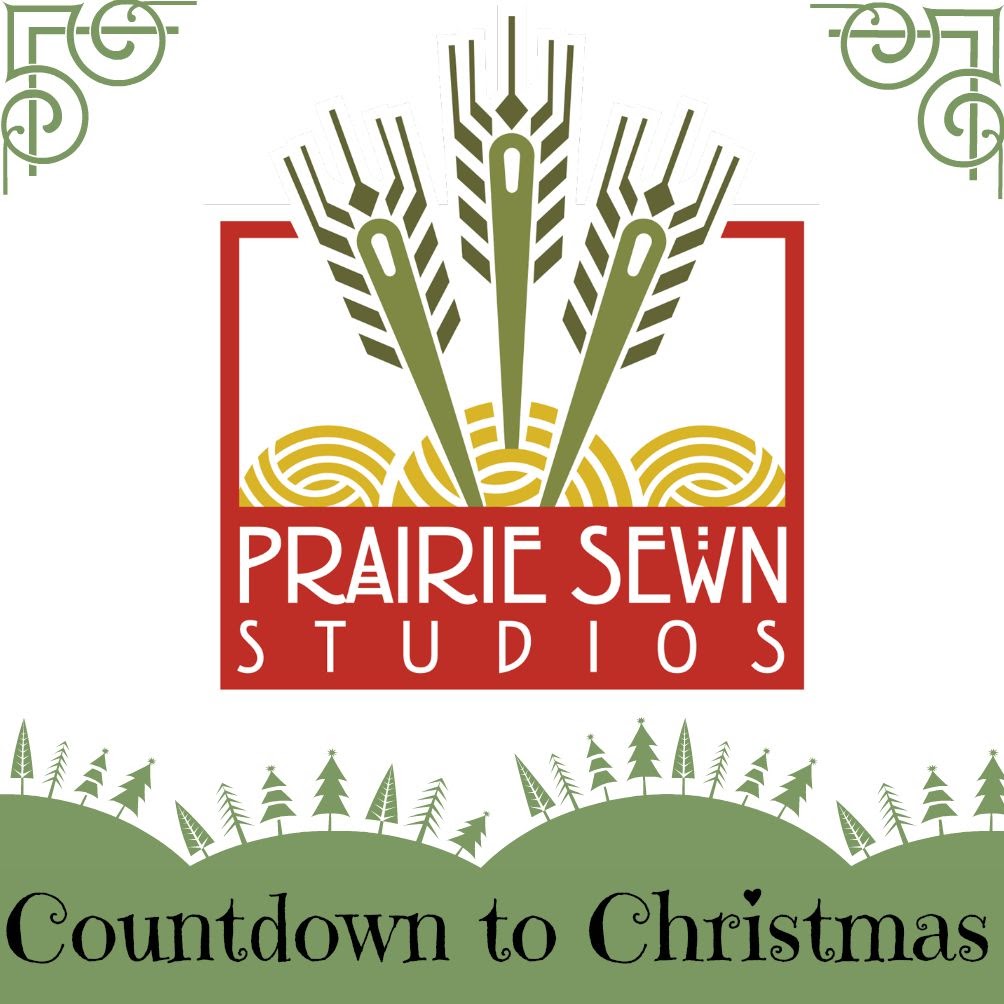 Want to get each project in Countdown to Christmas in your inbox, including a link to a downloadable PDF for all templates and instructions? Join our newsletter mailing list!
Subscribe to our newsletter mailing list!