Written by Laura Chaney, daughter

Last week we asked, "How do you press your seams?" And 80% of respondents answered that it depends on the project. This is definitely the answer I expected, although I was surprised that no one indicated they press their seams open. Perhaps pressing seams open is more common with sewing garments?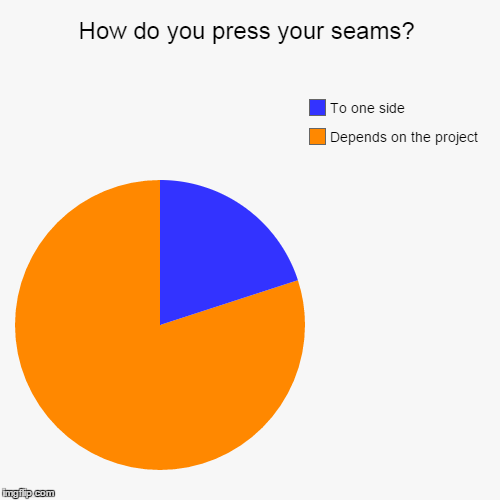 Previously we'd asked if you'd ever given English paper piecing a try, but today we want to know if you've tried regular paper piecing. This technique, usually done with a sewing machine, allows for the creating of super exact points and intersections, even when working with small pieces. Paper piecing can be challenging until you get the hang of it as you have to pay careful attention to your fabric placing and flipping as you sew.
Have you ever tried paper piecing?
Yes, and I liked it.
Yes, but I'm not interested in trying again.
No, but I want to.
No, but that's ok.
And now, onto the link up! Even if you're not linking up your own blog, definitely click through and see some of the other amazing things being created!