Written by Laura Chaney, daughter

Today's post is one of not only work in progress, but also of celebration!
Mom and I didn't talk about it on the blog, but it's been a tough spring and summer for our family as my Dad's lymphoma came back and he went through an 18-week session of chemotherapy.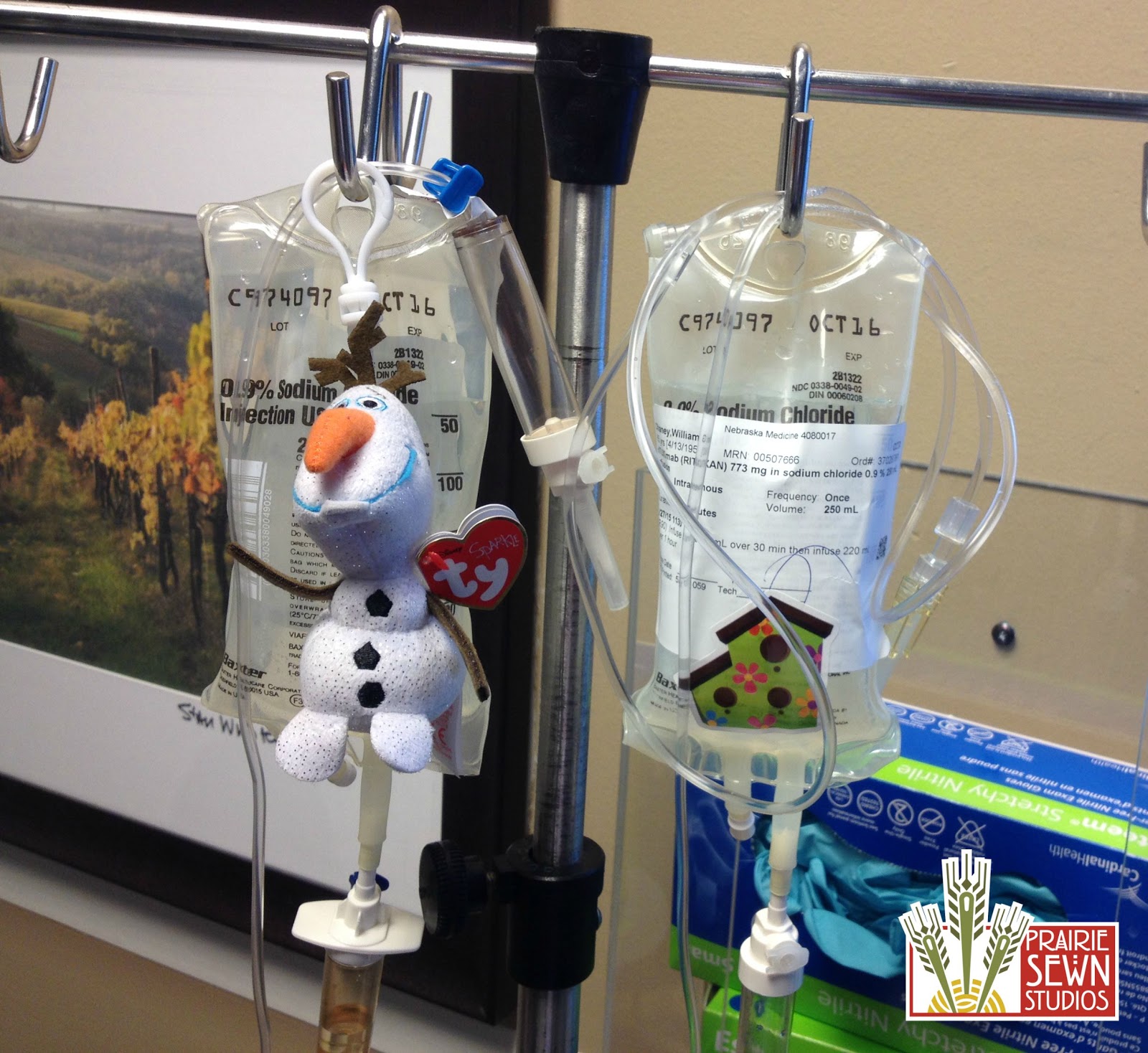 Sparkle was eager to help however he could.
We are now delighted to share that he is IN REMISSION! He'll have to go in every two months for an IV medical treatment, but it's not the chemo and shouldn't have any of the side effects.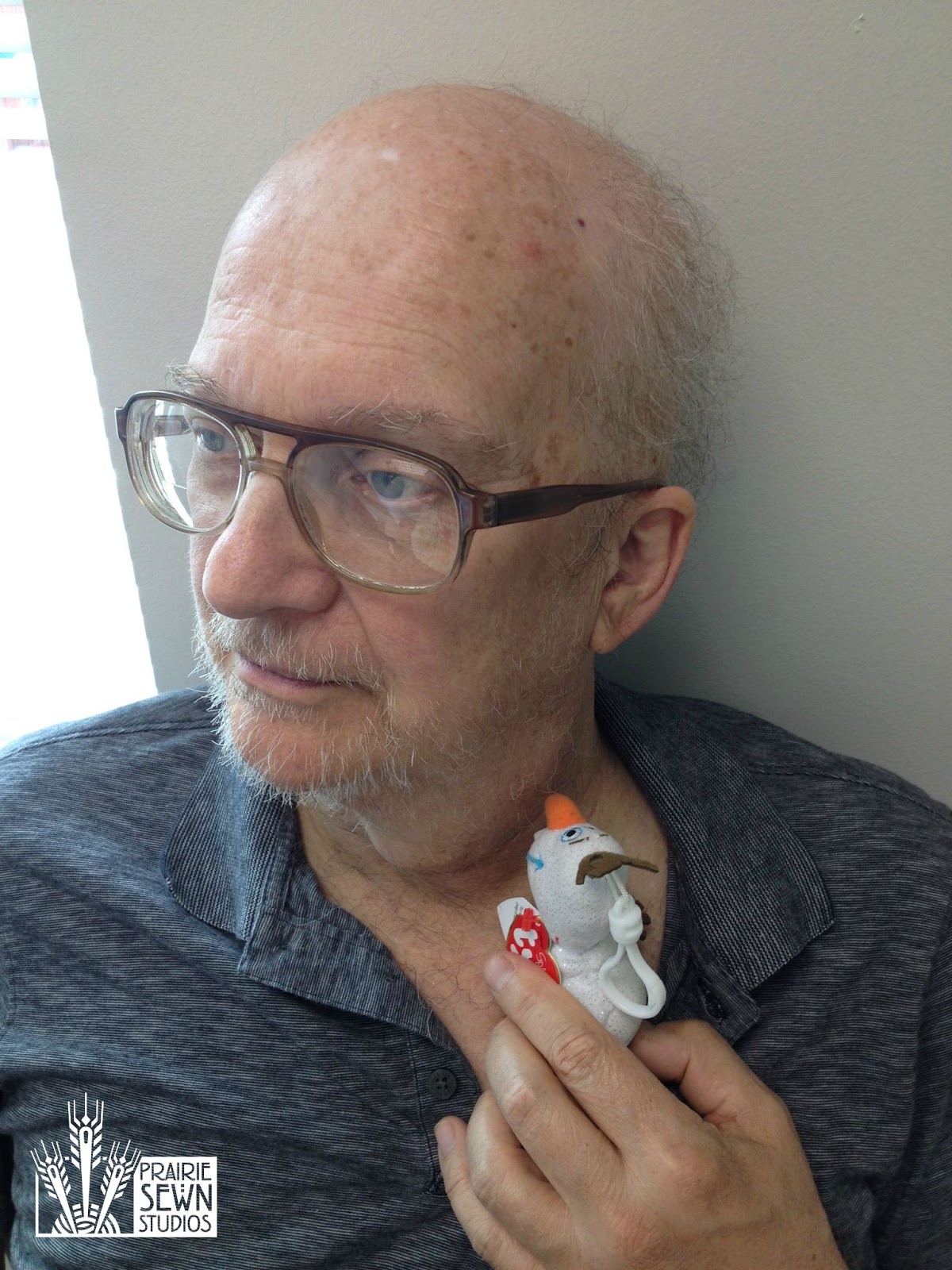 He's done amazingly well throughout, but it has definitely been hard for our family. When I went home this spring for Quilt Market, it was mostly to help my parents and be supportive as treatment got under way. Things were going well enough that Mom and I were able to sneak away to Minneapolis (just six hours away by car) for a few days.
I'm hoping Mom might write a longer post on how she's kept her sanity during this stressful time, but one thing that has helped is taking English Paper-Piecing projects with her as she kept my dad company during his treatments. EPP projects are perfect to tuck into a little bag and take with you wherever you go!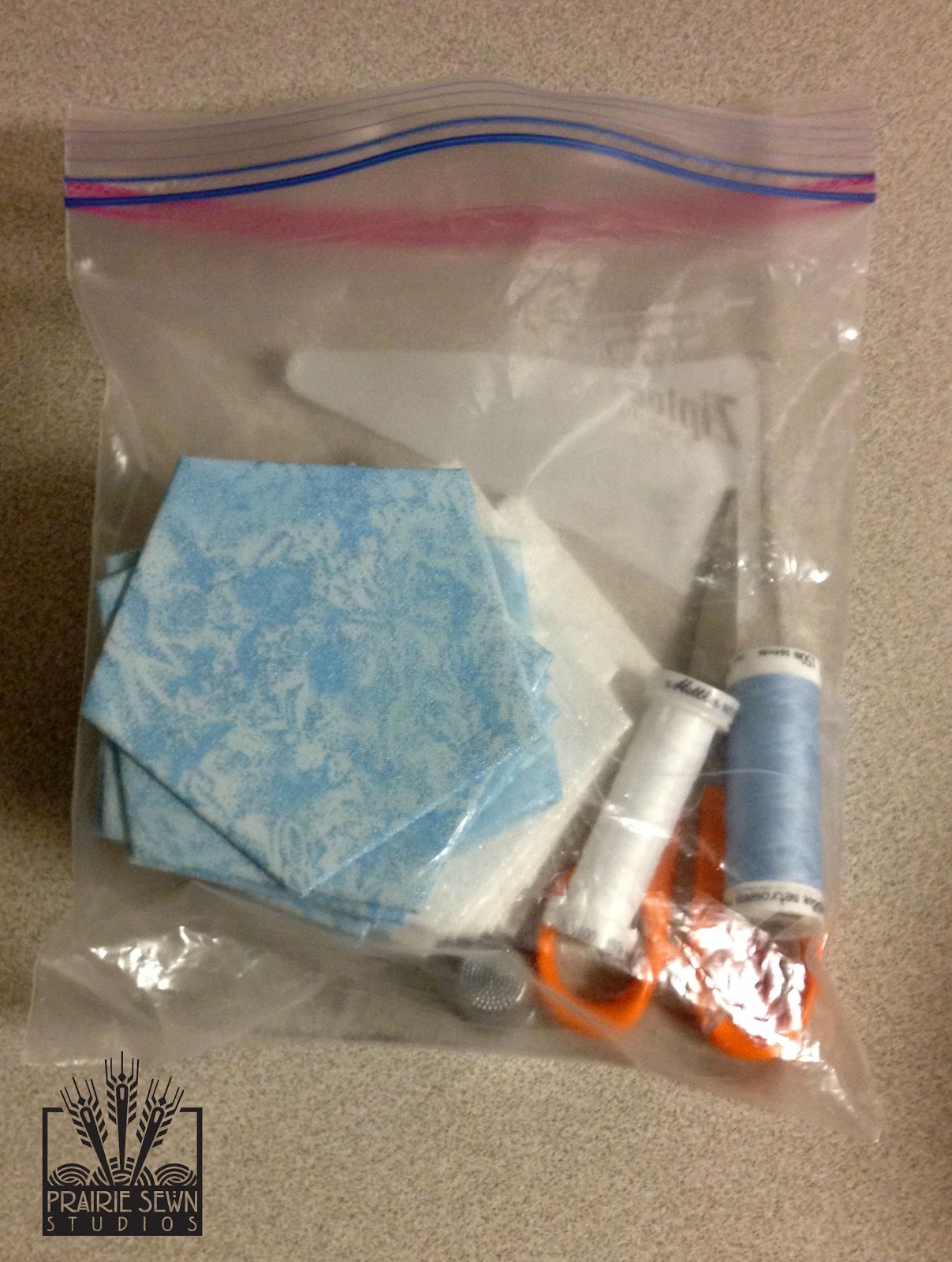 Today (first non-chemo follow-up treatment) she was working on a project that's part of our upcoming Countdown to Christmas crafting series! Details to come next week, but you'll need our book (Contain It! English Paper-Pieced Style Accessories) for some of the projects, so be sure to get one now!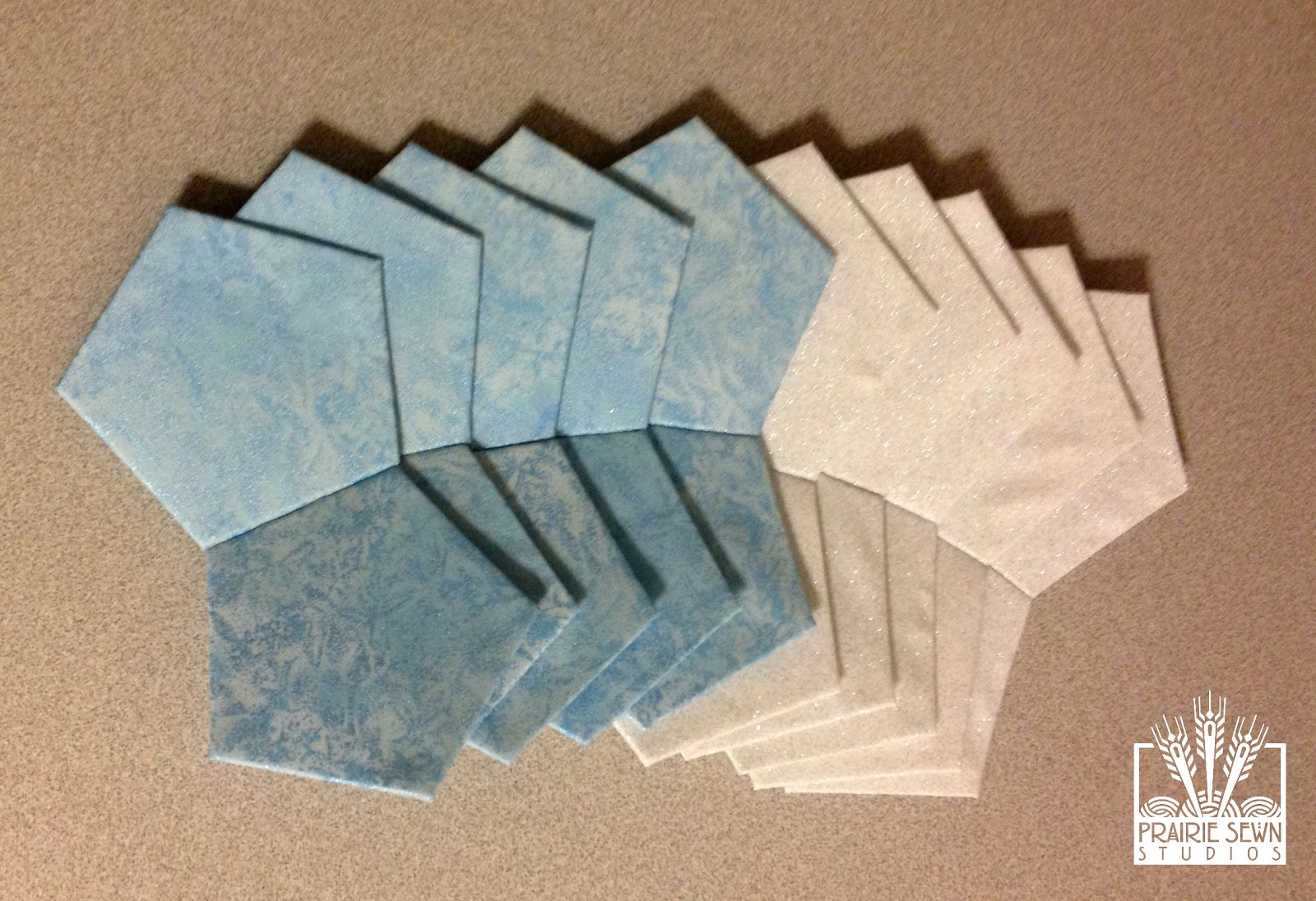 Thanks for reading along this far, and for letting us share this good news on our blog. Mom and I (and the rest of the family, too) are very appreciative of all of our friends, both off-line and on-line, who have been so supportive over the last several months.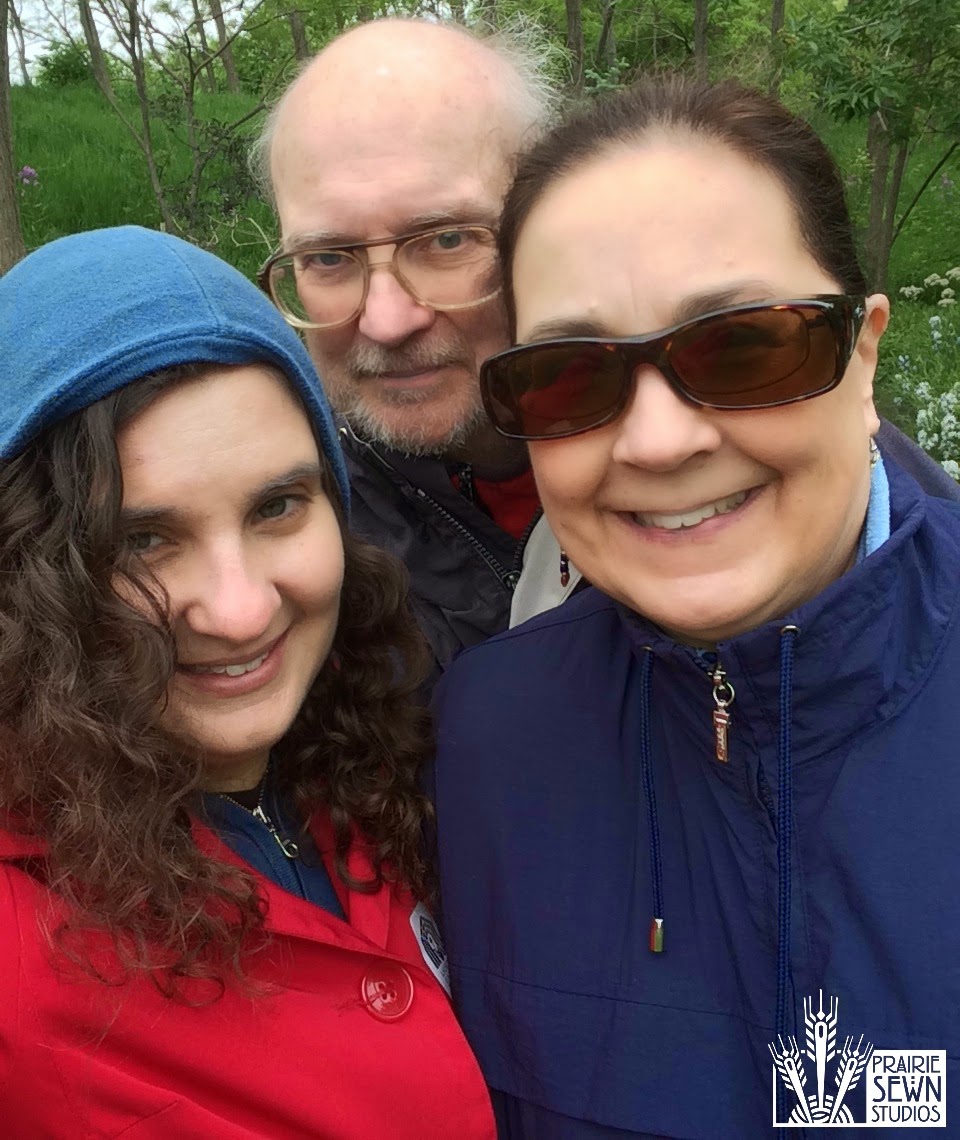 The three of us from my trip home this Spring.
Linking up with Sew Fresh Quilts and Freshly Pieced. Love link parties? Be sure to check out our link-up every Friday: Crafty Comment Karma.