Written by Laura Chaney, daughter
Hello again, and happy belated Friday (again!)! One of these days I'll be back on my schedule for blog posts, but I think for right now we're just going to focus on the accomplishments wherever they occur!
Last week we asked about how you do your machine quilting. Another week where I wasn't too surprised with the poll results. I think most people who machine quilt do it themselves, on their regular ole' domestic machine. Now they might wish they had different machine to do their quilting, like a longarm, that's a pretty big investment in both size and money.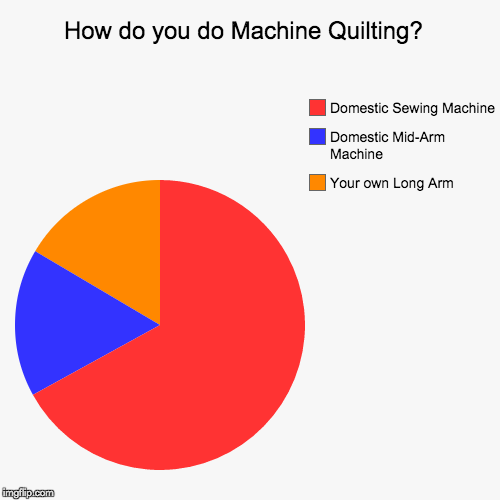 This week we're turning to a subject that is near and dear to my heart, English paper piecing. If you've been reading our blog for a while, you may know that the road to our book Contain It! English Paper-Pieced Style Accessories began with a lecture on English paper piecing at the American Quilter's Society Paducah Show. Mom was a less than enthusiast participant at first, but the technique has obviously grown on her.
So this week, we want to know…
Have you tried English paper-piecing (EPP)?
Yes! I loved it!
Yes, and I hated it.
No, but I want to!
No, but I don't want to.
And now, onto the link up!