Written by Laura Chaney, daughter
It's been another quiet week on the sewing/blogging/crafting front as I'm traveling for my day job again! But there's always time for poll results and the Crafty Comment Karma link-up!
Last week we asked about thread choice for piecing: matching thread, neutral thread or whatever is on hand! Neutral thread won out with 90% of the votes, with the remaining 10% going to Whatever is on hand. Be sure to read the comments on last week's post for great discussion about thread choice for machine piecing versus hand piecing.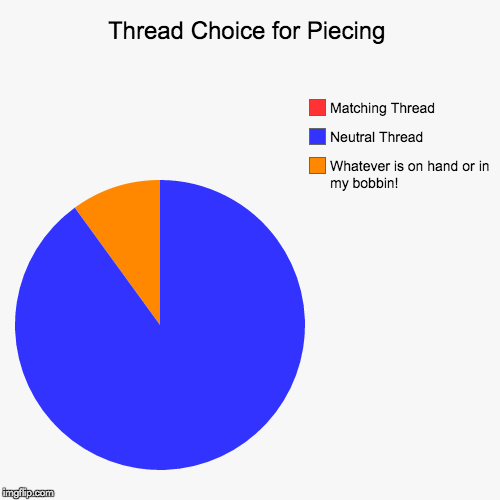 This week we're taking a look at how you quilt your quilts (which is a slightly ridiculous sounding phrase but I couldn't think of how else to phrase it!) Please be sure to vote below and add any further thoughts in the comments. If you have a crafty, sewing or quilting blog post be sure to link that up, too!
How do you quilt your quilts?
Hand Quilting
Machine Quilting
Tie the Quilt
It depends on the project
And now, onto the link up!