Written by Laura Chaney, Daughter

One of the classes we took at the Paducah show this year was the Notan-Exploding the Square class taught by Cathy Miller. Cathy is also known as the Singing Quilter, and although we weren't able to make it (as it wasn't on the color-coded schedule) she even put on a concert on the lawn outside of the National Quilt Museum during Quilt Week.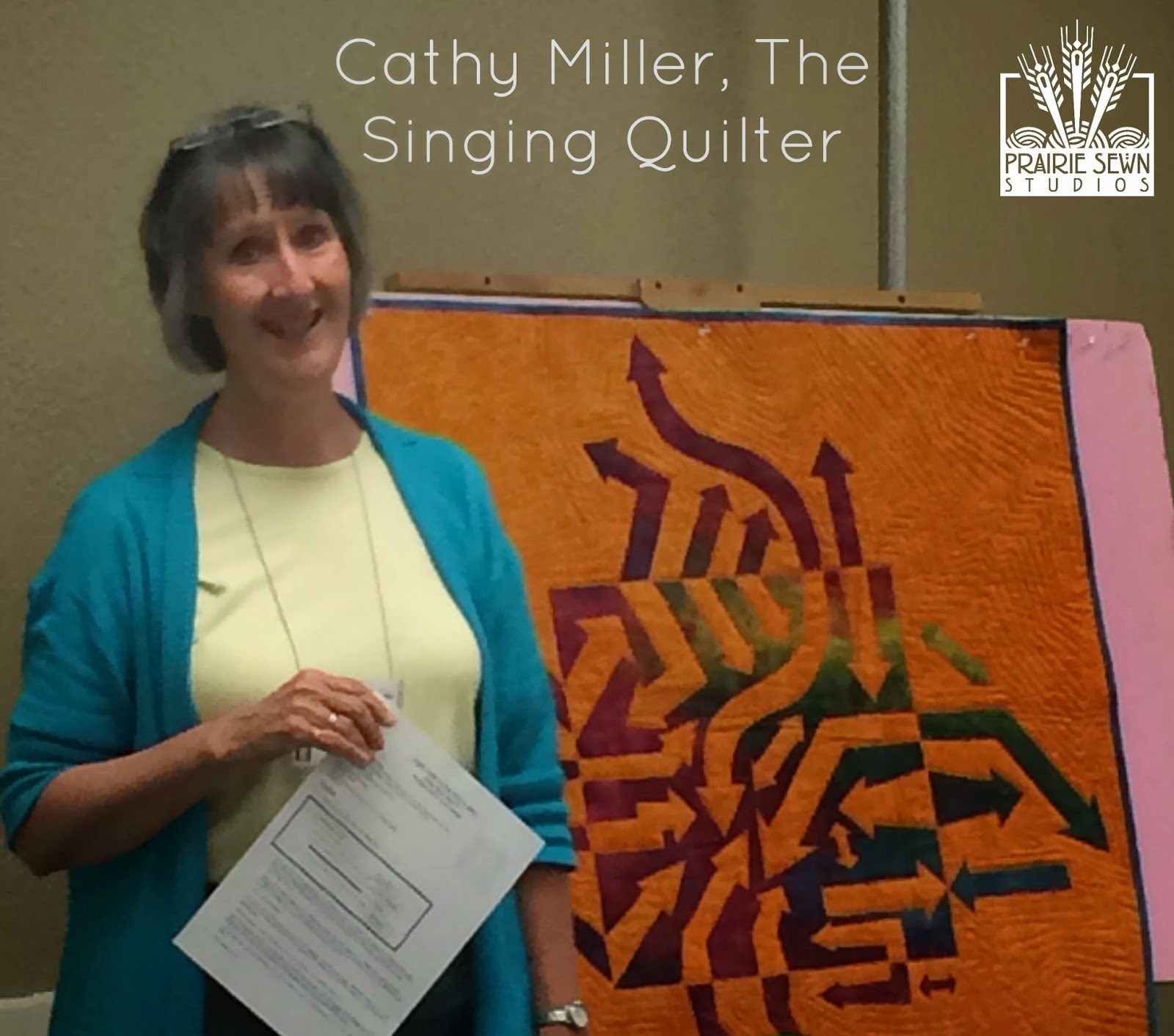 Notan is an art form that involves the juxtaposition of light and dark. The word itself is Japanese in origin, but you can find similar concepts across many different cultures. This class was different from many other classes we've taken at the Paducah show in that we didn't use fabric at all during the class, but just used scrap paper instead.
In the picture below you can see symmetrical Notan with just one cut from a square. Each of the cut pieces is flipped out from where it was cut, making that contrast of dark and light.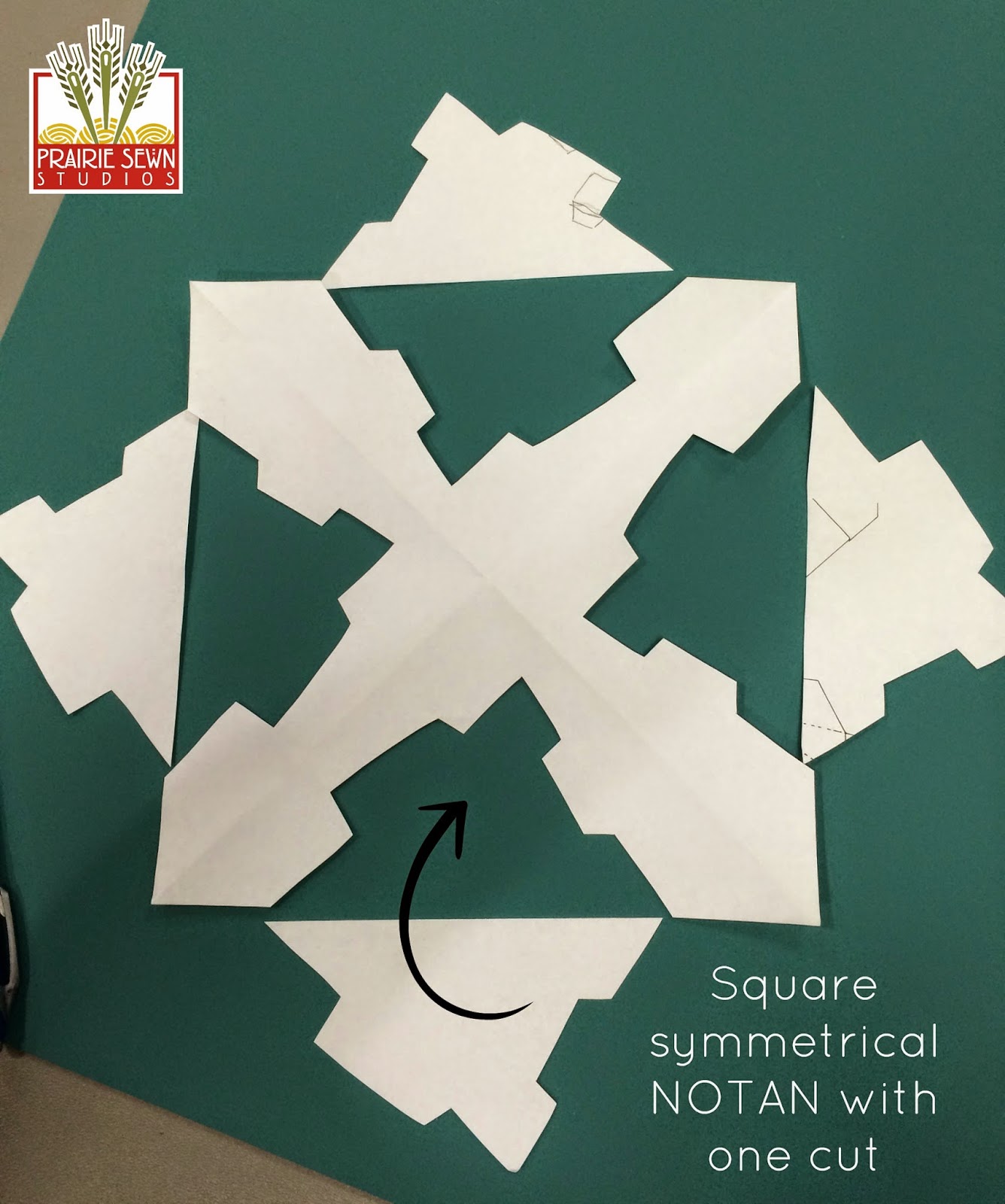 Cathy taught us several different kinds of Notan, allowing plenty of time for us to try explore the technique on our own and just experiment with different ideas. Here are some of the designs that Mom and I came up with using square symmetrical, circular symmetrical and a rectangular asymmetrical pattern.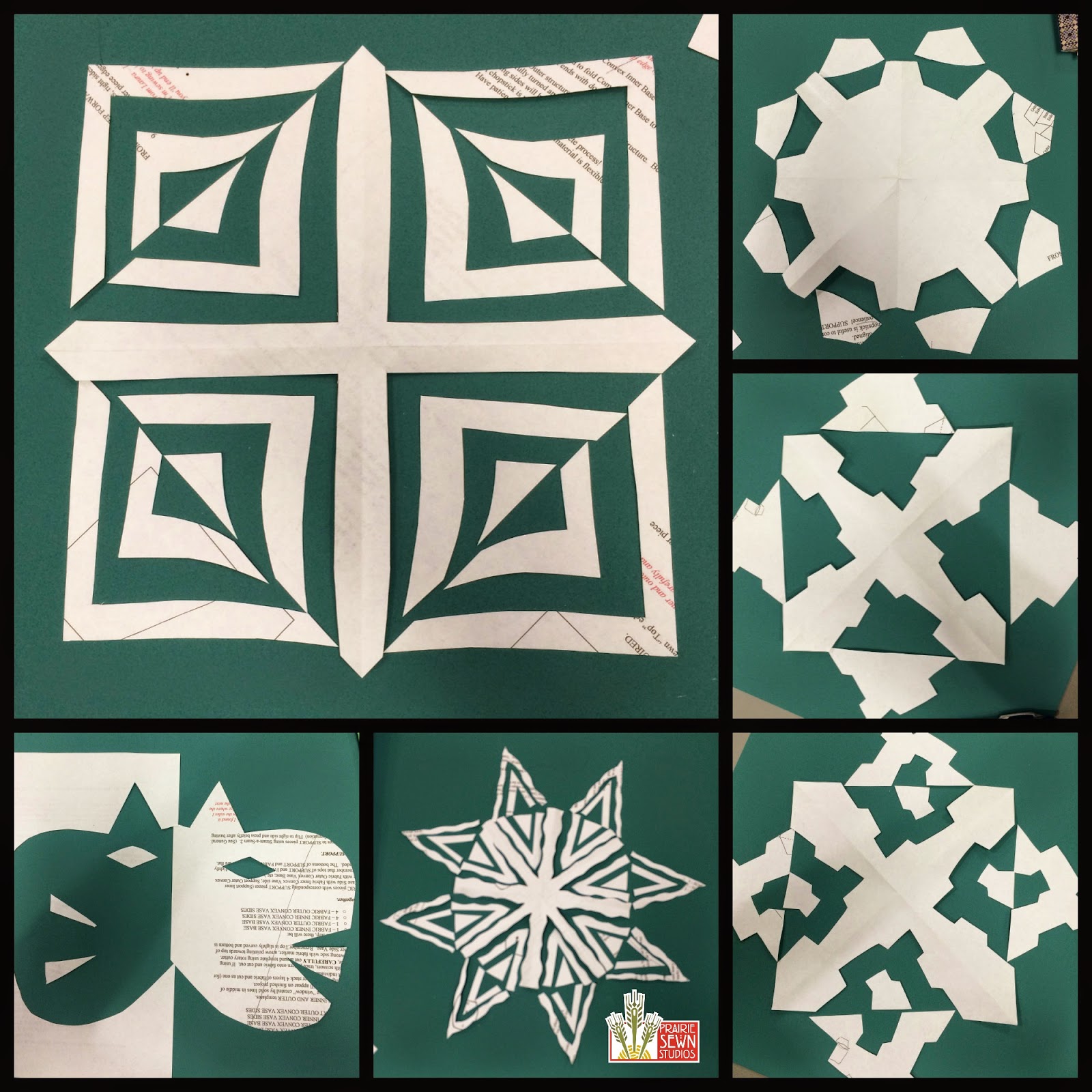 This was a very fun class to take as it definitely got us thinking about fabric and shapes in a different way. We can see making little Notan shapes for the sides of containers from Contain It!, but I also have visions of Notan on throw pillows for my house!
Have you tried a new sewing or quilting technique lately? Tell us about it in the comments!


Join the newsletter