Written by Laura Chaney, daughter


Here we are again on Friday with another round of Festive for Friday!
This week we're continuing our Valentine's Day theme from last week with a peek at some of the ways Mom is using projects from Contain It!  to celebrate-and more importantly put out candy for Dad to snack on! I think these projects show where the idea of our book came from; making something festive AND useful for our homes that show our love of quilting, sewing and crafting.
First up is my favorite cube! I love the simplicity of this container, and how easy it is to embellish it however you want with ribbons, beads, rick-rack, really anything you want! Mom actually made this cube EXTRA big by using the largest templates in the book (Template #103 for the Outer Cube and Template #98 for the Inner Cube).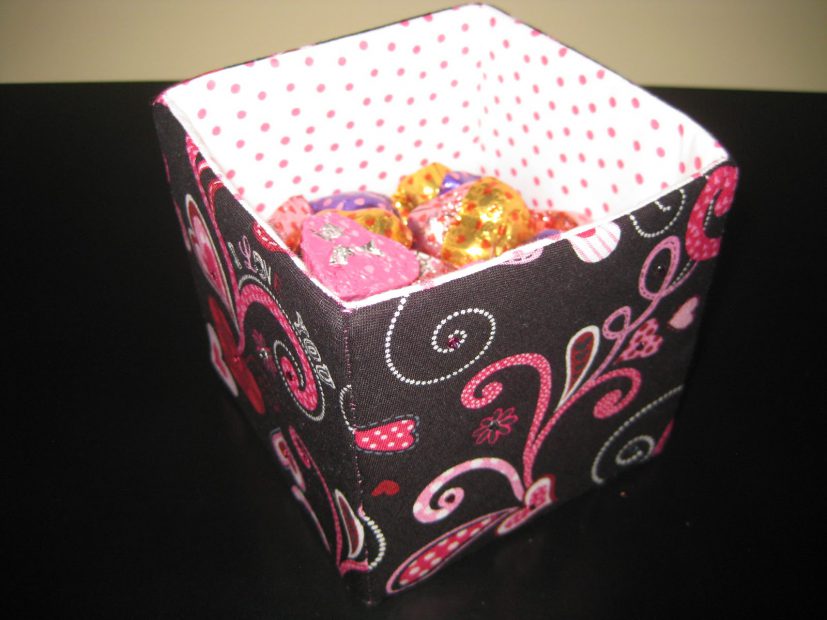 Fabric Cube! With Candy!
Another great container for a candy dish is any of the Scallop Containers. The sides are large enough on this container that it's easy to fussy-cut a specific part of your print to highlight feature fabric. The fabric Mom used here was just cutting around the different hearts on the same cut of fabric.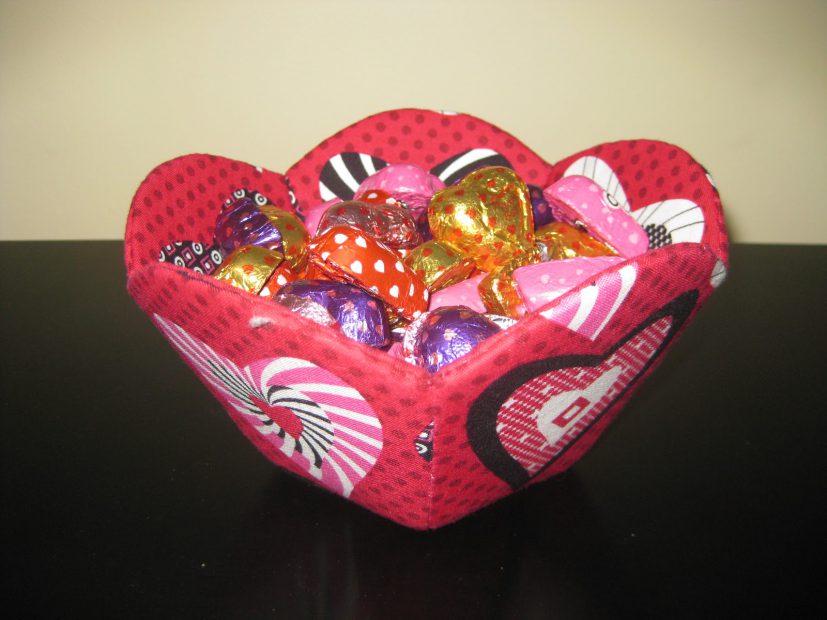 Fussy cut your feature fabric to make it festive.
Of course it wouldn't be Valentine's Day without actual heart shaped containers! These nest together, and a heart-shaped glass insert fits perfectly in the smallest one. You can also put two together to make a heart-shaped box with a lid (As one who grew up in the 90's I ALWAYS get the Nirvana song in my head when ever I talked about our heart-shaped box!)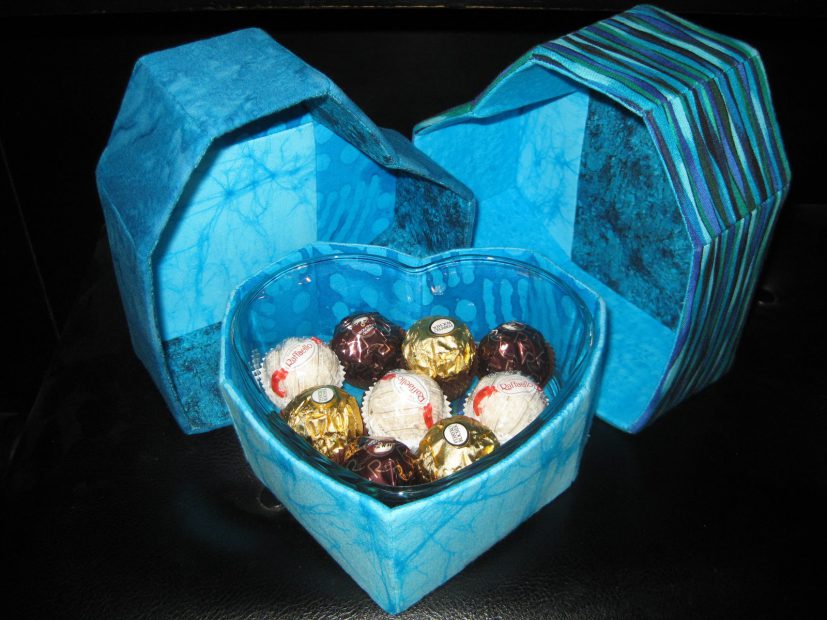 Heart-shaped box.
Mom is always very adamant that our containers are NOT just for one specific gender. It's really the fabric that you choose that makes the container, so customize your choices to make the perfect gift for anyone you choose. This one features darker colors with cogs and sprockets tucked away in the bottom.
And one last standby for Valentine's Day-roses. Because if you have a Valentine's Day vase, you (or your loved one) must fill it with beautiful flowers.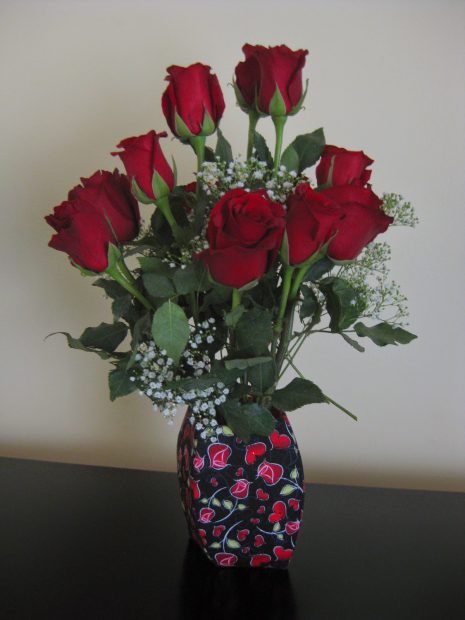 If you make it, they will fill it with flowers!
Happy Friday, everyone!