Written by Laura Chaney, daughter

Last night I had two goals:
Attack the office/sewing studio to make it safe to walk across the floor and get to my projects
Sew something!
So after dinner I grabbed some water, lit a candle and set to work with Netflix (currently watching The 100) on in the background.

The space isn't perfect yet, but major progress was made. Progress to the point that I not only WANTED to sew something but also felt like it was not a procrastination technique (who me? procrastinate? never!).
Over Christmas break in Omaha I had raided Mom's scrap bin and pulled together little kits for a new pattern we're working on for making pincushions using our English Paper-Piecing style technique from Contain It! This one is made up five diamonds from one of the templates in the book.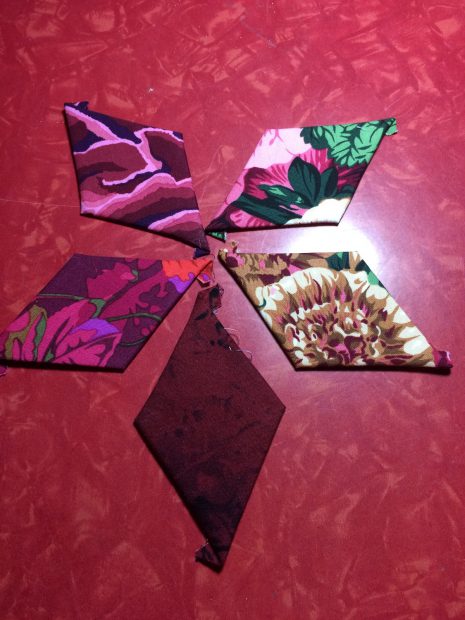 Figuring out the design.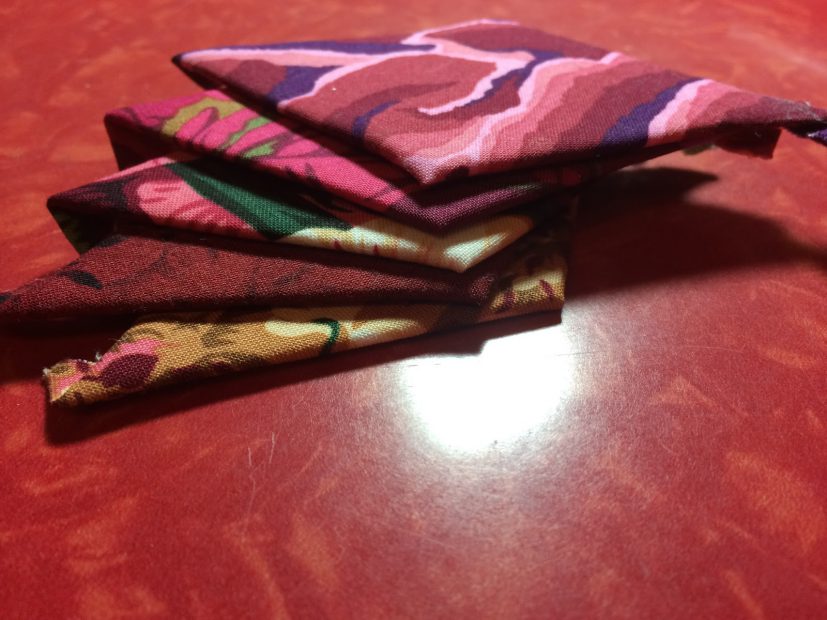 All stacked up.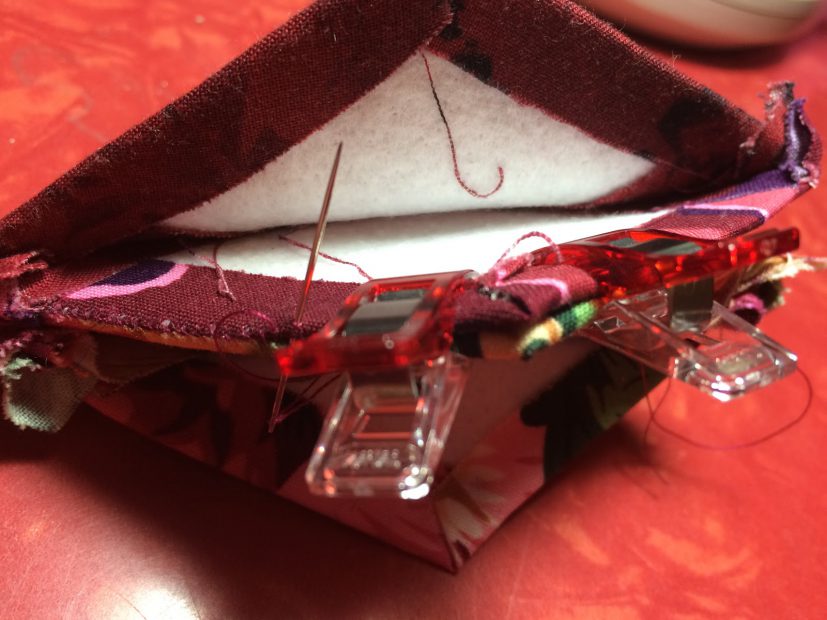 Sewing!
I didn't quite get it finished, but I think I'll have time to finish it up tonight. This was the perfect project for me last night, in part because I'd already made the kit up so all I "had" to do was sit and sew! Hand sewing is one of THE things that helps me relax and it really was a great way to celebrate organizational progress, relax and create something!
Linking up with Freshly Pieced's Work in Progress Wednesday! Be sure to check out all the other fun projects people are working on this week!
Join the newsletter