Written by Linda Chaney, mother.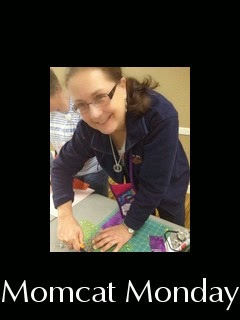 My tatting lessons continue with more videos from Le Cose Dell Anto. First up is an earring pattern, Tutorial #5. Again, a simple pattern but stitch tension is important. I think I'm beginning to conquer the tension for tatting chains. The differences between the front and back of the earring are very subtle.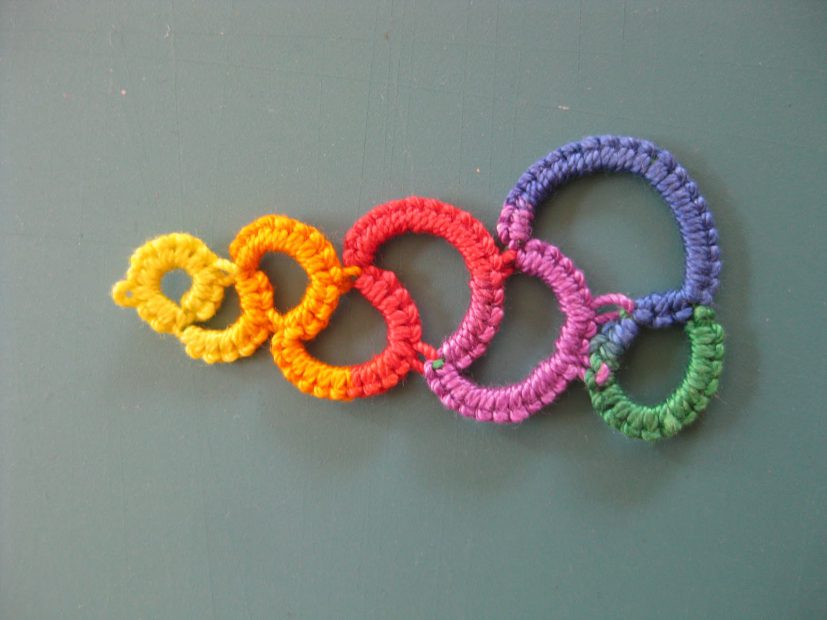 Front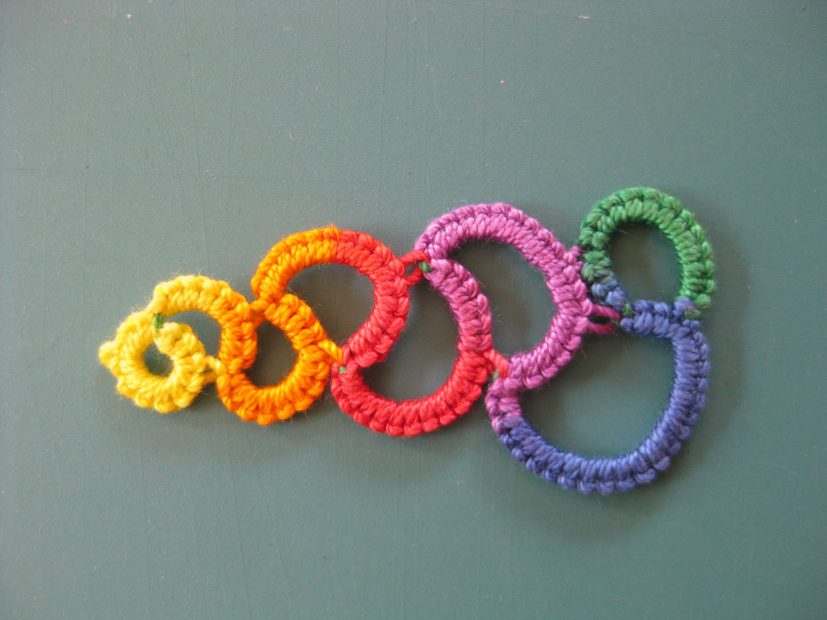 Back
Add a ring among the chains to create the swirl bracelet (Tutorial # 11). It was also my first adventure into adding beads – adding a bead to the large picot (loop) tatted on the chain I was excited to tat this sample and will return to the pattern again to make a full size bracelet!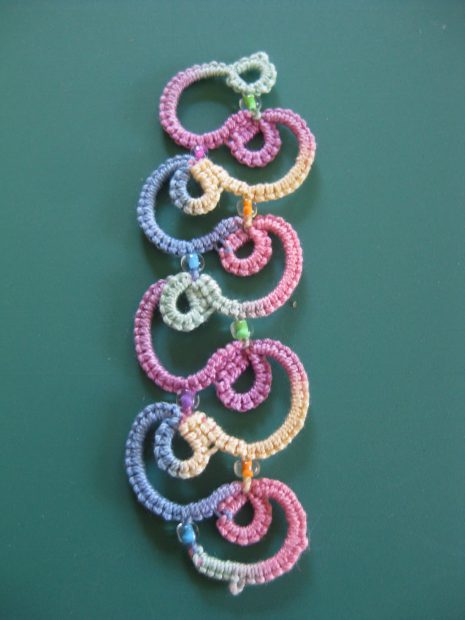 Swirl Bracelet
Join the newsletter