Written by Linda Chaney, mother
I'm constantly looking at tatting samples and patterns on-line. The intricacies and finished samples constantly amaze me. I found this pattern for a Dahlia early on in my needle tatting (sorry, I can't find the reference for the pattern!).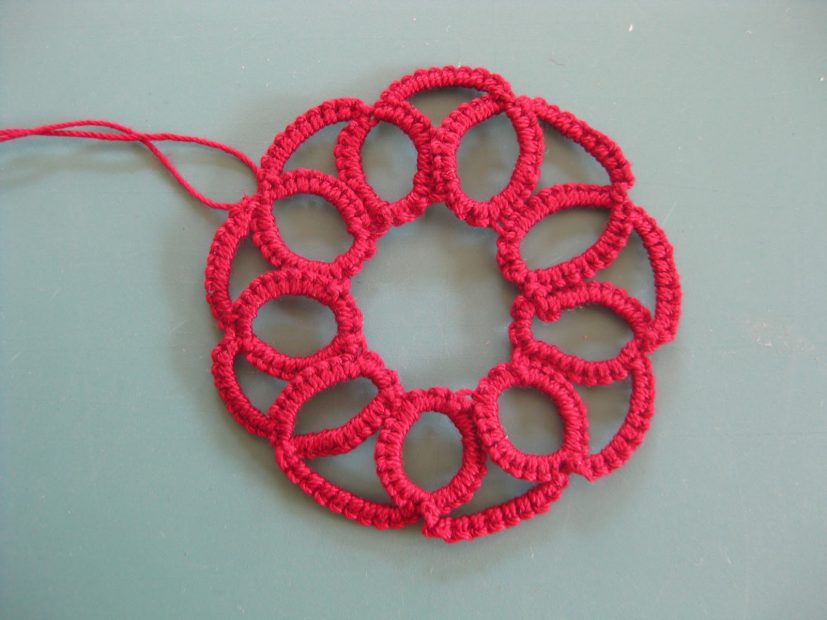 Original dahlia.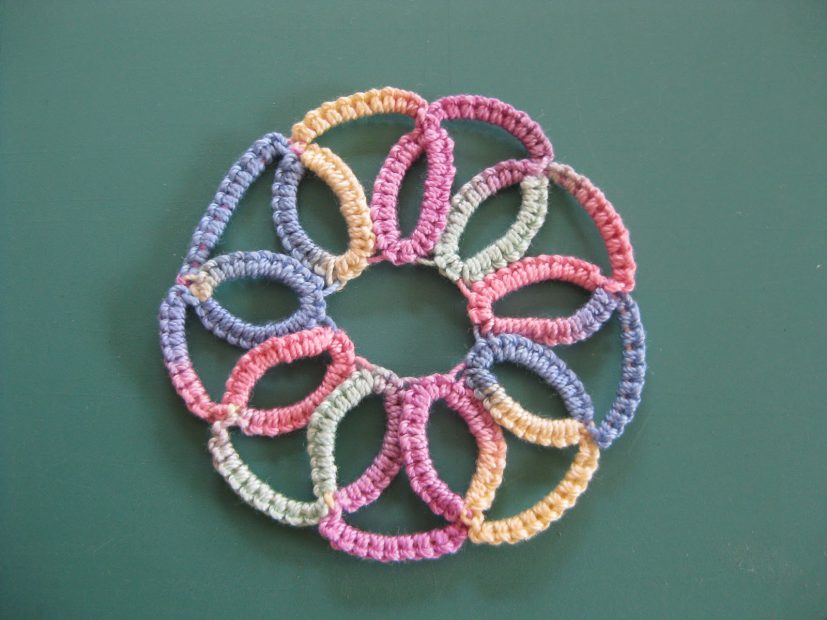 Original dahlia with variegated thread.
Remember that I'm still learning to adjust my tension on both rings and chains. Although this seems like a simple task, correct tension for the specific project is a work in progress. I was also trying to figure out another stitch that shuttle tatters do (balanced double stitch) but use my needle instead. This pattern emerged, which I call Ruffled Dahlia. Perhaps others have created this; if so, I apologize. But for me it was my first creative pattern!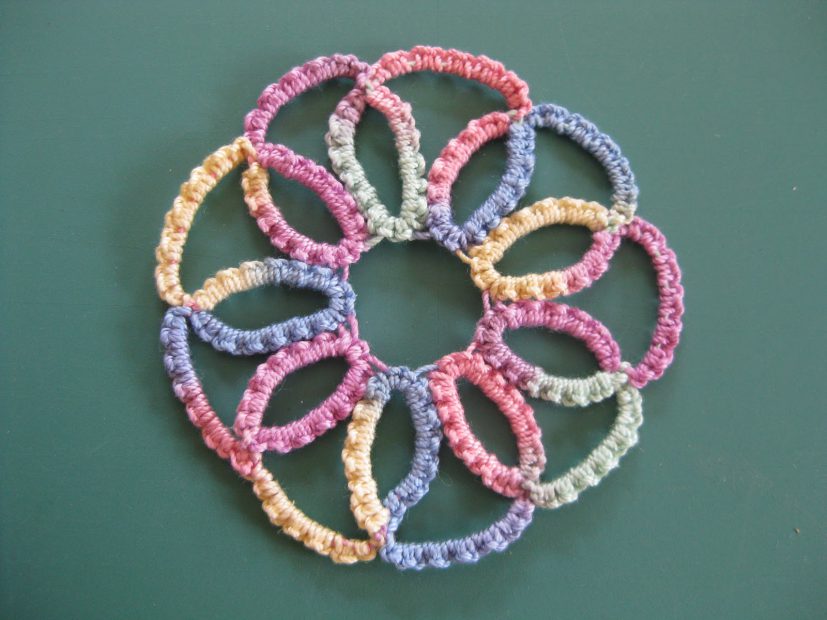 Ruffled dahlia with variegated thread.
Variations include doing ruffled chains only and ruffled rings only, Now to just determine how to stitch the balanced double stitch on a needle!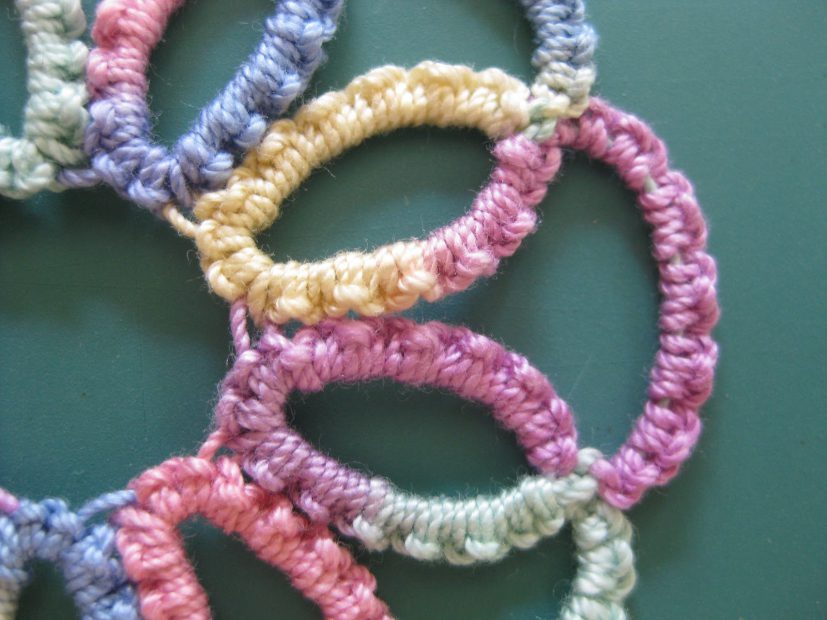 Close of up ruffled dahlia.
Join the newsletter