Written by Linda Chaney, mother.
Rita Milner is an avid quilter. More than avid, I really don't think that she sleeps! Her quilts are ALWAYS finished with some form of prairie points using a technique that she has perfected.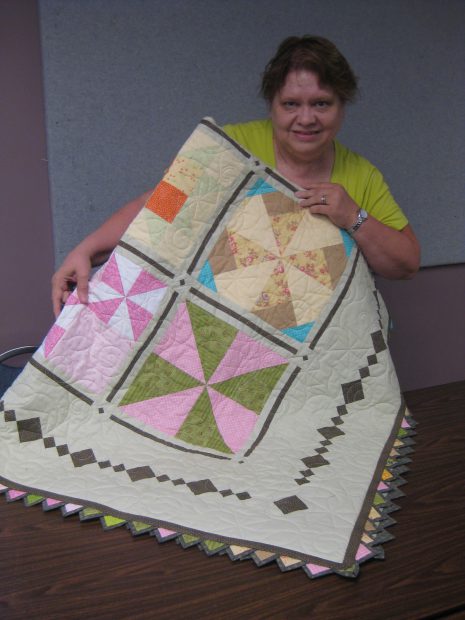 Rita recently taught a class at Cut Up and Quilt showing how to do her pocket edge bindings. Of course, I was curious to learn the process; so I enrolled in the class. Needless to say, since she has been doing this technique for quite a few years, the process has been perfected and her instruction was straight-forward.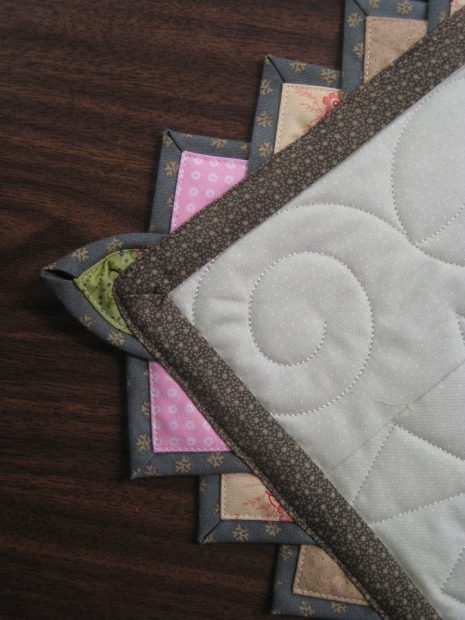 A sample, that can be taken apart to see the steps used in the completion of the pocket edge binding, was completed.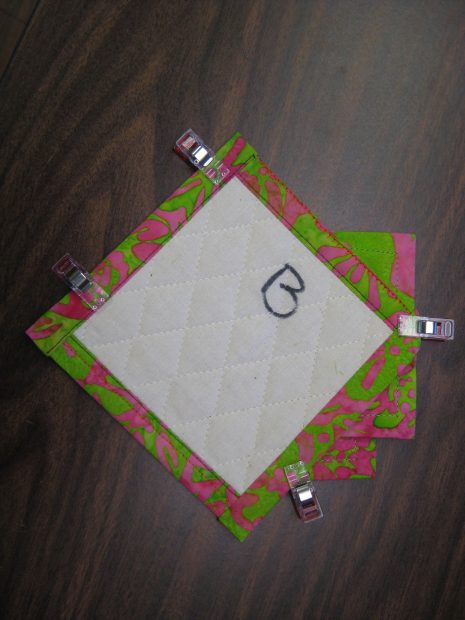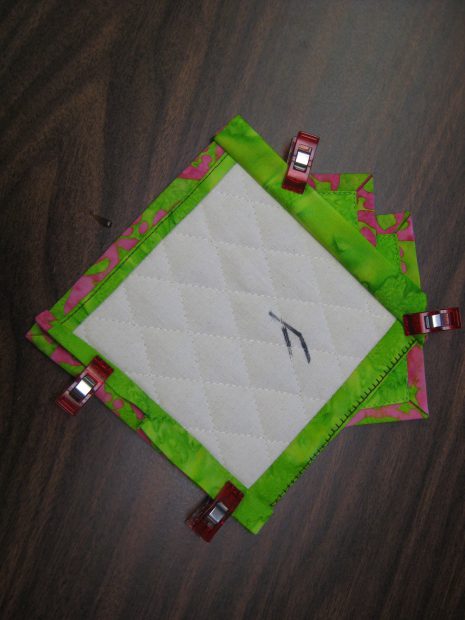 She uses this technique not only with prairie points but also with scallops!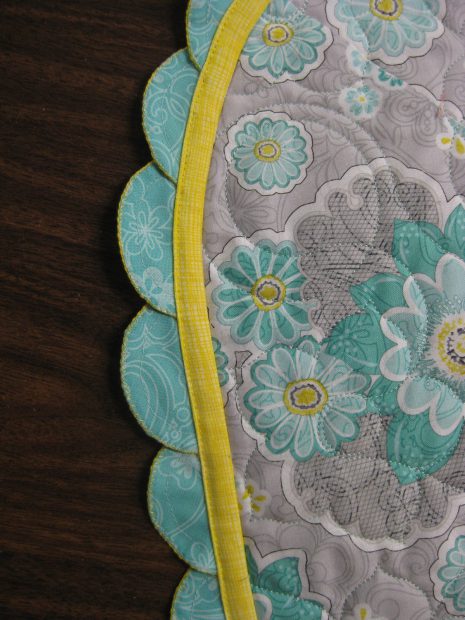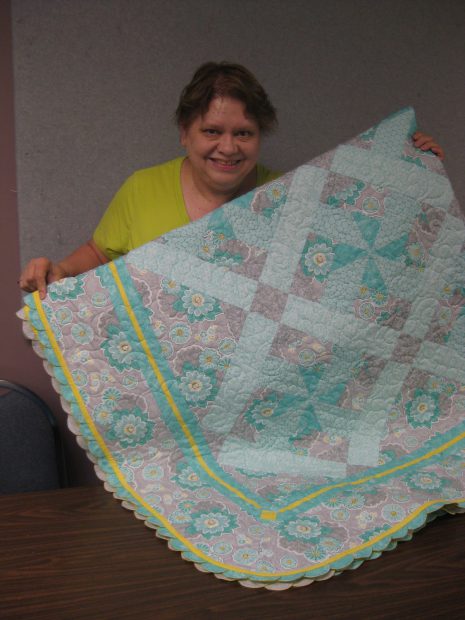 Now, to add these prairie points to our containers! Hmmmmm, back to the drawing board!
Join the newsletter