Written by Linda Chaney, mother
I continue my tatting instruction learning to use two different colored threads with one needle. My first project is from my Italian source Le Codes dellaanto and was an excellent introduction into this technique.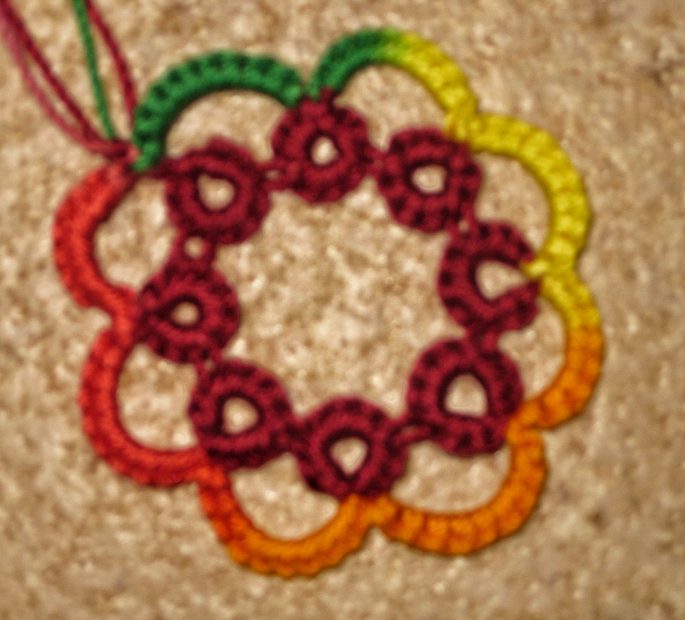 I used vividly different colored threads, which are knotted together at one end, so I can see clearly how the design is tatted and how the change of color appears in the pattern. The rings are all red and the chains are all variegated; the red needle thread was used in all rings and chains. This was a very easy pattern to follow and could be modified by adding beads to the stitches.
The directions and samples for the second pattern are by Stephanie Wilson. For a novice tatter, I found the directions to be excellent. Colors for the needle thread and actual color were indicated in each step. Again, the two colors are tied together; however, the needle thread is constantly changing. I was pleased with the results and may make more for the Christmas holidays.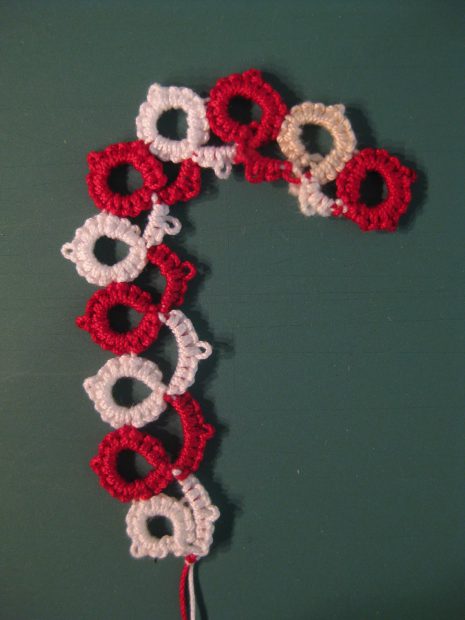 Front of the candy cane.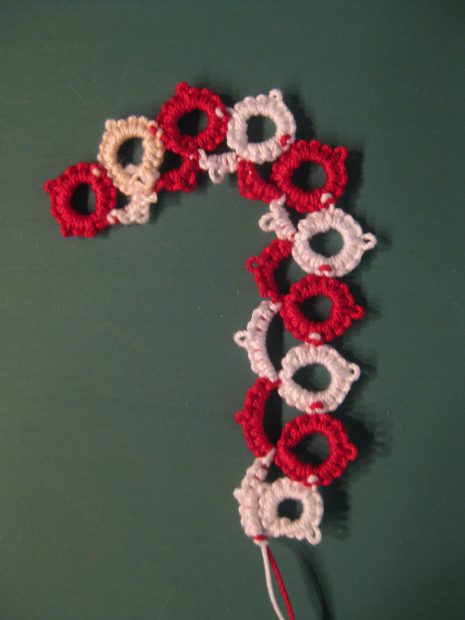 Back of the candy cane.
With a bit of stiffening, this pattern would make a great ornament. It would also look good on the sides of our containers! Hmmmm, is this another project in the works?
I mentioned stiffening the completed tatted project. Any suggestions for what you prefer to use to stiffen tatted pieces? I've read about several possibilities – diluted glue, starch, finger nail polish and the old fashion sugar/starch recipe – to name a few. I haven't decided yet what I'll use but am open to ideas!
Join the newsletter