Written by Laura Chaney Gerth, Daughter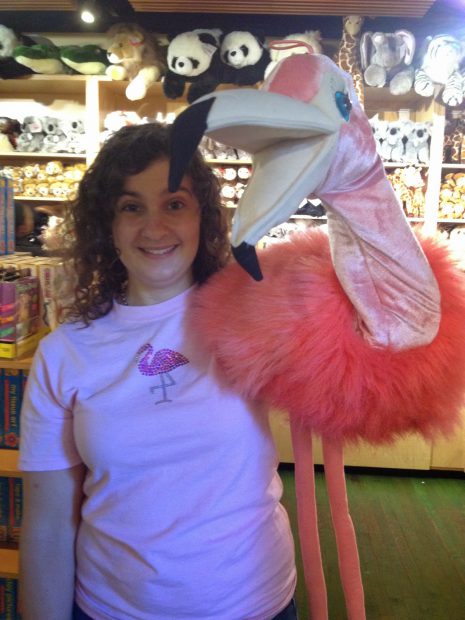 This photo shows pretty clearly what I've been like over the last several weeks. I'll let you interpret if I'm better represented by the flamingo puppet or myself. The end of August brings with it the beginning of the academic year for me. I love all of the college students coming back to school, it can be a little crazy.
I'm looking forward to getting back into the swing of things sewing and blogging wise now that fall is here!