We received a super exciting email earlier this spring, when one of the students from Mom's class at
Cut Up and Quilt
emailed us pictures of the cubes she completed after taking the class!
Cindy says:
I finished my box from the class I took at Cut Up and Quilt last week and I found the glass container to put inside it.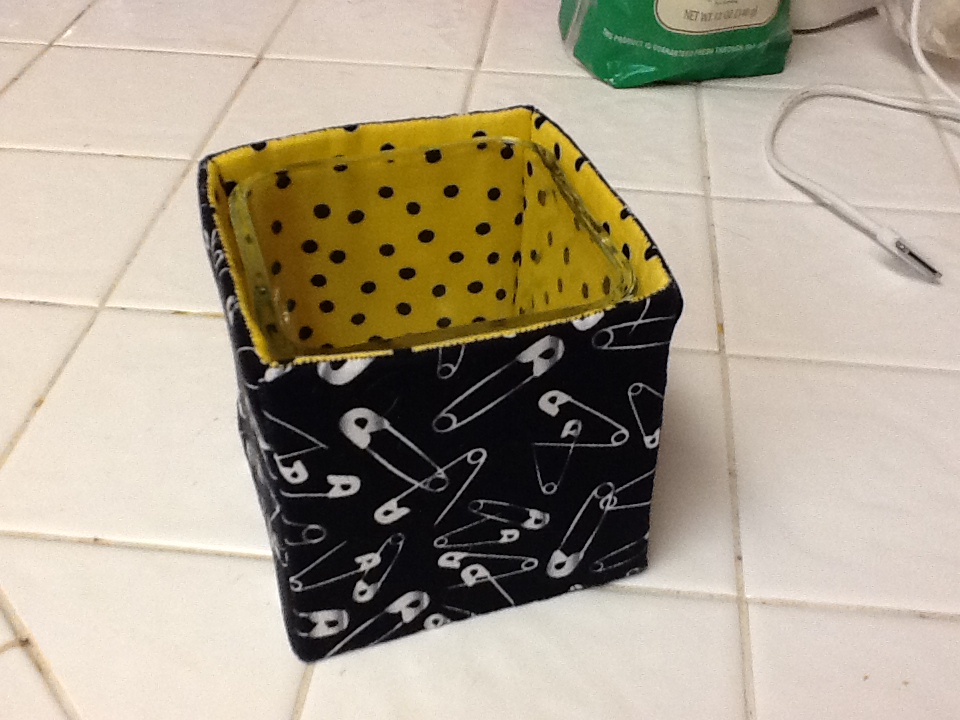 Thank you for teaching the class.  Now I can't wait to make a vase.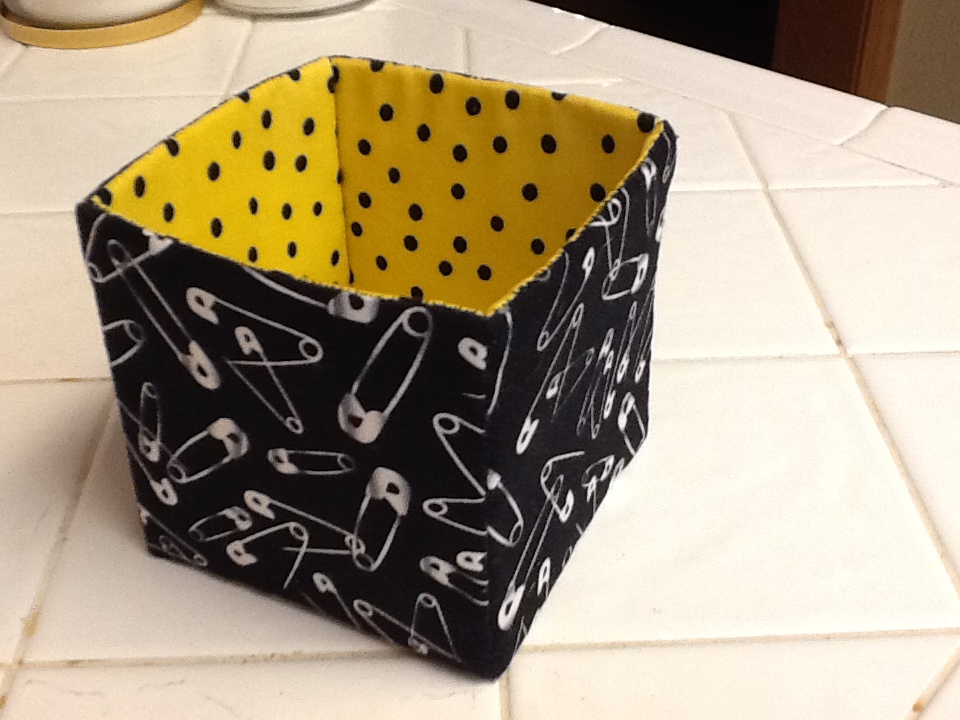 We're so grateful that Cindy shared the photos of her completed projects with us! Hopefully she (and our other readers, too!) will continue to make projects from our book and send us pictures of their work!