Today we're taking another peek inside of Mom's sewing studio, this time at her design wall. To make the board she went to a home improvement store and got 2″ foam insulation board that measures about 4 feet x 7 feet.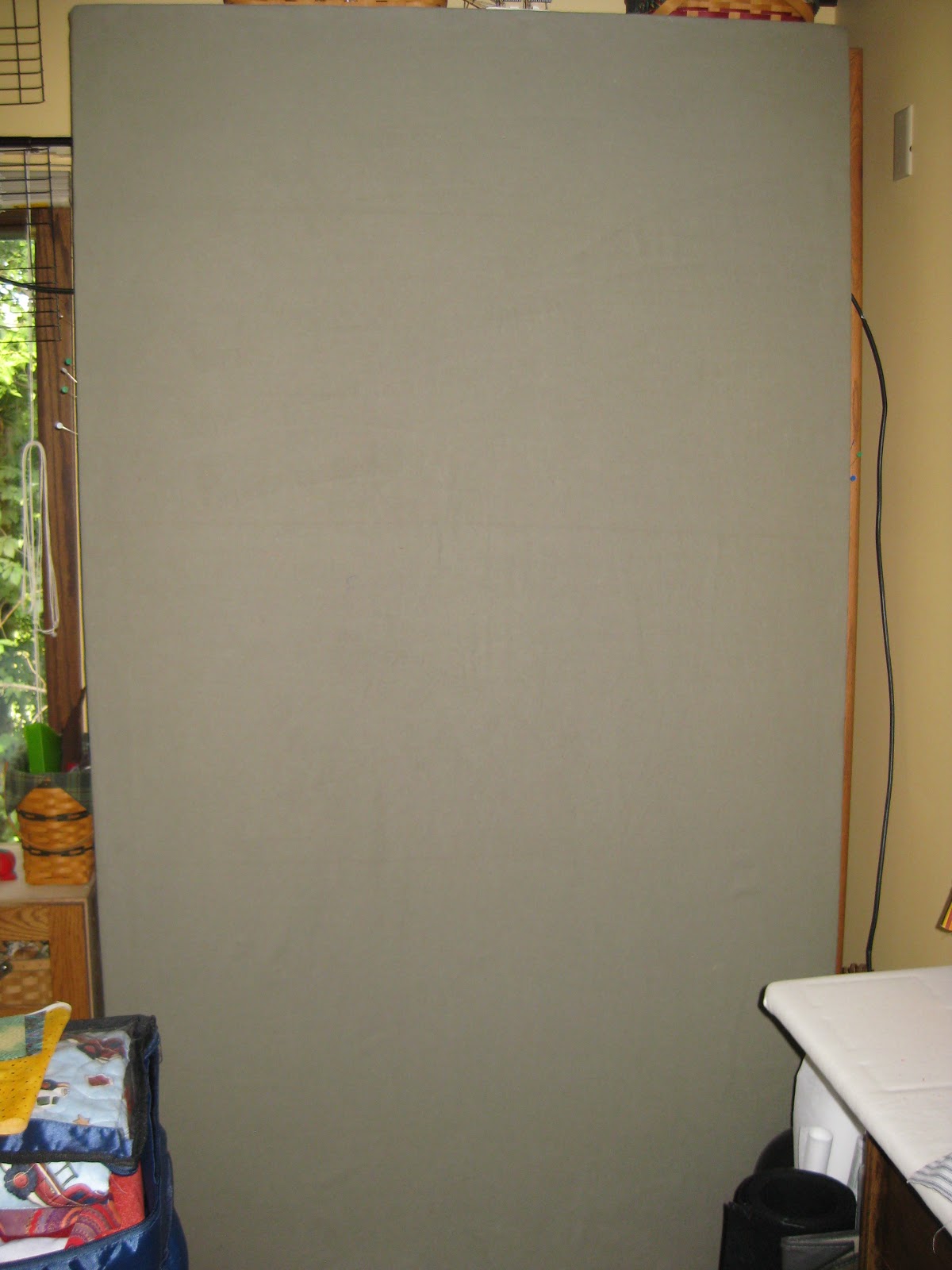 She covered it with  a flannel sheet wrapped to the back and held in place with pins. This makes it super easy to remove and wash it if necessary, but still holds the fabric taunt against the insulation board. The flannel makes it easy to view and rearrange blocks, and since it's on the insulation it's also easy to use a couple of pins when i'm putting up a larger and heavier section of a quilt.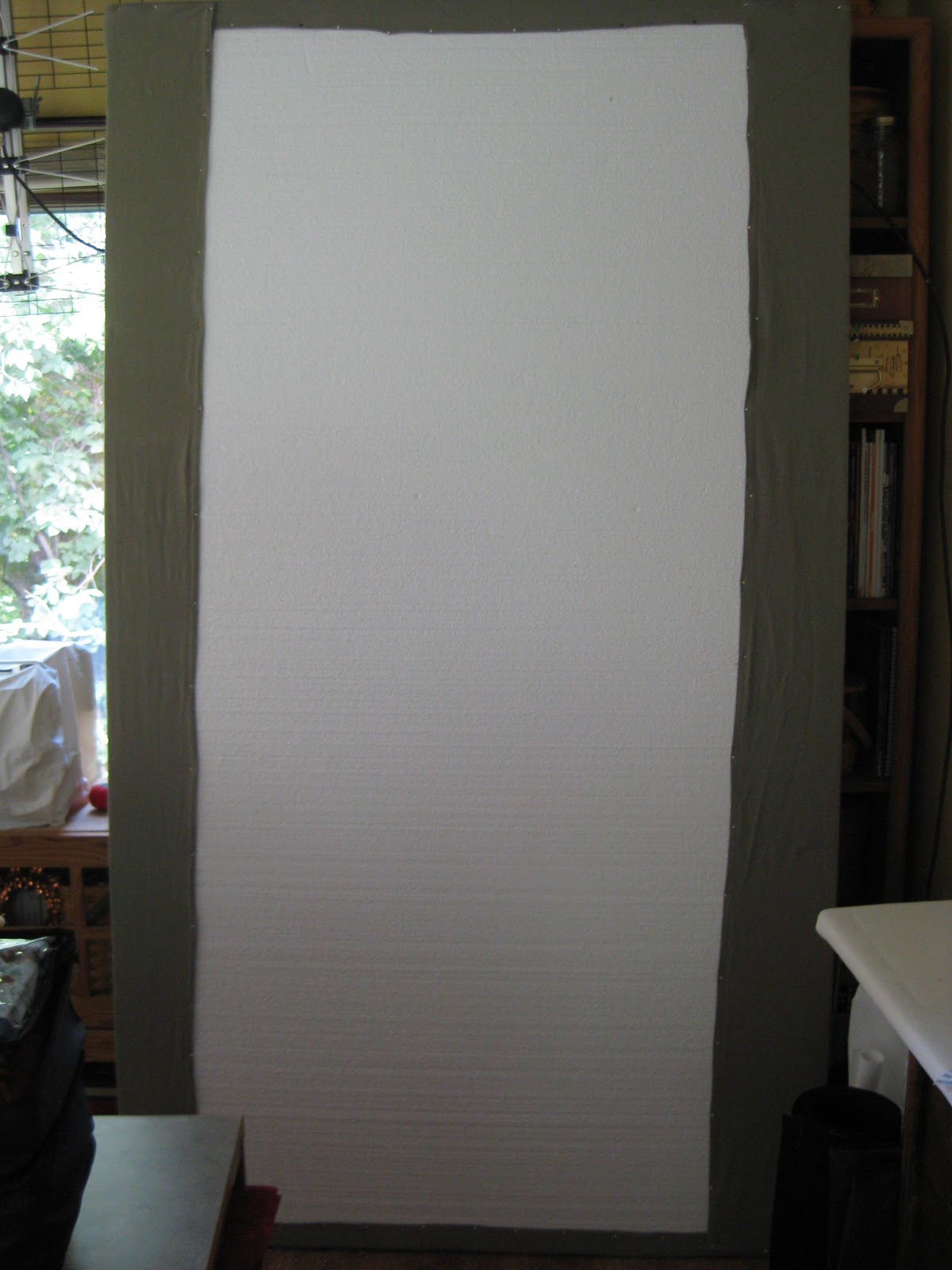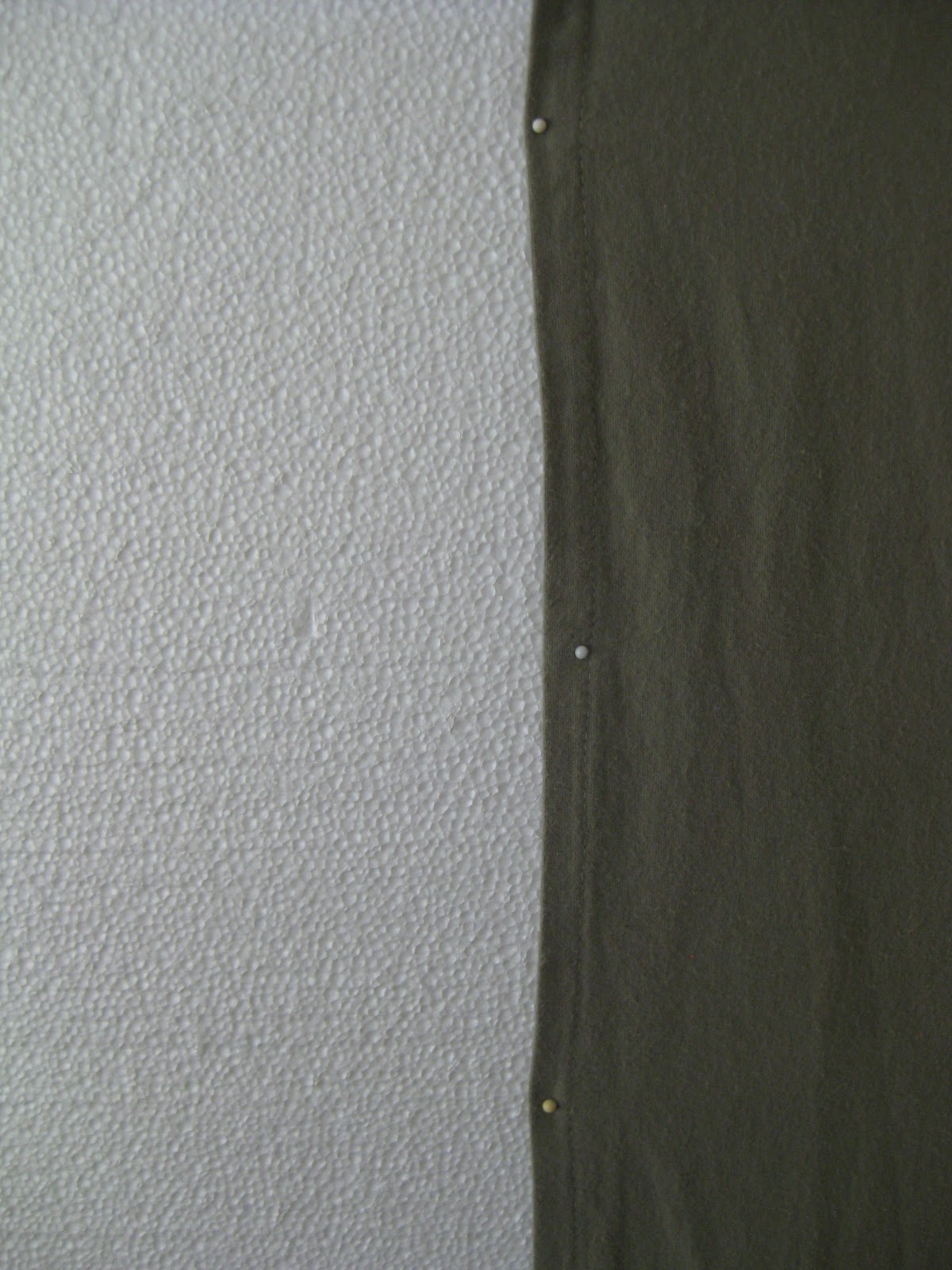 A note about the color of the flannel she uses. A few years ago at one of the AQS Paducah shows we attended a lecture by Kaffe Fasset in which he talked at length about how he uses a design wall. One thing (amongst other tidbits of quilty knowledge!) that we took away was the concept of using a flannel sheet that was a neutral color but was NOT white! And he's right! It's so much easier to see blocks and colors on a neutral like this olive drab.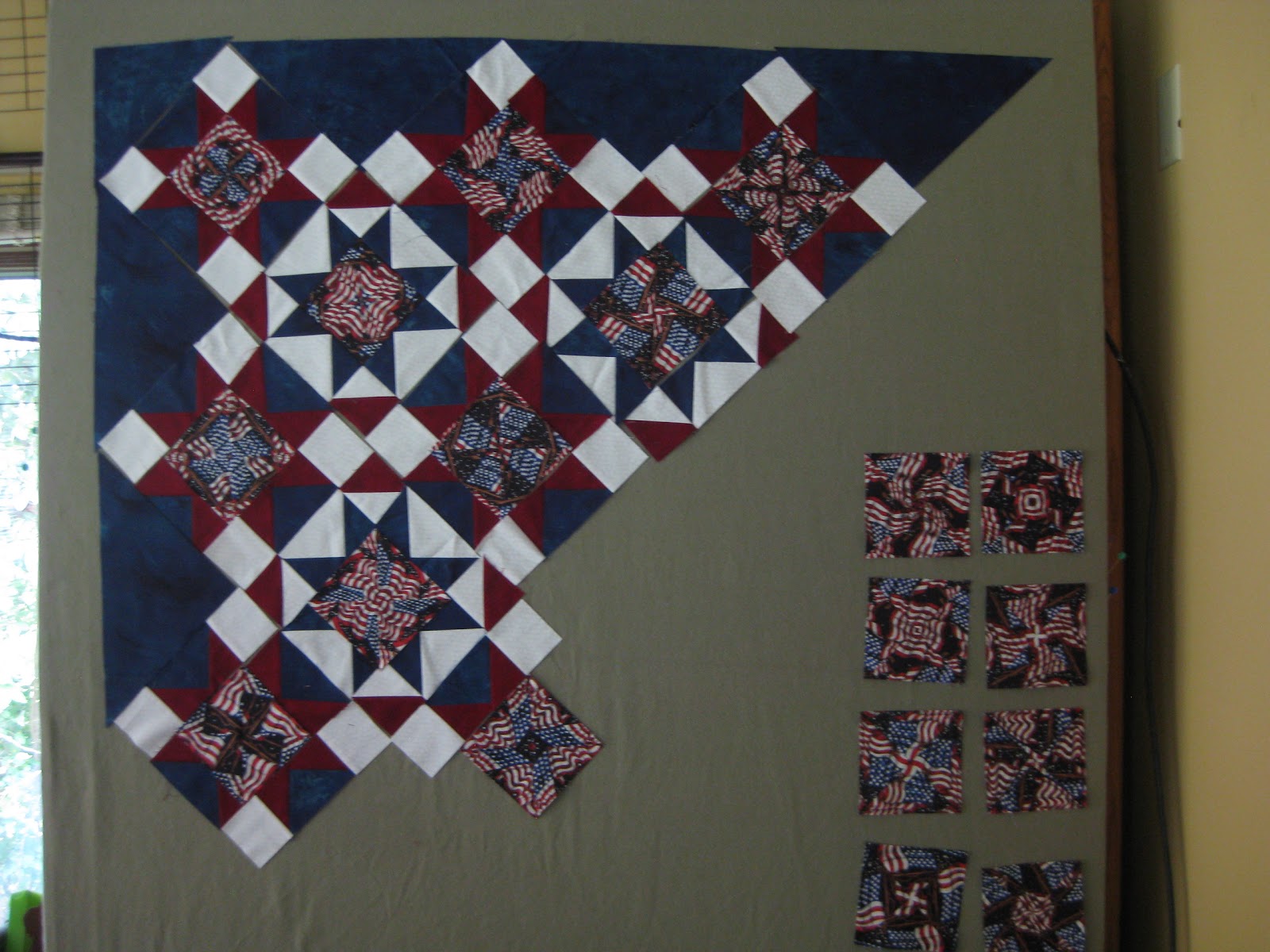 What do you use for a design wall? 
Join the newsletter