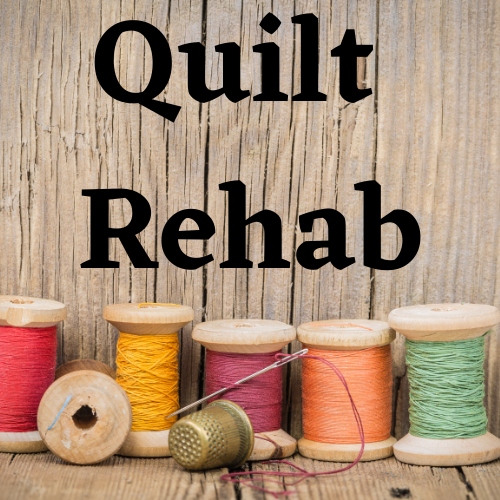 Want to get those UFOs finished and out the door?
Want to learn how to start new quilt projects with a commitment to get them finished and without the guilt?
Join our online quilting community at Quilt Rehab!
Inside of Quilt Rehab we focus on rescuing those UFOs from where they've been stashed in dismay and despair.
Follow our Quilter's Quest and decide which quilts you want to finish, and which ones to pivot to a new project🗺
Every month in Quilt Rehab comes with:
An extensive PDF workbook focused on that months theme
A video walk through of the workbook
A Live Q & A Session
Additional downloads, videos and resources
Regular prize drawings to celebrate progress!
Not to mention, a community of committed quilters just like yourself!
Join the newsletter