Written by Linda Chaney, mother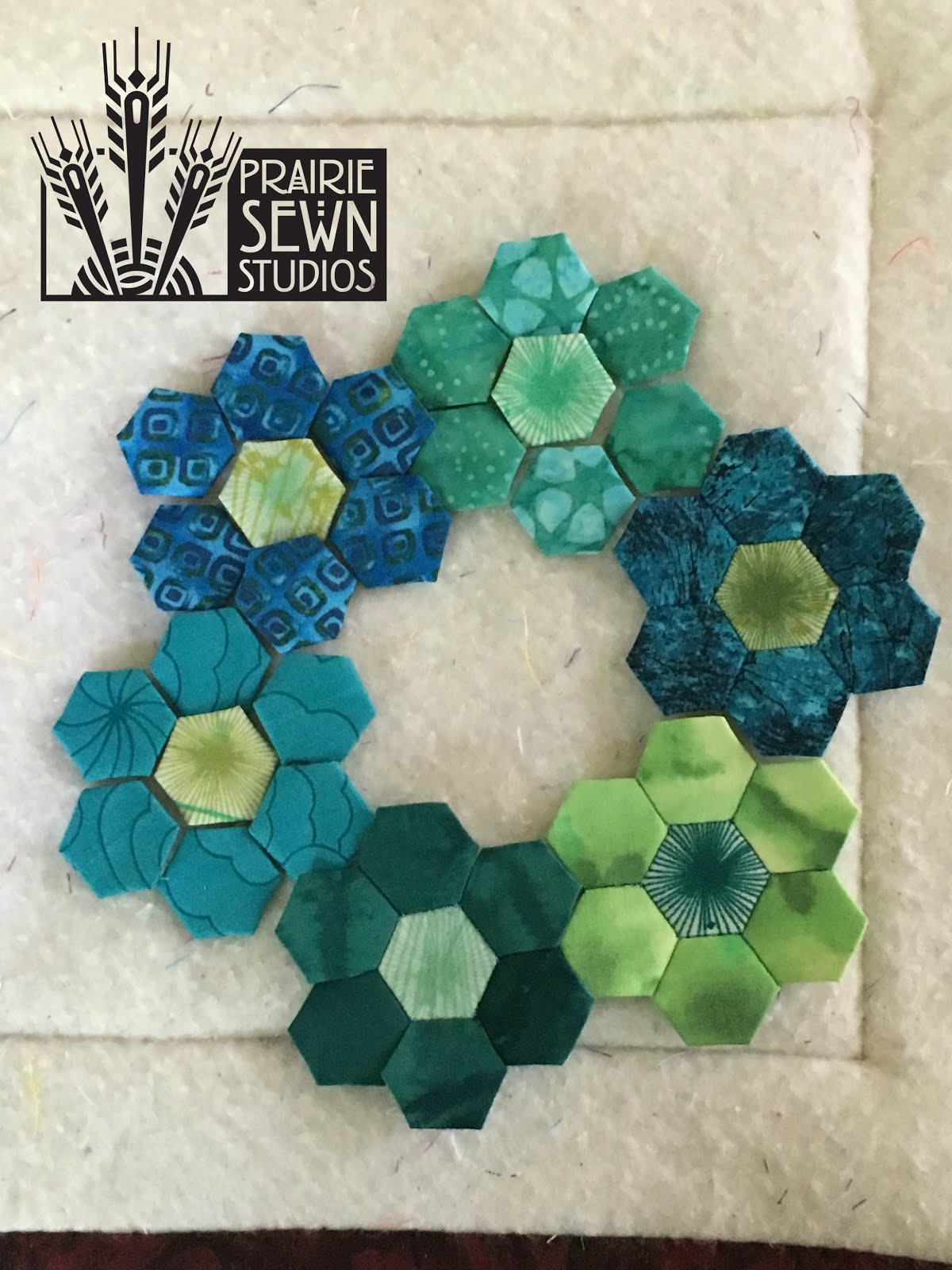 Our book all started with piecing the simple hexagon using English paper piecing techniques. Little did I know that I would return to this simple structure again when Block 36 by Jane Davidson, The Inchy Hexagon Club, was posted in The Splendid Sampler.
Keep in mind that our initial instruction was on a much larger hexagon. In this pattern, the side of the hexagon is 3/8″. I did take advantage of using two Sizzix Thinlit dies to cut my paper hexagon templates and fabric, saving much time in tracing and cutting.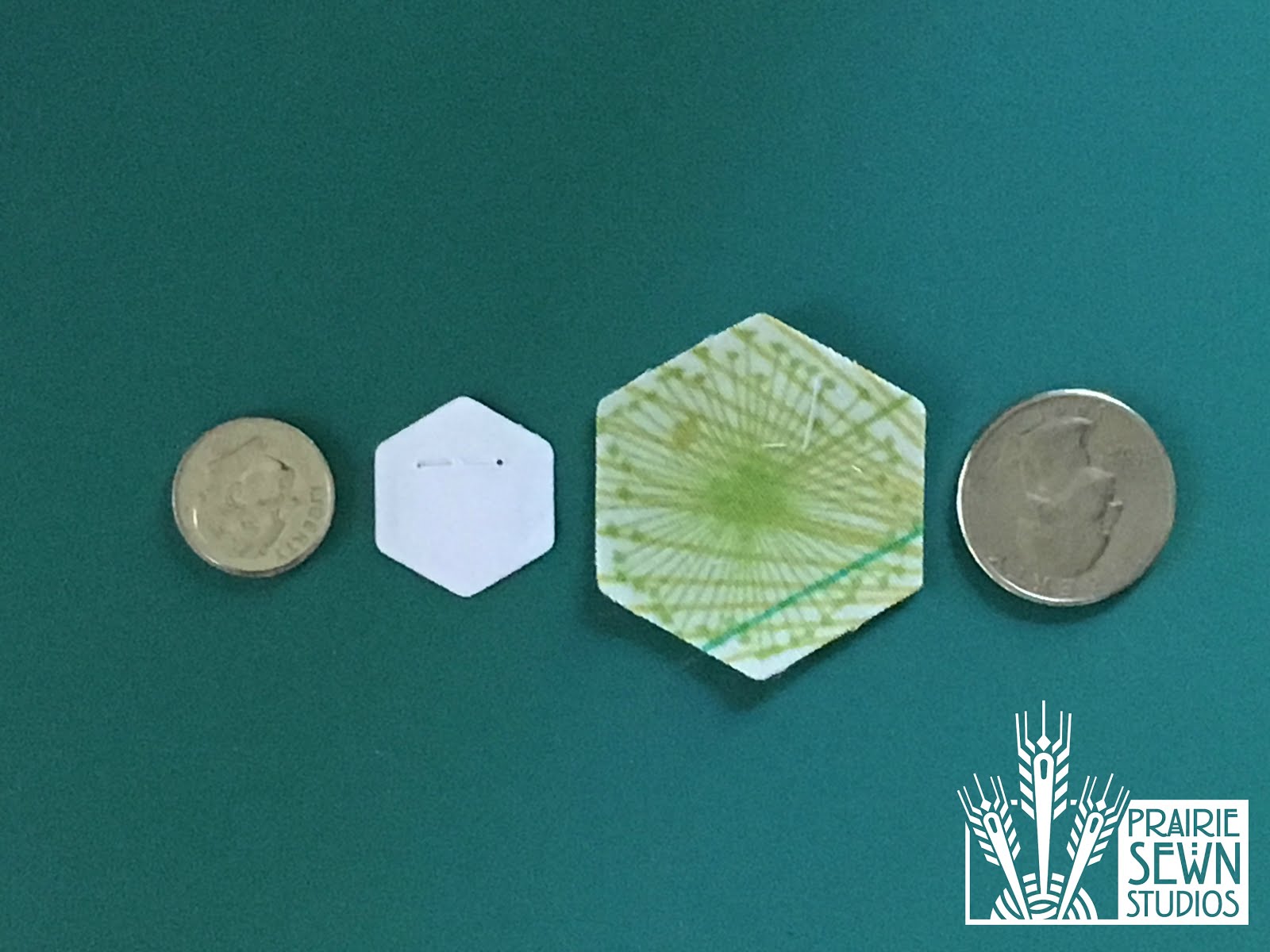 Two flowers are completed; only four more to go!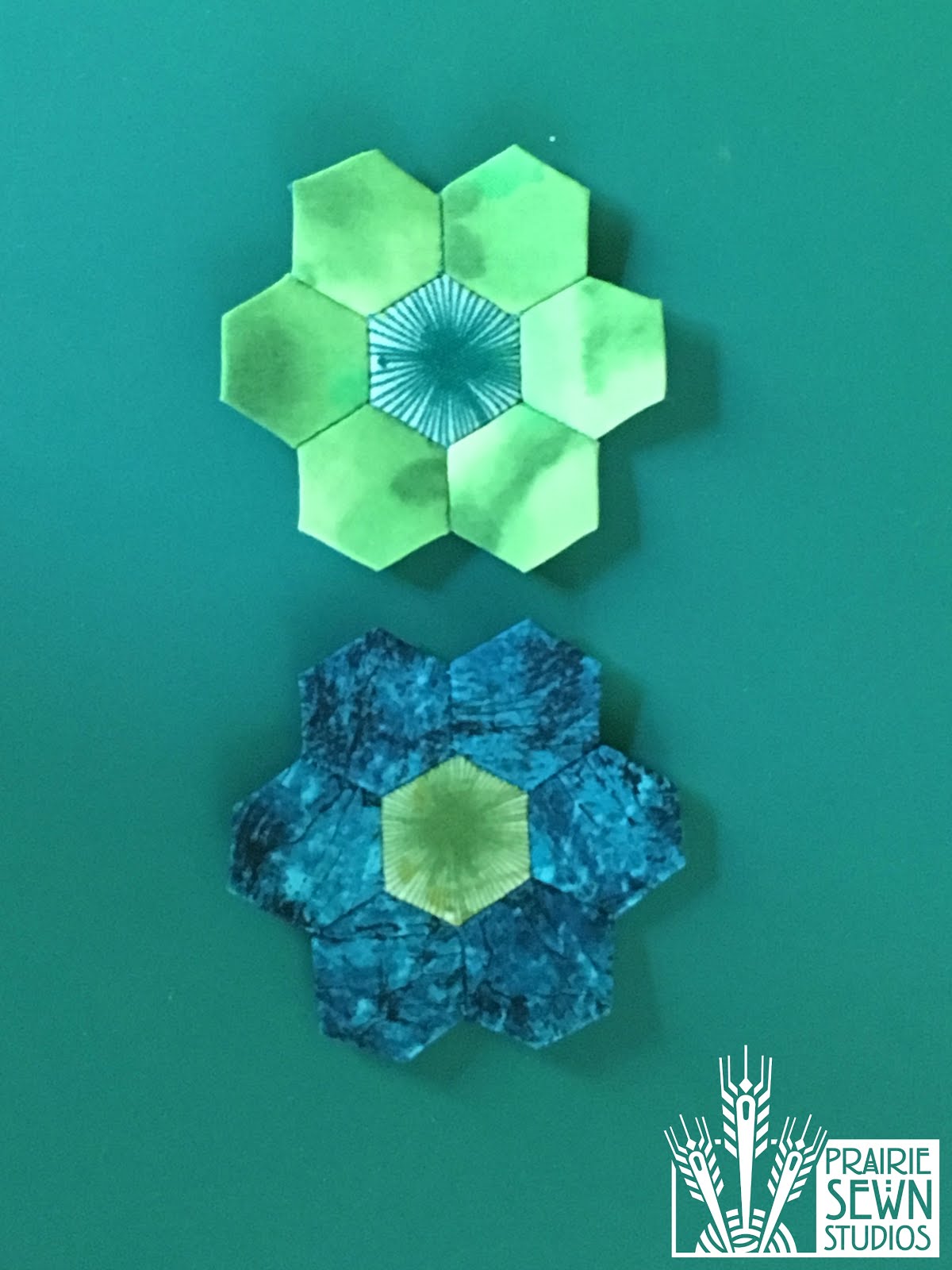 If you want to learn different techniques and try your hand on quilting different blocks, check out The Splendid Sampler.
Join the newsletter