Written by Laura Chaney, daughter


Our voters were split 50/50 last week when we asked, "What method do you most commonly use when you make your quilt backing?" Pieced backings and single fabric backings had an equal number of votes, but our commenters noted that it seems to be becoming more common than it was previously to see pieced backings.
This week's poll is all about the KINDS OF QUILTS that you usually make: art quilts, show quilts or functional quilts.
I used to feel a bit sad when I'd go to a quilt show and see quilts on display, and mentally compare them to my own quilts. These show quilts for more intricate, more detailed and more "perfect" than anything I could ever imagine making on my own.
Then, a few years ago Mom and I were at a class a the Paducah show that was all about finishing a show quilt: attaching mitered binding, inserting a hanging sleeve and adding a label. And that's when it hit me, that there are different kinds of quilts, with different purposes, and different steps to making them perfect for their intended use. If you're making a quilt for a grandchild to snuggle under, the mitered binding doesn't have to be perfect for the child to love the quilt. A good lesson for me to learn.
What kinds of quilts do you typically make?
Art quilts
Show quilts
Functional or bed quilts
And now, on to the link-up!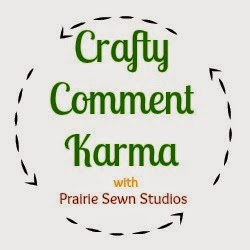 Join the newsletter