Written by Laura Chaney, daughter

Well, I've started work on yet ANOTHER new English Paper-Piecing project involving my beloved hexagons. This one is using a charm pack of the Ocean Waters Batiks by Robert Kaufman that I picked up during Sample Sale at Quilt Market.
Mom was gullible kind enough to help me by cutting them down into the 2″ squares I needed to sew my 3/4″ hexagons from Paper Pieces. I basted a few of these back in May when I was traveling for my day job, but this week I've definitely been working on them in earnest.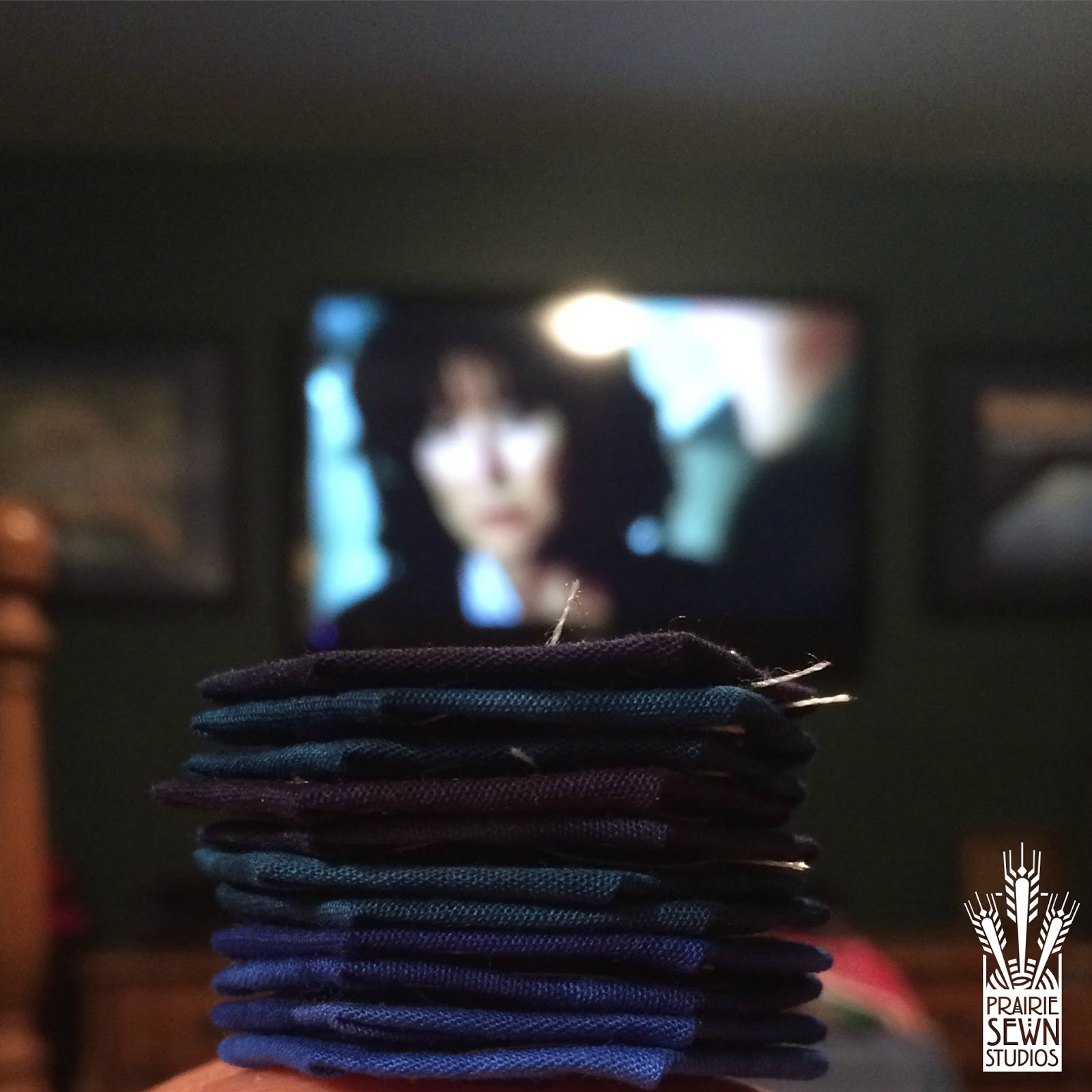 I don't know how many I'l need since this project is designed only in my head right now, but I know it'll take me a while so I'd better just keep on stitching (while watching a little Battlestar Galactica, of course!) Linking up with Sew Fresh Quilts and Freshly Pieced!
Today we're also celebrating Mom's (Linda) birthday! If you have a moment, please wish her a festive day in the comments!
Happy Birthday, Momcat!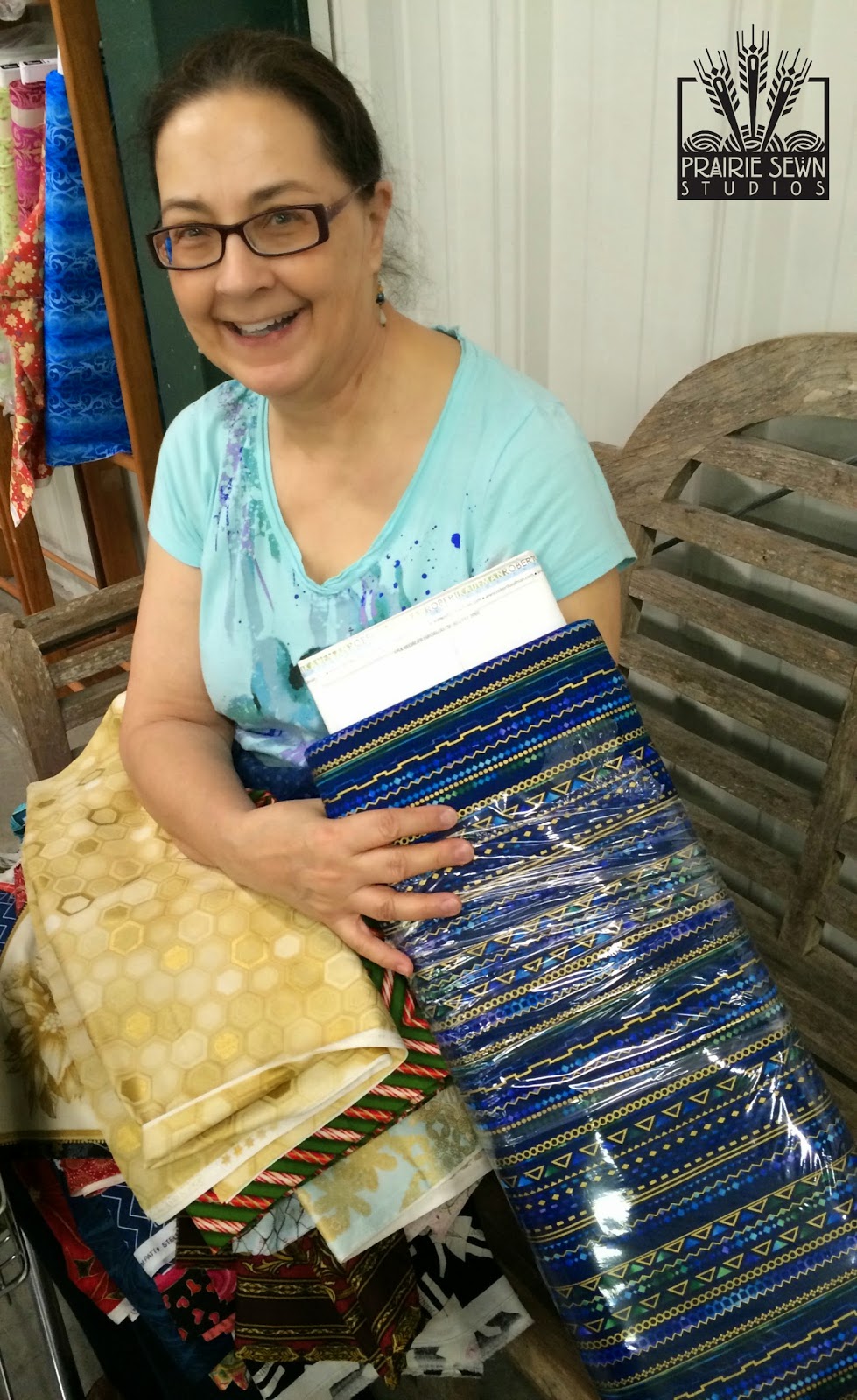 Join the newsletter