Written by Laura Chaney, Daughter

This week has been a busy one with lots of cutting, pressing, sewing and assembling as we get ready for our very first Quilt Market! Quilt Market is the industry trade show that happens twice a year, and is only open to people who work in or the business of quilting. We're attending with AQS Publishing to help promote our book Contain It! English Paper-Pieced Style Accessories.
I came home to Omaha last Saturday to spend some extra time here helping my parents deal with an ongoing health issue, which also means I got to spend Mother's Day with Mom!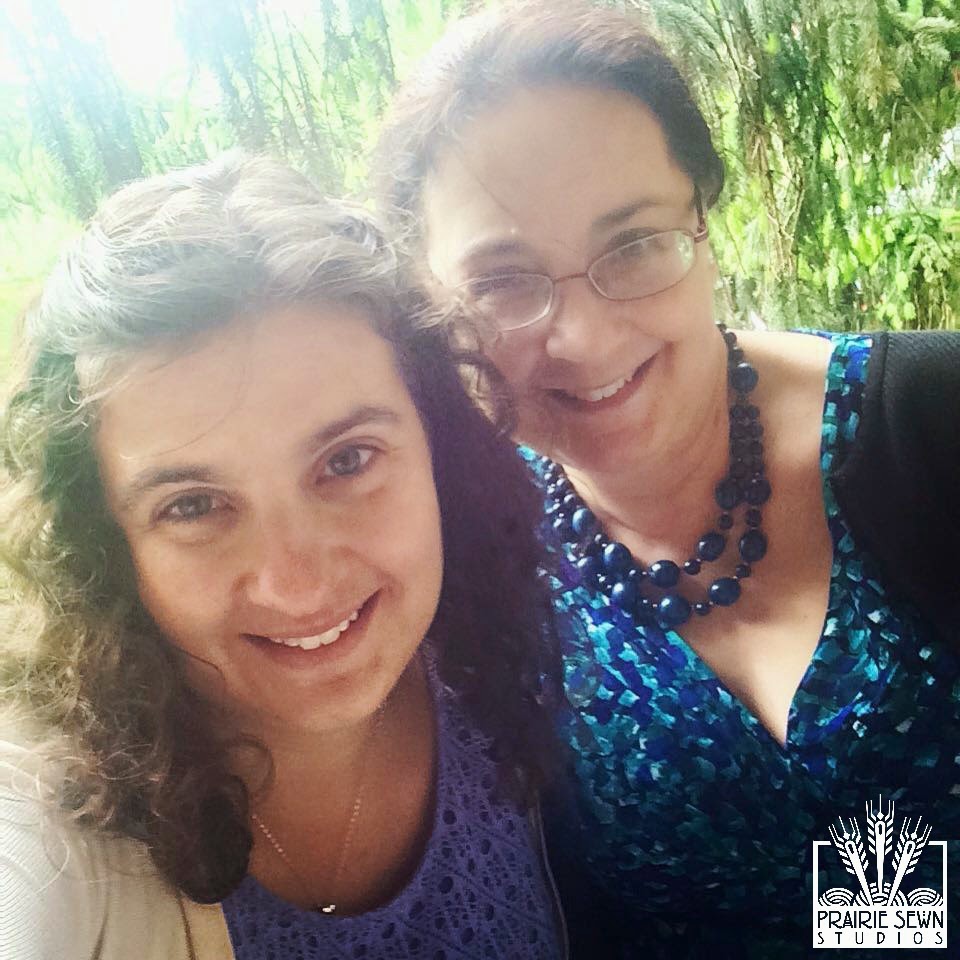 After that Mother's Day afternoon of tea and shopping it's been go-go-go during every spare minute as we try to figure out what we need to prepare and pack for Quilt Market. This prep work has DEFINITELY been our number one Work In Progress this week. Here's a few pictures of what we've been doing.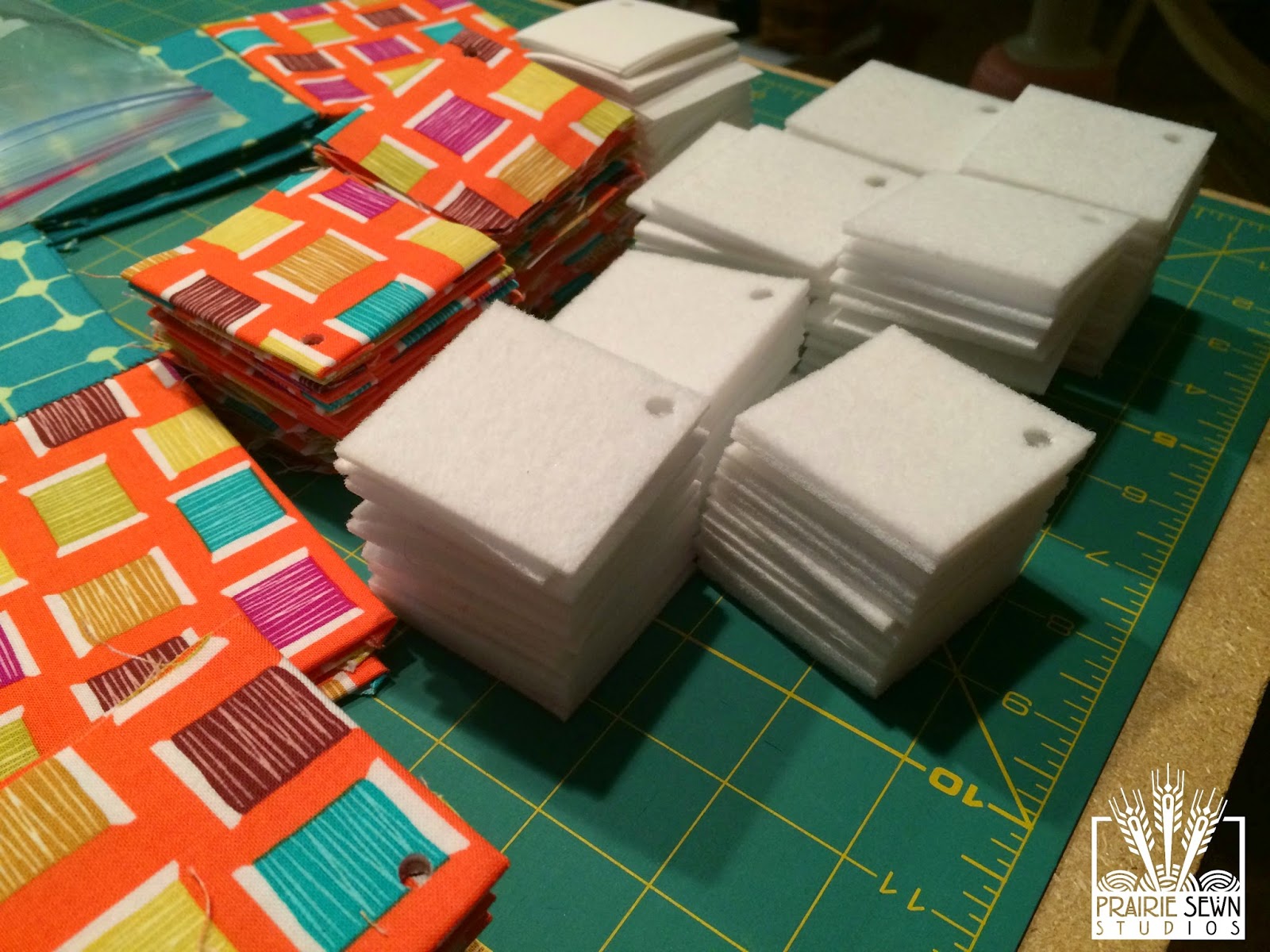 Prepping for Schoolhouse at Spring Quilt Market.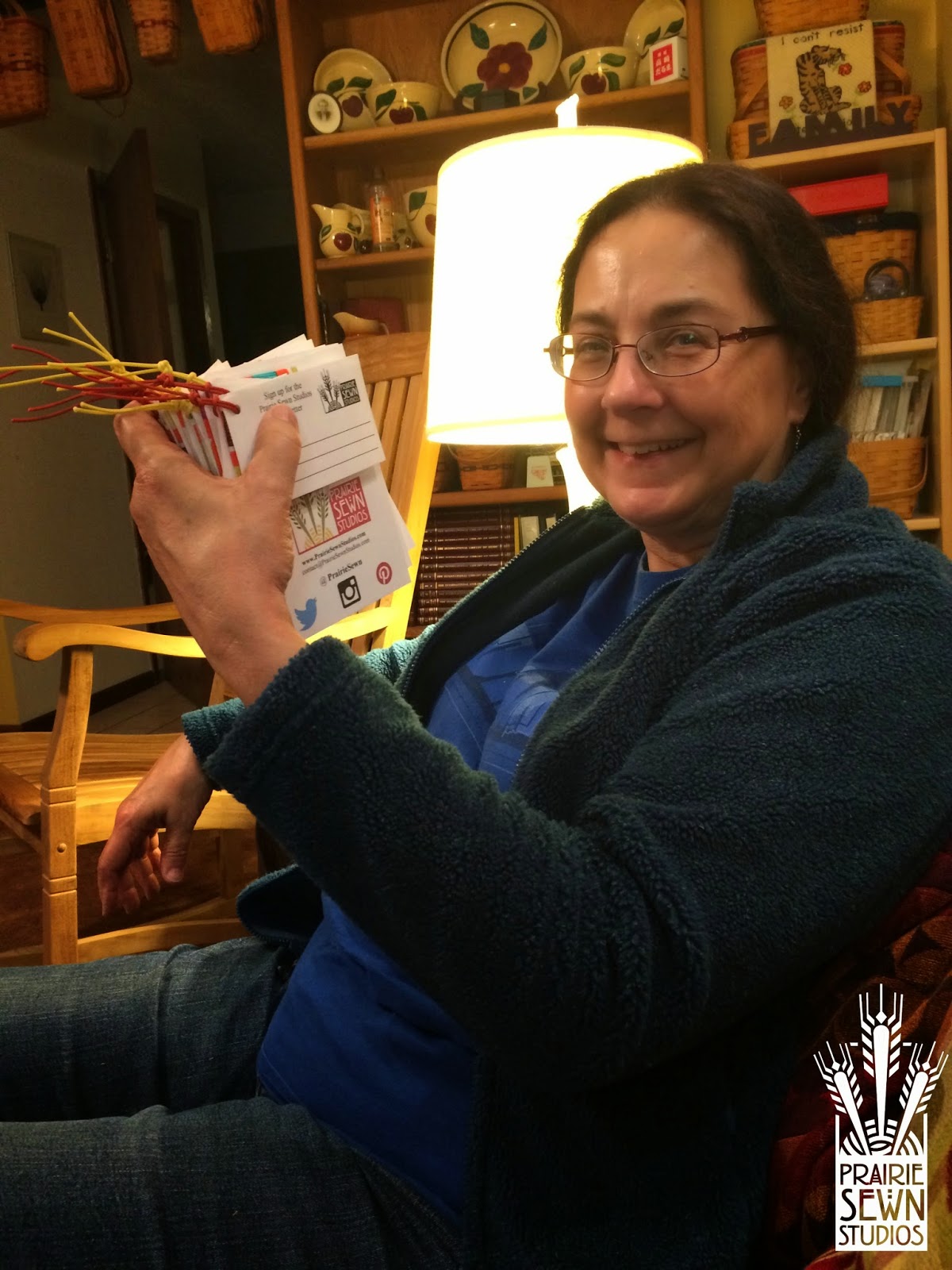 Mom hard at work assembling Schoolhouse handouts.
We are super excited, but also super nervous about our first Quilt Market. We weren't entirely sure we'd be able to go due to the above-mentioned health issues, but we are go for launch! Just like our trip to the Paducah 2015 Quilt Show, I'll be sharing our adventure on Instagram (@PrairieSewn). If you're also at Quilt Market itself, we'd love to meet you. Here's where you can find us: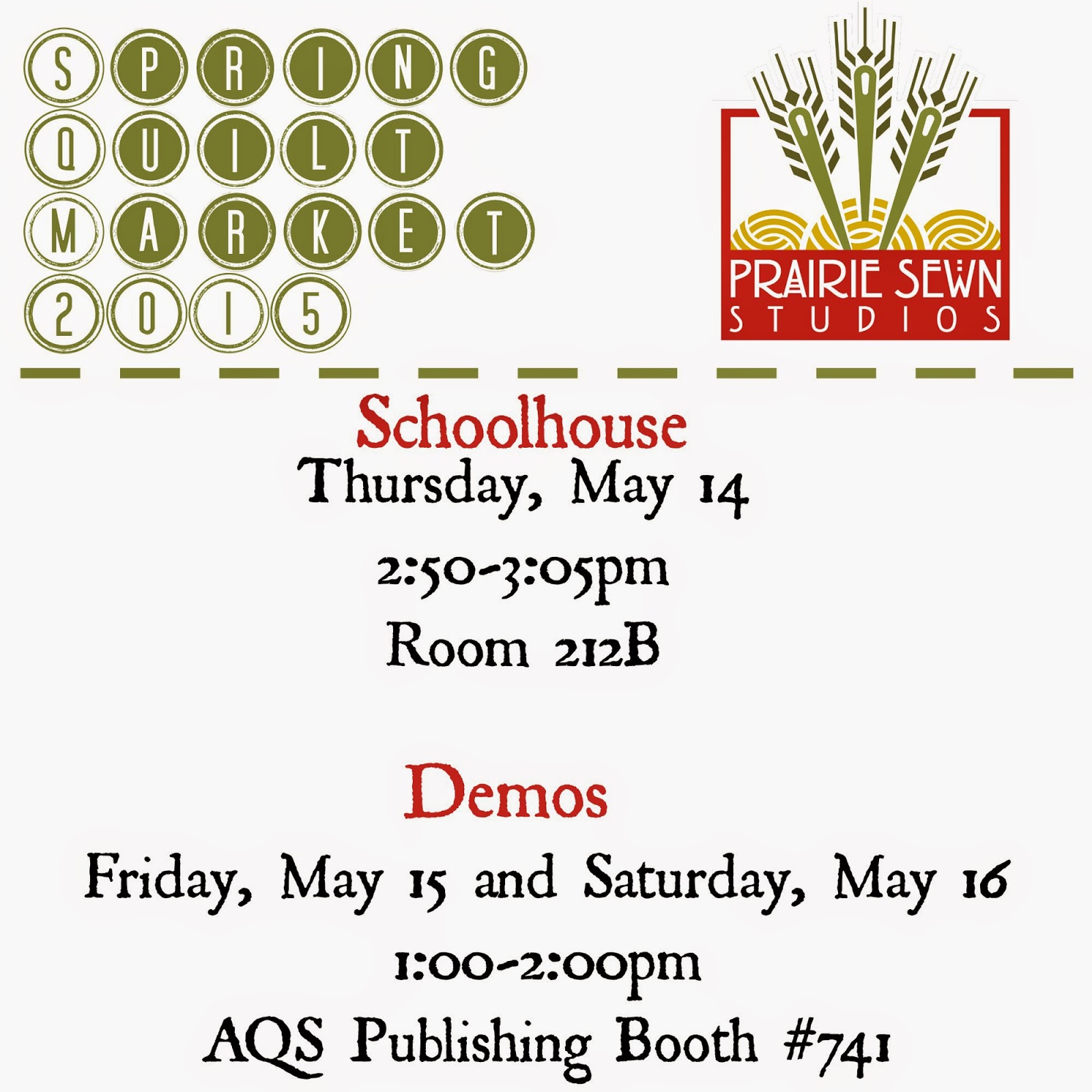 Linking up with Freshly Pieced and
Sew Fresh Quilts
again. Be sure to join in the fun and see what everyone is working on this week!