Thus far, I've tatted rather simple and straightforward patterns that I could either view with YouTube tutorials or follow explicit, written directions.  It was time to venture into tatting multiple rings and chains. I used Tutorial #7 from my Italian YouTube Friend  (Le Cose Dell Anto) to learn how to deal with multiple rings and chains. I lost count of the number of times I had to undo the tatting to get the correct orientation for tatting chains or rings. In addition, those picots became very important!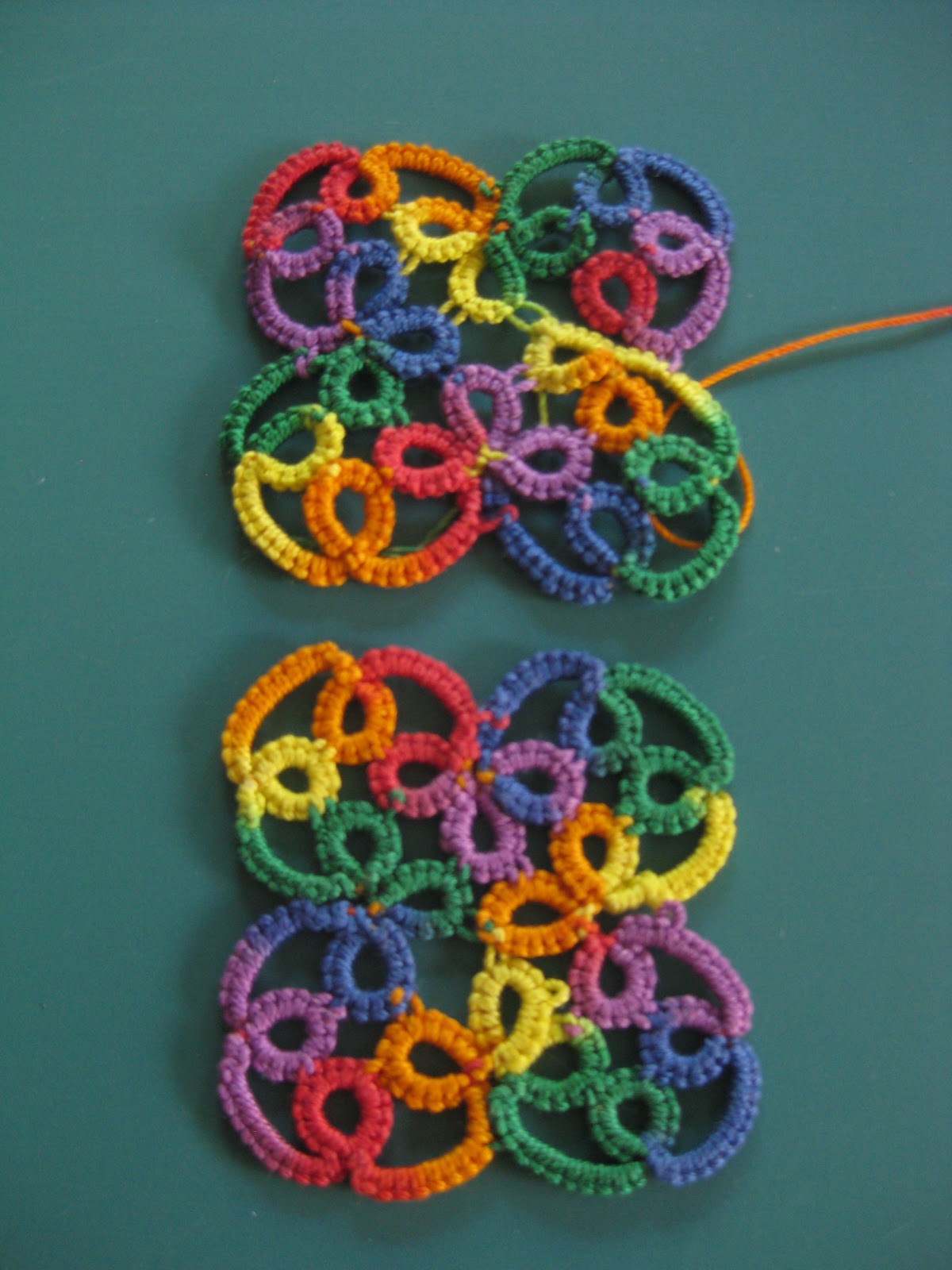 Notice on the bottom sample there appears to be a hole in the center.  Obviously I didn't join the correct ring to the correct picot on this first rhombic sample. Not only did I have to locate the correct picot but also the picot on the correct ring! In the top sample the hole is absent – hurray! Success at completing this pattern.
Now to get those rings and chains at the same tension. I feel that this will be a constant challenge for me but essential if I plan to make snowflakes for the holidays!
Join the newsletter